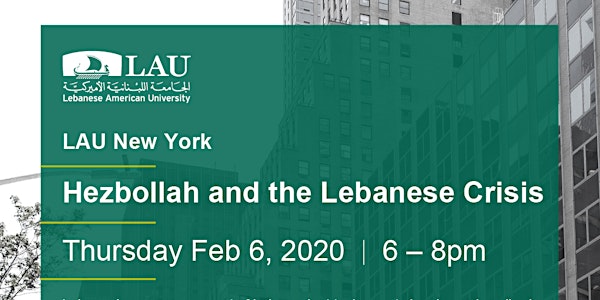 Hezbollah and the Lebanese Crisis
Amid a deepening economic crisis and ongoing protests, Lebanon announced the formation of a new government helmed by PM Hassan Diab.
When and where
Location
Lebanese American University New York Headquarters and Academic Center 211 E 46th Street New York, NY 10017
About this event
Lebanon's new government of independent technocrats has been described as a "Hezbollah cabinet" -- the panel will discuss the veracity, reasons and implications of this description and will assess the regional and international dimensions of the Lebanese crisis.
Speakers:
Thanassis Cambanis, Senior Fellow, The Century Foundation
Mohamad Bazzi, Associate Professor of Journalism, New York University
Maya Mikdashi, Assistant Professor, Rutgers University
Hanin Ghaddar, Friedmann Visiting Fellow, Washington Institute for Near East Policy
Speakers' bios: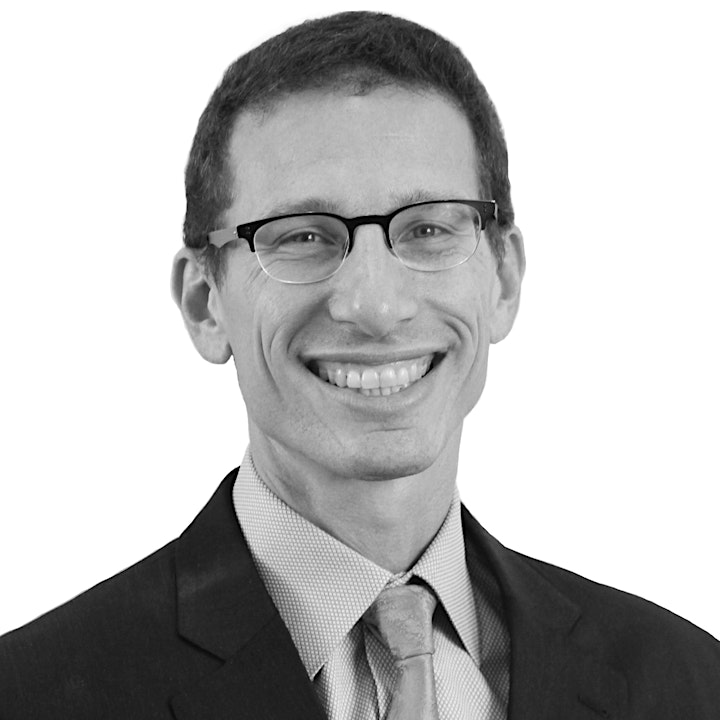 Thanassis Cambanis is an author, journalist, and senior fellow at The Century Foundation. He is co-director of TCF's foreign policy program. His work focuses on U.S. foreign policy, Arab politics, and social movements in the Middle East.
His most recent book, Once Upon A Revolution: An Egyptian Story (Simon and Schuster: 2015), chronicles Egyptian efforts to create a new political order. His first book, A Privilege to Die: Inside Hezbollah's Legions and Their Endless War Against Israel, was published in 2010 by Free Press. His edited volumes for TCF Press include Hybrid Actors: Armed Groups and State Fragmentation in the Middle East (2019), Citizenship and Its Discontents: The Struggle for Rights, Inclusion and Pluralism in the Middle East (2019), Order from Ashes: New Foundations for Security in the Middle East (2018), and Arab Politics Beyond The Uprisings: Experiments in an Era of Resurgent Authoritarianism (2017). He regularly contributes to the New York Times, The Atlantic, The Nation, Foreign Affairs, Foreign Policy, and the Boston Globe.
He is an adjunct professor at Columbia University's School of International and Public Affairs. He has also taught as a Ferris Professor of Journalism at Princeton University.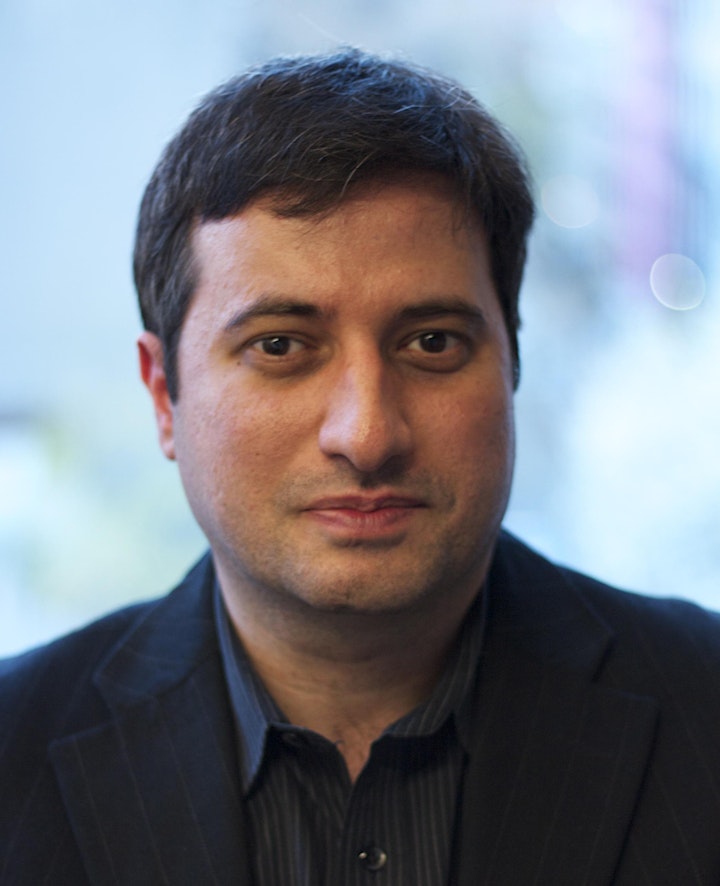 Mohamad Bazzi is an associate professor of journalism at New York University, where he teaches international reporting. From 2009 to 2013, he served as an adjunct senior fellow for Middle East studies at the Council on Foreign Relations. Before joining the NYU faculty, Bazzi was the Middle East bureau chief at Newsday from 2003 to 2008. He established Newsday bureaus in Baghdad and Beirut, and he was the lead writer on the Iraq war and its aftermath. He has written extensively about regional politics, Sunni-Shiite conflicts, and militant Islam. He also covered the 2000 Palestinian uprising, the war in Afghanistan, and the 2006 war between Hezbollah and Israel. His essays and commentaries on the Middle East have appeared in The New York Times, London Review of Books, Foreign Affairs, The Atlantic, The Nation, The Guardian, Boston Review, Reuters, and other publications.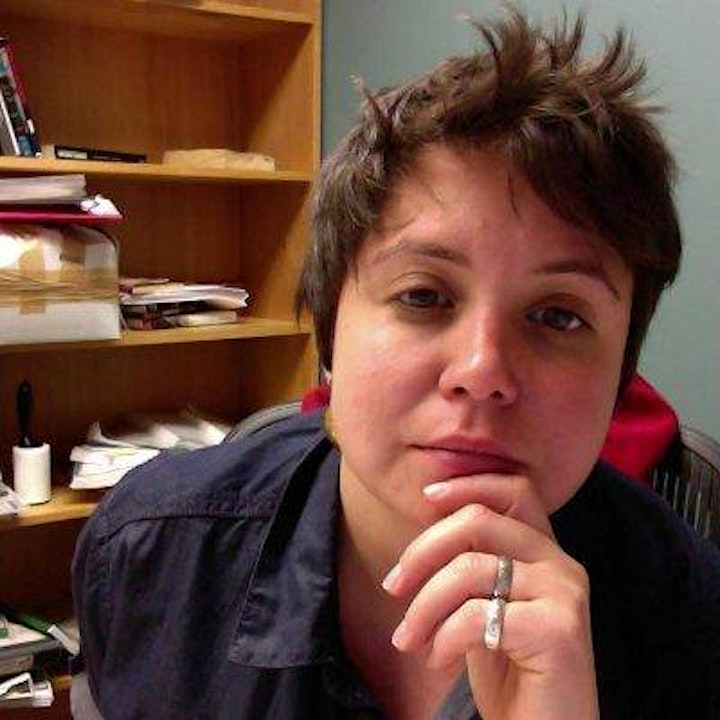 Maya Mikdashi is an Assistant Professor at the Department of Women's and Gender Studies and a lecturer in the program in Middle East Studies at Rutgers University, New Brunswick. Maya is an anthropologist who is deeply engaged in ethnographic, legal, and archival theory and methodology. She currently is completing a book manuscript that examines the war on terror, sexual difference, secularism, and state power in the contemporary Middle East from the vantage point of Lebanon.
Maya has been a Mellon Postdoctoral Fellow from 2014-2016 at Rutgers University, and a Faculty Fellow/Director of Graduate Studies, Center for Near Eastern Studies, New York University (2012-2014). She has published widely in peer-reviewed journals and edited volumes, in addition to online platforms. She is a co-founding editor of the e-zine Jadaliyya.com.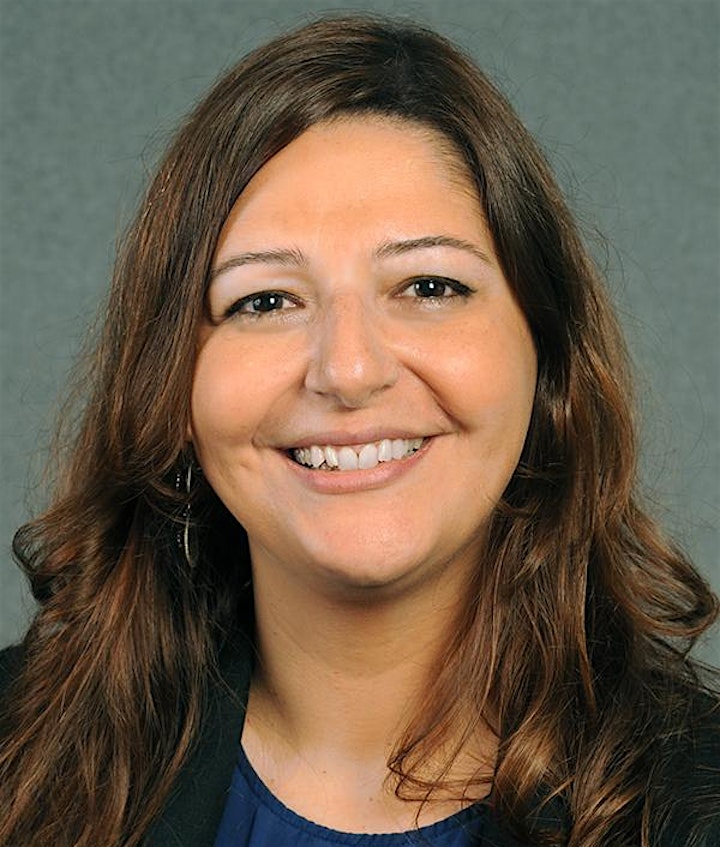 Hanin Ghaddar is the inaugural Friedmann Visiting Fellow at The Washington Institute's Geduld Program on Arab Politics, where she focuses on Shia politics throughout the Levant. The longtime managing editor of Lebanon's NOW news website, Ghaddar shed light on a broad range of cutting-edge issues, from the evolution of Hezbollah inside Lebanon's fractured political system to Iran's growing influence throughout the Middle East.
In addition, she has contributed to a number of U.S.-based magazines and newspapers, including the New York Times and Foreign Policy. Prior to joining NOW in 2007, Ghaddar wrote for the Lebanese newspapers As-Safir, An-Nahar, and Al-Hayat, and also worked as a researcher for the United Nations Development Program regional office.
A native of Al-Ghazieh, Lebanon, Ghaddar holds a bachelor's degree in English literature and a master's degree in Middle East studies, both from the American University of Beirut.