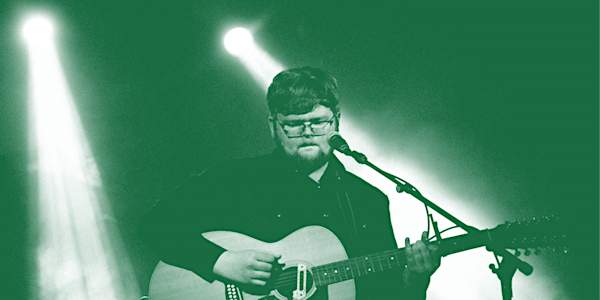 Hey Rusty & Special Guests: Limerick
L.A.S.A presents a full band show by Limerick/ Belfast band Hey Rusty, accompanied by very special guests.
When and where
Location
Record Room 46-47 Catherine Street V94 T2V3 Limerick Ireland
About this event
One year after the release of their debut album, Anorak, Limerick/Belfast band Hey Rusty return to the Record Room to perform the album in full.
Doors 8 pm.
Presented by L.A.S.A
With Special Guests Leevy & The Low Field
About the bands:
Hey Rusty is the moniker of Belfast-based Limerick man John Ahern. Weaving earnest, thoughtful storytelling together with elements of indie folk, alt-country and chamber pop, Ahern's songs are a warm salute to classic troubadour songwriting which nevertheless remain true to the DIY principles typical of the burgeoning Limerick music scene where Ahern cut his teeth. Hey Rusty's debut album, Anorak, was released by Unique Technique Records in September 2021.
"At times echoing motifs familiar to fans of Paddy Hanna, Camera Obscura and Badly Drawn Boy, Hey Rusty's ease in shifting between lush chamber-pop and lilting country numbers makes for a deeply comforting and captivating listening experience."
-Zara Hedderman, Totally Dublin
*
The Low Field are a band based in Limerick, and formed in 2021 from members of Casavettes, Bleeding Heart Pigeons and Deadbog. Their sound takes influence from these previous projects as well as from bands further afield such as Sinai Vessel, Big Thief, and Land of Talk. They've played at venues such as De Barra's in Clonakilty, Dolan's, and Pharmacia in Limerick, with the band's open lyricism and exploratory instrumental sections resonating well with audiences. Having won an agility award earlier this year, The Low Field are working on their debut release.
*
Leevy is an Irish music project led by Gaeltacht-based Songwriter Amhlaoibh McSweeney. With a sound born from rural Punk bands, Ambient music, Folk/Trad sessions and the storytelling tradition, Leevy brings all of these influences together under McSweeney's gripping songwriting.
Based out of the Cork Gaeltacht, the act holds a strong sense of identity and humour, bringing an old, yet still unheard voice to the stage. Leevy have released two singles and an Extended play. They are currently recording a collection of songs, to be released later in the year. "Blending folk instrumentation, electronic beats and touches and an uncompromising vocal delivery On the Wall of a Friend is an EP that demands repeated listens – one of the most interesting Irish releases of the year so far." - NotBad.ie