5-piece rough and tumble rock band from Cedar Falls, Iowa.
About this event
ADVANCE: $10 // DOS: $13
DOORS: 7:30PM // SHOW: 8PM
Hex Girls are a 5-piece rough and tumble rock band from Cedar Falls, Iowa.
The band was conceived by brothers John and Nick Fisher along with Charlie
"Chuck" Patterson, as a rock-roll antidote to the monotonous hum of their
humble hometown, Mechanicsville, Iowa [population 900]. After moving to Cedar
Falls, they met producer and keyboardist Ross Klemz, who joined Hex Girls in
2017. Christian Ebetino joined the lineup on drums in 2020.
Their debut album, More of That, was released in 2018. Critics have said the
album is a "rock menu pulling from influences as far-flung as protopunk,
psychobilly and glam, to no-wave and Motown." A follow-up EP, Pop Fluff, was
released in 2021. It's been described as "all of the nervous paranoia of Fear
of Music bolted to Iggy/Lou/Bowie. Menace with melodies, big guitars and
driving backbeat."
Hex Girls have built a reputation as one of Iowa's best live bands after
playing some of the Midwest's most notable music festivals, including 80/35
Music Festival in 2018 and 2019 Maximum Ames Music Festival in 2020. The band
will appear live in 2021 at Hinterland Music Festival.
www.hexgirls.com
Penny Peach:
Penny Peach is a pipes-wieldin', guitar-squealin', soul-stealin', mistress of the indie/garage rock genre. PP combines her love of vocal jazz with a fever for psychedelia to bring a sound that's soulful, stanky, and slightly sinister.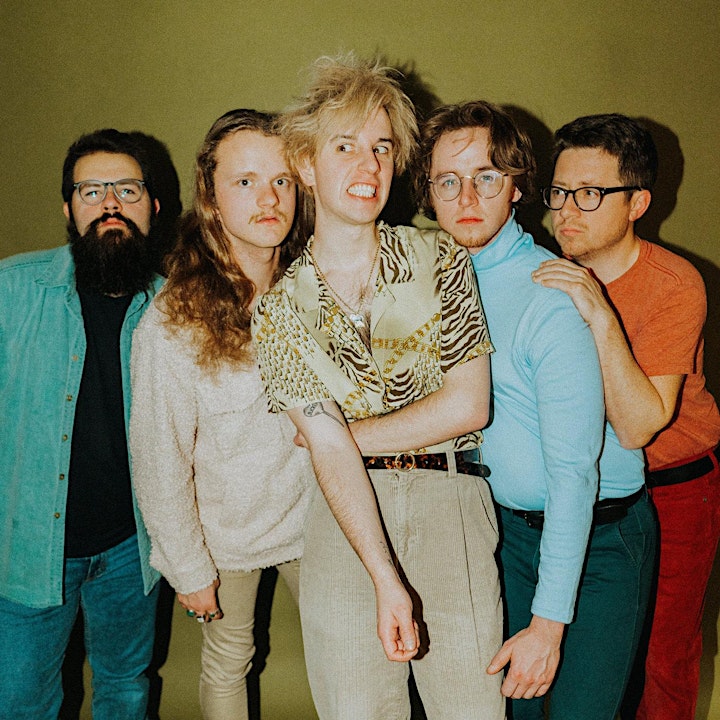 Organizer of Hex Girls with Penny Peach