Hetch Hetchy with Ken Brower and Malcolm Margolin

Wednesday, November 13, 2013 at 6:00 PM (PST)
Event Details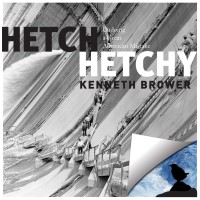 On Dec. 9, 1913, President Woodrow Wilson signed the act that allowed the City of San Francisco to clear cut, dam, and drown Hetch Hetchy Valley in Yosemite National Park. Exactly 100 years later, join noted conservationists Ken Brower (author of Hetch Hetchy: Undoing a Great American Mistake) and publisher Malcolm Margolin for a conversation on the battle that broke John Muir's heart, the engineering marvel of the dam, and how the wild valley could flourish again. Dr. Anthea Hartig will moderate the discussion and the panel will answer questions from the audience. Ken Brower will be available to sign books as well. 


Organizer
Our mission is to inspire and empower Californians to make the past a meaningful part of their contemporary lives.
The California Historical Society holds one of the richest collections of primary and secondary materials in the state on the social, cultural, economic, and political development of California.
The Gallery provides public access to the collection through changing exhibitions, Tuesday through Sunday, 11:00 to 5:00 p.m.
The North Baker Research Library provides public access to the collection, Wednesday through Friday, 1:00 to 5:00 p.m.
Hetch Hetchy with Ken Brower and Malcolm Margolin