Looks like this event has already ended.
Check out upcoming events by this organizer, or organize your very own event.
| | |
| --- | --- |
| Het evenement vóór het Millionaire Mind Intensive! Met top gasttrainers Pa Joof en Robert Benninga. Lees hieronder meer... | |
Event Details

Privé en zakelijk het allerbeste bereiken begint met de juiste MINDSET! Gratis Training!
Zaterdag19 maart = 
Een voorproefje op de komst van T. Harv Eker!
Heb jij al een Millionaire Mindset !?
Locatie: Zalen "Engels" in Rotterdam!
Mr. Pa Joof en Robert Benninga
 
Mr. Pa Joof, Master trainer van Making It Happen Now en Goeroe Robert Benninga (Tiger I Love you) leren je tijdens deze power workshop alles over de Mindset, financiële onafhankelijkheid heeft nl. niets te maken heeft met je kennis, geld of je herkomst maar alles met je eigen "mindset". Verander je "mindset", en daarmee je leven, met persoonlijke en financiële groei als resultaat.
De preview-workshop en Disco Party is het VOORPROEFJE van wat je kunt verwachten op 1-3 april in de Amsterdam RAI met T. Harv Eker's " Millionaire Mind Intensive".
REGISTREER JE NOW!
Plaatsen zijn beperkt, dus registreer nu.
                 Organisator Making It Happen Now                  
19 maart 2011
18.00 uur – 21.30 uur                     Preview Workshop
                                                                              Mr. Pa Joof
                                                                              Mr. Robert Benninga
                                                                              Recognition
21.30 uur – 24.00 uur                     MIHN - NETWERK - PARTY Borrel en muziek
Workshop                                       GRATIS!
Party                                               
Locatie:                                           Zalen "Engels" te Rotterdam!
Opgave:                                             www.secretstosuccess.nl 
Ooit wel eens gedacht om jezelf een schop onder je kont te geven en nu eindelijk eens iets aan je financiële (on)zekerheden te doen? Making It Happen Now organiseert een unieke workshop in aanloop naar het grote Millionaire Mind Intensive seminar van T. Harv Eker.
Kom nu, en neem je vrienden mee. Ben je al eens op een preview workshop van Making It Happen Now geweest adviseren we je om hiernaartoe te komen met gasten. WAAROM?
Gasttrainers: Robert Benninga en MIHN head trainer Pa Joof.
Schrijf je HIER in 
Making It Happen Now - teaser English from Eyedeal Promotion on Vimeo.
Ben je geïnteresseerd om met minder moeite meer bereiken?
Daar ligt mijn expertise!

Wil je een goed gesprek over wereld klasse resultaten en leven?
Let's Make Magic,
graag tot 19 maart,

Robert Benninga
MINDPOWER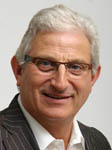 Of je nu op dit moment een baan hebt of bijzonder succesvol bent met je eigen bedrijf. Deze workshop gaat dieper dan alleen over geld alleen. Het gaat over je diepste, over je Passie en over hoe je het maximale uit je eigen talenten kunt halen!
Stap even uit de sleur, zet nu jezelf op je eigen spoor en ga van je leven het allerbeste maken! Kom naar de workshop! Schrijf je HIER in!


Bekijk hier wat anderen van onze seminars vinden!

Note: de workshop wordt in het Nederlands én in makkelijk begrijpbaar Engels gegeven.

Ben jij klaar voor je persoonlijke en financiële mindset?
 Het is onze passie bij Making It Happen Now anderen te helpen hun volledig potentieel te bereiken en het leven te leiden wat zij werkelijk willen. Vanuit hun eigen Passie en Talenten!

Vul bovenaan het aantal tickets in dat je wilt reserveren. Je ontvangt dan een bevestiging.
Registreer HIER! 

 De plaatsen zijn beperkt dus schrijf je nu in!
Kom eerst hiernaartoe en ga daarna 1, 2 en 3 april naar de Millionaire Mind Intensive in de Amsterdam RAI
T. Harv Eker is schrijver van het boek "Het Miljonairsbrein Ontrafeld". Hij komt met zijn wereld bekende 3 daagse seminar in de Amsterdam RAI zijn training geven. Lees meer op www.millionairemind.nl
TOT 19 MAART en/of 1-3 APRIL
Have questions about Het evenement vóór het Millionaire Mind Intensive! Met top gasttrainers Pa Joof en Robert Benninga. Lees hieronder meer...?
Contact Making It Happen Now
Where

Engels (Groothandelsgebouw)
Stationsplein 45
Rotterdam
Netherlands


Organizer
Lees waarom mensen naar MMI in april gaan: Testimonials!
Niet geschikt voor klagers, grote ego's en 'ja-maar' zeggers 
Toen wij op de redactie een aantal jaren geleden het Engelse boek van T. Harv Eker lazen: Secrets of the Millionaire Mind, wisten we direct dat dit boek vele mensen kon helpen en dat dit boek in ons fonds paste. Wij zijn dan ook apetrots dat we de Nederlandse uitgever mogen zijn van dit belangrijke boek.
Wij geloven dat je niet ziek hoeft te zijn om beter te worden en in het bijzonder financieel beter.
Er moet een reden zijn voor het feit dat 95% van de mensen niet financieel vrij is. Harv zijn remedie werkt perfect: stop met klagen, zet je ego opzij, houd op met 'ja-maar' te zeggen, bestudeer dit boek, ga naar het 3 daags seminar en je kunt voor de rest van je leven behoren bij de 5% van de mensen, die financieel vrij zijn.
Fred Meijroos
uitgever Succesboeken.nl
MMI heb ik in Londen bijgewoond. Ik was daar met zo'n dertig Nederlanders en we waren het met elkaar eens dat dit seminar naar Nederland moest komen. T. Harv Eker zegt recht voor zijn raap waar het op staat en hoe je je financiële mindset kan resetten. Nederland heeft een positieve impuls nodig. Dit lukt met het Millionaire Mind Intensive. Ik raad iedereen aan naar de gratis workshops te komen van Making It Happen Now om je voor te bereiden op die knaller in april wanneer T. Harv Eker echt live naar Amsterdam komt! 
Our Mission: to pioneer a new standard of personal and business development that enriches our lives and empowers our communities.
 Making It Happen Now in the Netherlands is part of a bigger global vision, bringing people all over the world the most powerful, effective personal and business development tools, freeing us from the social hypnosis that is focused on scarcity and fear. We are privileged to be able to bring you world class speakers at our seminars, who are at the cutting edge of their area of expertise, in personal transformation, finance, internet marketing and sales, amongst others.
These great teachers, such as T Harv Eker, Anthony Robbins, Richard Tan Robert and Kim Kiyosaki and our own Head Trainer, Mr Pa Joof, are not only gurus in their field but they come from a place of vision and integrity. Having mastered the tools that have led them to create abundance in every area of their lives, they have a passion to share what they have learned – the wealth mind set and strategies that aren't taught in schools or colleges.
You can succeed. You can be happy. You can create the life you want.
Making It Happen Now in the Netherlands is committed to bringing you the resources you need: cutting-edge seminars,  our Power Circle – to support you when the event is over, training and Success Coaching -to to live your best life in such abundance that it overflows - to your family, friends and your communities.
This is your time.
Share Your Growth