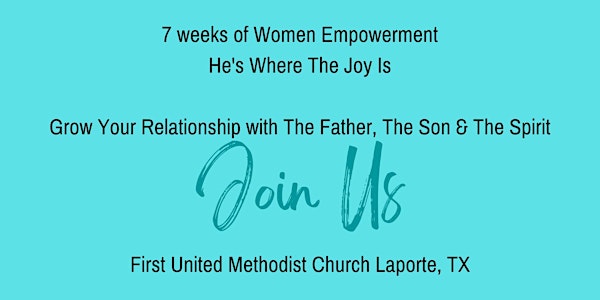 He's Where The Joy Is: Father, Son and Spirit
Join Us for 7 weeks of dynamic teaching from Tara- Leigh Cobble, Led By Krista Strutz.
When and where
Location
9601 W Fairmont Pkwy 9601 West Fairmont Parkway La Porte, TX 77571
About this event
Learning to love your life and love others as Christ loved the church. This session will help you develop your relationship with God and understand the Trinity: Father, Son & Spirit. Understanding and knowing more about GOD will give you more JOY in your life, past-present & future.
Bring a Friend and come enjoy this fellowship and study group to empower you more than ever before.