Description
Join Hertz Corporation in building a more connected traveler experience! (#HertzHack)
Do you love to travel but hate waiting in security lines? Do you have the itch for adventure and the determination to leave no stone unturned? Do you wish you could pre-plan your trip, check the status of your flight, get trendy restaurant suggestions, and have all your destinations sent to your car over the air? Do you wish you could more easily share you travel experiences with your friends and family back home?
Or
Does the nature of your profession take you hither and yon, and leave you wanting for a more connected, seamless means of closing a big sale while on the road? Are you ready for an app for streamlining and automating your business expense reporting?
If so, we've got the hackathon for you!
On April 19th-20th, Hertz Corporation is hosting a hackathon dedicated to building the next big thing in Mobility and the Connected Vehicle for business and leisure travel!
We are looking for technical as well as non-technical people to build mobile apps and hacks for a more connected traveler experience. Whether you are on a business trip or traveling for leisure, there are a million details to keep track of based on your precise location and your agenda. The focus of this hackathon is on using the Hertz rental car as a console for integrating your schedule, responsibilities and physical location into one seamless experience. Come show us what your version of a more perfect vacation or business trip looks like!
Participation in this hackathon will be rewarded with over $80k in cash and other prizes and the eyes of leaders in the connected car, mobility and transportation space - including Hertz Corporation, AT&T, Nokia HERE, Twilio, and others!
AGENDA
Friday
4pm - Arrive early, get registered and settled, and start networking with your future rock star team mates!
5pm - Kickoff event with (n.a.) drinks, networking, and developer dating; which leads into idea pitches and team formation.
6pm - Dinner
7pm - Opening speeches and presentations from Hertz Corporation CIO, Joe Eckroth and Mark Platshon, Senior Investments Advisor, BMW i-Ventures
8pm - Learn about integrating prize APIs from lead sensis at Hertz Corporation, NeverLost, Nokia HERE, Chargepoint, Twilio, RechargeCar, VoicePark, xTV, DropThought and Kiva. Our sponsors will present their APIs and challenges.
9pm - Have an app idea? Each participant who signed up to pitch gets 3 minutes to present their idea. Open networking and team formation follows. Please enter your projects here on HackerLeague.
Saturday
The fun continues all day Saturday. Work with the teams that you formed on Friday night to produce your hack. Senseis will be available throughout the entire day to help you code up your solution.
4pm - Presentations start promptly at 4. Each team will have 3 minutes to pitch their hack to our judges.
In order to present an innovation, all teams must submit the following form: Hertz Hackathon Project Registration Form. Registrations must be complete by 12pm on Saturday.
7pm - Judging followed by prize-giving.
8pm - Closing words from the organizers.
DEVELOPER TOOLKITS
Hertz
Access Hertz's API toolkit here.
Click here to access the API Guide for GE Charger
Navigation Solutions/NeverLost
Access NeverLost's developer toolkit here.
Hertz NeverLost Online Trip Planning™ (OTP) www.neverlost.com , provides Hertz car rental customers the ability to pre-plan their business trips or vacations online from wherever they are and create a download code. Once inside their Hertz vehicle, travelers simply enter their download code into the NeverLost unit, and they're on their way, worry-free, knowing every detail of their trip is at their fingertips while on the road.
With the OTP feature, Hertz customers can organize their trip by choosing a specific address or searching the NeverLost OTP pre-grouped categories, such as Popular Attractions, Conventions and Trade Shows, even Sporting Events. Additional OTP features include Yellow Pages to locate specific destinations by name; Popular Chains™ with the latest listing of hotels, restaurants, retailers, pharmacies, and more; Quick Trips, points of interest around chosen travel destinations.
The following features are available through the API:
POIs (Categorized or search based on location+phrase+radius, includes AAA ratings)

Events (For larger US cities, contains a list of POIs w/location, audio and image specific to the event, e.g. 'Chicago Auto Show – 2/7-2/18')

Airport codes (matches an airport code with a specific POI, which is an airport, e.g. 'DFW'>'Dallas-Ft. Worth International Airport')

Popular Locations (allows you to drill down to POIs by category – e.g. 'National Parks'>'Battlefields & Military Parks'>'Little Big Horn Nat'l Park'>list of POIs)

Trip Planning – name and create multiple trips, add POIs to a trip, optimize the order according to distance, export the trip to a NeverLost GPS device using a 4-character code (installed in hertz vehicles; this requires the user to create a neverlost.com account)

Member Services (allows a developer to create and manage a neverlost.com account – required for Trip Planning)
Hertz NeverLost – mobile API access from stg-services.navsol.net
There is no need to register for access to the NeverLost APIs, but you will need to programmatically use the following GET REST call to obtain a token as the very first service call:https://stg-services.navsol.net/security/tokenmanagement/CreateToken?tenantGuid=1B789923-C734-4E53-87AD-6ECB9AE37397&applicationGuid=E5677C50-3DC2-45F3-9C83-9A99EB51A03C. This will return a GUID that you should then include in every subsequent call - simply add a header value named 'Authorization' and provide the token guide as it's value.
Twilio
Twilio lets you use standard web languages to build voice, VoIP, and SMS applications via a web API. Build the next generation of communications with Twilio. Access the Twilio developer tookit here.
AT&T
Access the AT&T developer toolkits here.
Nokia HERE
Access the Nokia HERE developer toolkits here.
Kiva
Access the Kiva developer toolkits here.
VoicePark
VoicePark Parking API: The Parking API allows you to find available parking in your current location. Returns information about street parking, garage parking, and lots, in a geo-spatial area.
VoicePark Reservation API: Allows the user to pre-plan parking by reserving a parking space at a parking garage or lot. Create, view reservations and return QR codes as images.
VoicePark Admin API: Use the Admin Api to add parking spaces, lots, and garages. Create, read, update and delete parking spaces, garages and lots and alter availability and pricing.
Access the VoicePark developer toolkits here.
xTV/Microsoft/Alcatel Lucent
xTV, Microsoft and ngConnect / Alcatel Lucent have teamed up to deliver the Hertz Hackathon developers to hack with the following use cases: Super Connected Rental Car & in Car Connected Local TV. Access the xTV, Microsoft and Alcatel Lucent developer toolkit here.
RechargeCar
Macchina page: http://rechargecar.com/macchina
Click here for the Macchina CAN interface library. Support integrating the RechargeCar Macchina will be provided onsite during the event.
ChargePoint
ChargePoint™ is the largest network of independently owned charging stations in the world. Employers, retailers and property owners use the network to offer charging services to employees, customers and residents because the network offers open, high - reliability charging that drivers prefer. Using the network's Web Services API, any company can add to the growing portfolio of onDemand software applications that administer charging stations connected to the network . Navigating to the nearest available station, determining a station's availability, reserving a station, monitoring and reporting usage, viewing and clearing alarms, configuring advertisements, creating pricing and payment options are just a few examples of the services provided by ChargePoint that you can access using the API.
API Schema and docs can be accessed from these links.
Access the ChargePoint API demo here.
Scoot Networks
No API toolkit is published for Scoot Networks. Talk to Developer Evangelist Christain Walker for help with integrating Scoot's APIs.

PRIZES
Hertz - Over $50k in cash + $30k in additional prizes! First Place Best App: $15; Second Place Best App: $10k; Third Place Best App: $5k; Best Business Model: $10k + 3 month incubation at nestGSV.
AT&T - $500 in cash prizes. Must be functional and integrate AT&T APIs.
Nokia HERE - 3 month incubation at nestGSV.
Twilio - three one-year Premium Spotify Memberships. Must integrate Twilio APIs.
Kiva - Lunch and tour of the Kiva headquarters in SF. Must integrate Kiva API.
VoicePark -cool swag + consideration for a place on the VoicePark team. Must integrate VoicePark API.
xTV/Microsoft/Alcatel Lucent- 2 Xbox 360s with Kinect; $5,000 in cash and contracts. Must integrate XTV, Microsoft and ngConnect APIs. 2 $2,500 Service Contracts with Alctel Lucent's ngConnect team.
RechargeCar - 3 Macchinas will be awarded to the teams that best integrates them. Must integrate Macchina.
Rackspace - $2000 in Rackspace credits to first place team in each of the other sponsor categories. No Rackspace integration required.
Scoot- best integration with Scoot's API or best visualization of Scoot data.The prize? One coveted, team-only Scoot jacket.
Project 100 & Downtown Project API Prize - The winning team receives airfare for up to three people to downtown Las Vegas, a three night VIP stay, a tour of Zappos HQ and the Downtown Project in downtown Las Vegas and dinner/drinks with the Project 100 Team and Zappos CEO Tony Hsieh.
SPEAKERS + JUDGES
Joseph F. Eckroth, Executive Vice President, Global Customer Care, Corporate Program Management Office and Process Improvement, Global Revenue Management Processes and Systems and Chief Information Officer
Mr. Eckroth has served as Executive Vice President and Chief Information Officer of Hertz Holdings and Hertz since June 2007 and Global Customer Care since April 2009. Mr. Eckroth also oversees the Corporate Program Management Office and Process Improvement, Global Revenue Management Processes and Systems function and Navigations Solutions business since December 2010, which is the exclusive provider of the Hertz Neverlost units and related services. Prior to joining Hertz Holdings and Hertz, Mr. Eckroth served as Executive Vice President and Chief Operating Officer of New Century Financial Corporation from January 2006 through June 2007. He joined New Century Financial Corporation as Chief Information Officer in August 2005. Previously, Mr. Eckroth served as the Chief Information Officer for Mattel, Inc. and two of General Electric's business units, GE Medical Systems and GE Industrial Systems.
Robert D. Moore, Senior Vice President, IT Services and Chief Technology Officer, Hertz Corporation
Rob Moore is based at the company's Technology Center in Oklahoma City, OK. Mr. Moore is responsible for facilitating the technology and architectural road map for Hertz products and services. Mr. Moore's primary responsibility is for the development, architecture and implementation of "next generation" technologies throughout Hertz-owned companies. Mr. Moore leads the technical integration between Eileo, Donlen and Navigation Solutions, along with recently acquired Dollar Thrifty Automotive Group. Prior to this position, Mr. Moore served in a variety of both technical and senior leadership roles within Information Technology. Mr. Moore has led the development and implementation of some of Hertz's most strategic technology initiatives, including: the Pricing Engine (RAM), ExpresRentTM video kiosks, Hertz on Demand car sharing, Gold Choice, eReturn, Mobile Gold Alerts & Upgrades, Point-of-Sale systems, and Reservations systems. Mr. Moore played an integral role in the acquisitions of Eileo and Navigation Solutions. Mr. Moore holds a Master's degree in Business Administration from Oklahoma City University and a Bachelor of Science degree from the University of Central Oklahoma.
Thilo Koslowski, Gartner Inc. VP, Distinguished Analyst, and Automotive Practice Founder
Thilo Koslowski is Vice President, Distinguished Analyst and founder of the Automotive practice at Gartner Inc., the largest business and technology strategy advisory company in the world. Mr. Koslowski is recognized as a global thought leader, futurist and strategic advisor regarding the evolution of the automotive industry, the connected vehicle, mobility innovation and new business models. In his role Mr. Koslowski works with senior executive business and technology leaders in the automotive, consumer electronics, Internet, communication and technology industries on disruptive and successful cross-industry business opportunities. He is also an advisor for venture capitalists and public agencies focusing on a variety of topics including new mobility and transportation concepts, autonomous driving, e-Mobility and mobility-as-a-service. Mr. Koslowski's work spans across the entire automotive value-chain including vehicle-centric information and communication technologies (Vehicle ICT), marketing & sales, distribution of automobiles, customer centricity and the automotive supply-chain. Before founding Gartner's Automotive practice in Silicon Valley in 1999, Mr. Koslowski was Lead Consultant in Gartner's Consulting Practice where he managed global consulting assignments for companies in the automotive and emerging technologies markets. Prior to that, he worked in various marketing and strategy positions for a premium German automaker. Mr. Koslowski graduated from the Technical University (RWTH) Aachen in Germany and holds a master's degree in Business Studies with majors in Marketing, European Economy and Production Engineering.
Jack Hidary, Founder and former Chairman and CEO, Dice.com
Jack D. Hidary built his career as an entrepreneur in the finance and technology sectors and is currently focused on energy and transport technology and policy. In 1995, Hidary co-founded and served as President and CEO of EarthWeb/Dice. He raised three private rounds of equity and completed a record breaking IPO and secondary for a total raise of $150+ million. Under Hidary's leadership, EarthWeb/Dice earned the prestigious Business Week Info Tech 100 award as the third fastest growing IT Company. Dice.com is traded on the NYSE under ticker DHX. Hidary is the co-founder of the $10 million Auto X Prize XPrize (www.xprize.org) which is challenging competitors for a 100 mpg car that can be manufactured at scale. The first X Prize of $10 million was awarded to Paul Allen's team for reaching space with no government support. Hidary was the co-architect of the successful Cash for Clunkers program. This aim of this program was to stimulate the economy by promoting auto sales and reduce America's dependence on oil. Congress funded the program at $3 billion and the program swapped out 700,000 vehicles in eight weeks with an average increase in MPG of more than 60%. Cash for Clunkers contributed a significant portion of GDP growth for Q3 09 at a critical time in the US economy. In New York City, Hidary was a leading proponent of switching over the taxi fleet to high-mileage vehicles. Hidary serves as Chairman of SmartTransportation.org (www.smarttransportation.org), a non-profit dedicated to promoting improved transportation policy in the US.
Anton Wahlman, Automotive Investor
Anton Wahlman in an investor who also writes a column on technology and other things at TheStreet.com
SENSEIS

Luv Tulsidas, Director of Web Development, Hertz Corporation
Luv is responsible for the development & support of Hertz' e-Commerce websites. Luv led the development and launched a centralized international Rent-a-Car (iRAC) platform for Hertz. Luv has also been responsible for the development and promotion of eCommerce solutions for emerging businesses at Hertz such as the new Hertz Rent2Buy and Hertz on Demand programs. Most recently, Luv has been focused on evangelizing HTML5 and promoting the "build once deploy everywhere" ideology.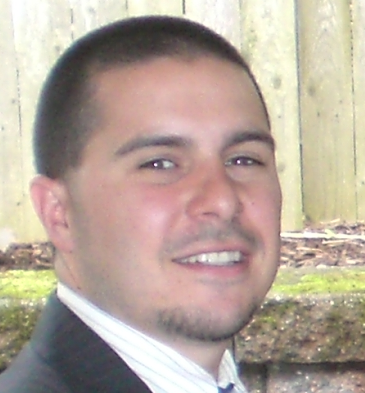 Tim Delesio, Manager of eCommerce Application Development, Hertz Corporation.
Tim is responsible for Java and .Net development of Hertz's eCommerce websites. Tim has been with the company for over 10 years. Tim has done both the development and architecture role at Hertz and is now responable for the back end development of Hertz.com, HERC, Rent2Buy, and Hertz 24/7. Most recently, Tim has been focusing on removing legacy code such as EJBs and building stateless RESTful web services.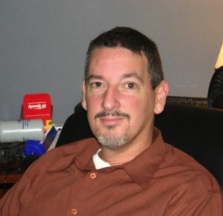 Phil Martin, Enterprise Software Development, Hertz Corporation Navigation Solutions
Phil is an Architect as well as the manager for the Enterprise Software Development team at Navigation Solutions. Navigation Solutions is the subsidiary of Hertz that delivers the Hertz NeverLost products Phil started his professional life as a chemist, but quickly discovered his love for coding and switched careers as fast as possible. He has 18 years of industry experience from small .com startups to telecommunication giants. He currently manages development for SOA services, web applications, mobile app integration and real-time communication for Hertz's GPS offering, the NeverLost.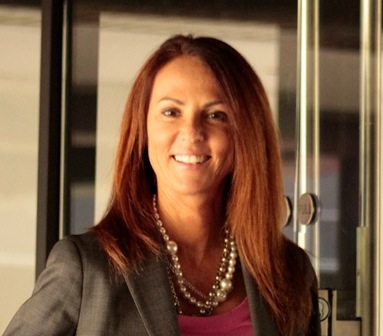 Linda Senigaglia, Senior Director of Product Marketing, Navigation Solutions.
Navigation Solutions is the subsidiary of Hertz that delivers the Hertz NeverLost products. Linda brings a fresh perspective to the complexities of location based services and telematics. She is an accomplished executive with expertise from serving in key business development, product marketing, product management, and sales positions with leading companies in the ecosystem and value chain, such as Nokia, Magellan, TeleNav, and Navigation Solutions, a wholly owned subsidiary of Hertz. Linda utilizes her understanding of location based services, telematics, consumer electronics, and competitive market intelligence to develop strategic business partnerships, and create and execute successful growth strategies for Hertz corporate accounts.

Kamal Maji, eCommerce Architect, Hertz Corporation
Kamal is responsible for the development and support of Hertz' e-Commerce websites. He led the reservation development team to implement and launch the responsive e-commerce website for Hertz Rent-A-Car.Most recently, Kamal has been focused on HTML5, Responsive design, RESTful web services, and HTML5 based phone apps.
Alistair Adams, Nokia Connected Car Group
Product Manager
Alistair Adams is a Product Manager in Nokia's Connected Car group. He's been involved in the Automotive IVI industry for the last 5 years since just before Nokia acquired Trolltech, the creator of the Qt C++ application and UI framework. With Qt part of Nokia, Alistair was responsible for the widespread adoption of Qt within the automotive IVI segment and its adoption by the GENIVI alliance. Prior to Trolltech Alistair was at Fonav, a startup building WiFi handsets and at Openwave delivering browsers into handsets right at the birth of the mobile internet. Alistair holds a degree in Engineering from the University of Cambridge in the UK.
Joel Franusic, Twilio
Developer Evangelist
Joël Franusic is a Developer Evangelist at Twilio and Co-Organizer of SuperHappyDevHouse. He's been using GNU/Linux since Linux kernel 1.2.13 and loves sharing his deep knowledge of the web with others. Prior to joining Twilio, Joel spent 2.5 years as a Developer Evangelist at Microsoft. When he isn't helping to plan hacker parties, he likes to spend his time thinking about how one might store data for 10,000 years.
Tony Mataya, Twilio
Developer Relations Manager
Tony Mataya is a Developer Relations Manager for Twilio. Prior to joining Twilio, Tony was in school at the University of Texas where he worked for a handful of startups and started a political news aggregation website that matched up left-leaning articles to right-leaning articles. Outside of work, Tony enjoys playing basketball and dabbling in complex cultural data analysis.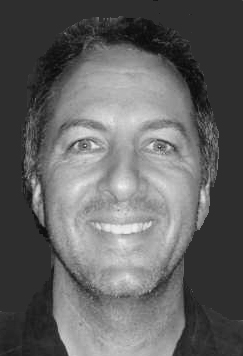 David LaBua, VoicePark
Founder and CEO
David LaBua is the founder of VoicePark. Ten years ago, it took him over an hour to find a place to park in his neighborhood in San Francisco. The next day he calculated that he had spent over 1000 hours looking for parking while living in SF. This experience, his studies of art, psychology and systems theories, and his love of solving problems led him to begin researching the phenomenon and to come up with solutions. He has written a book called Finding the Sweet Spot, writes a weekly column for 7x7.com called Dear Parking Guru, and consults regularly on the subject, helping to make the phenomenon of parking more manageable and less stressful for all.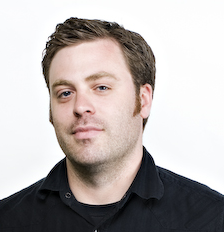 Joshua Sharpe
Founder, RechargeCar
Joshua A Sharpe, founder of RechargeCar Inc. and Evermind Inc., is formally trained as an aerospace engineer, but practices many different disciplines. Thanks to years of project management experience, Josh can build absolutely anything. Whether it is an internet-enabled power monitoring system or instrumentation for electric cars, he can make it happen. Josh is an integral engineering resource for Evermind, Inc. and lead project engineer for RechargeCar Inc.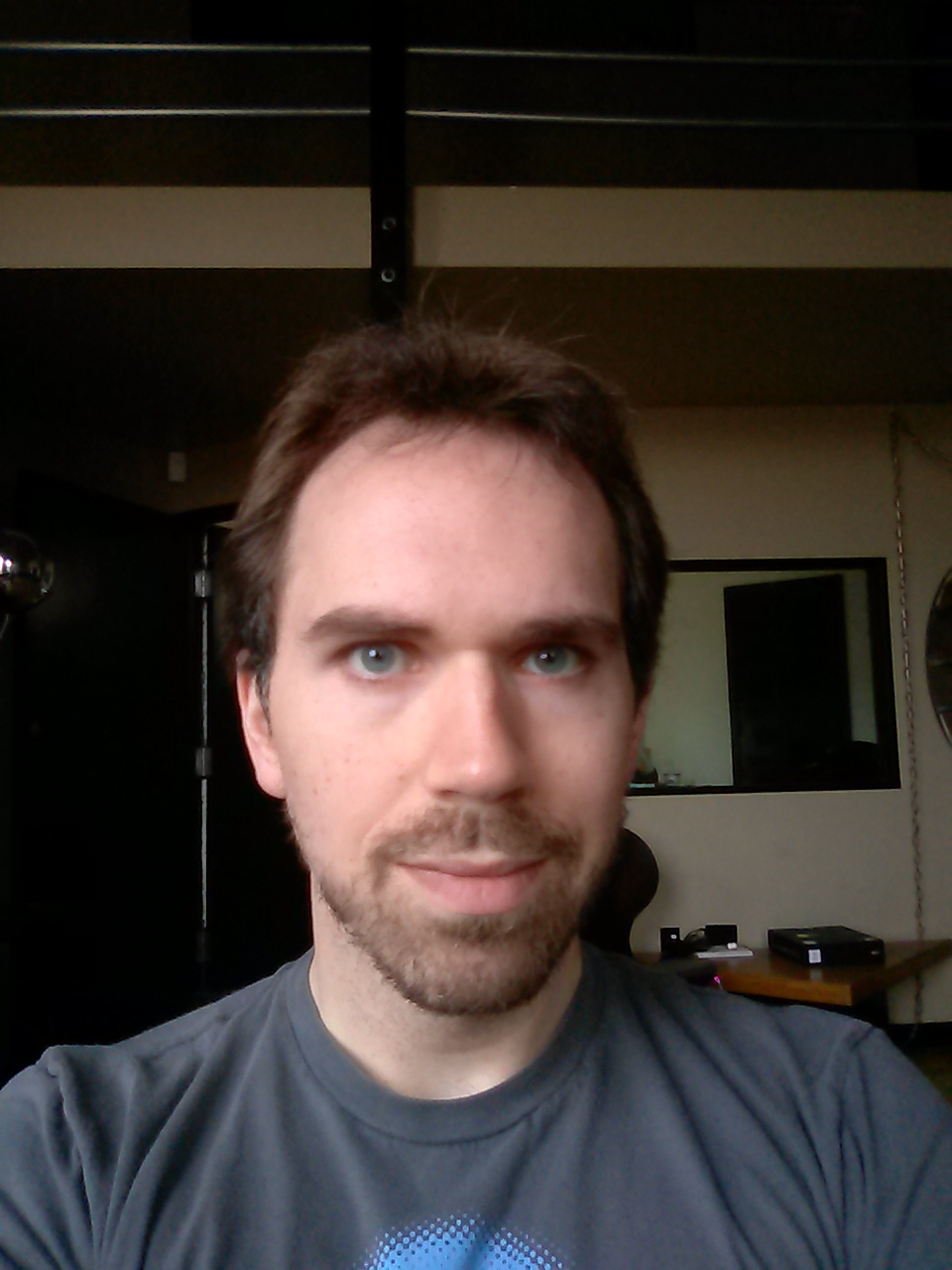 Andy Cook, Founder
RechargeCar
Andy Cook is a co-founder of RechargeCar Inc. and a developer at Evermind Inc. Armed with a computer engineering degree, Andy has served as a consumer electronics project manager, a back-end web consultant, and a firmware developer for electric vehicle sensors and transmission control. He's currently working as lead firmware developer for Evermind Inc. and RechargeCar Inc. and manages both coding and IT for website and e-commerce departments of Rechargecar Inc.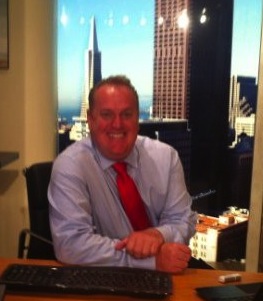 Joe Ward, Founder and CEO
XTV, the Next Generation Media Network
With 25 years in Media and Technology, his companies have all grown to become leaders with an emphasis on leading the business into emerging growth areas including Media as a Service, Software as a Service, Realtime databases, Internet Service Provision and Web Services. He founded XTV in 2011 to democratize Cloud TV and now together with Microsoft is forging a path to dramatically improve organizational communication through XTV's Media as a Service platform.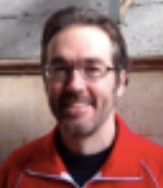 Christian Walker, Interface Engineer
Scoot Networks
18 years developing digital user interfaces. CTO of FrogApps at Frog Design, co-founder of mobile developer mFoundry, and Lead Architect on Orbitz.com. UCSB.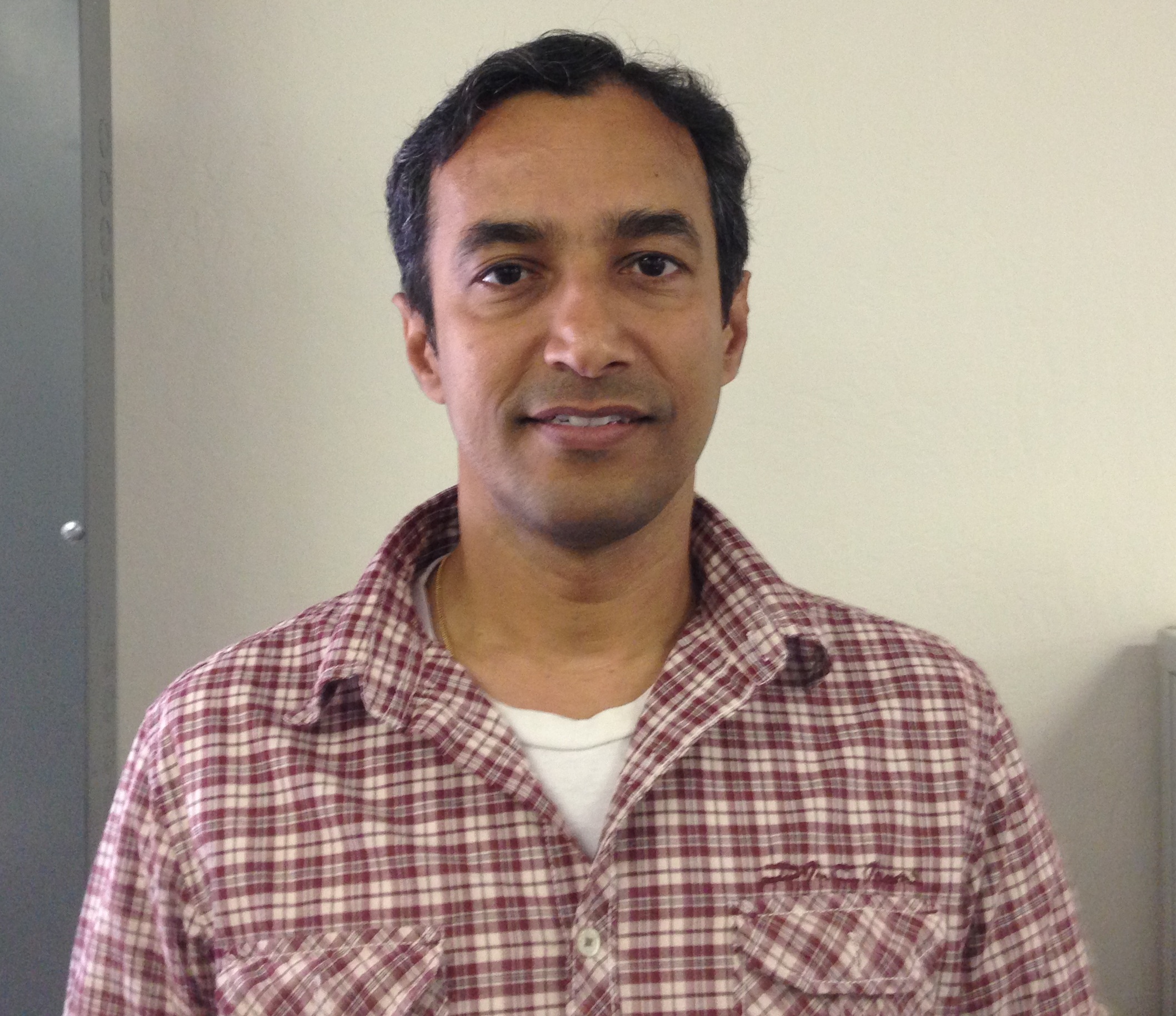 Sri Rao, Enterprise Architect
Sri is responsible for architecture, development and support of ChargePoint Cloud Services. He led the development and launch of ChargePoint Services, APIs and Mobile Apps. His interest lies in designing, building and scaling Enterprise grade Applications.
HOSTED BY:


SPONSORS AND AFFILIATES