The largest expo exclusively supporting Female Founded Businesses and setting a Guinness World Record for 1 Million Charitable Actions.
About this event
Launched in part to accommodate for the current pandemic and help Female Founders achieve massive business growth and success, making HERstory!
This 2 day expo has breakout sessions, pitch competitions, giveaways, powerful speakers, and more to engage the audience in celebration of Women's Entrepreneurship Day and Global Entrepreneurship Week.
Plus, a massive marketplace exclusively featuring women owned businesses where you can shop and support them in-person and online.
Featuring:
Hundreds of Women Owned Businesses onsite in our Marketplace
Breakout sessions for health and wellness
Breakout sessions for creating multiple streams of income
Breakout sessions for business funding
Breakout sessions for wealth planning and building
Breakout sessions for international growth
Breakout sessions for publishing
Business Pitch Competition for Funding Female Founders
Giveaways and sampling
Self-Made Millionaire Entrepreneurs Speakers
Women Empowering Women
And more to be announced
ONE MILLION CHARITABLE ACTIONS TO HERSTORY MADE
Donations made directly to our charitable partners offers either a Free General Admission Ticket (in-person or virtual). Our charitable partners are emailing their support network directly with the promo codes.
If you want to be a charitable partner and have the chance to win a donation for $10K to your organization, Register Here.
Join us in making HERstory by creating One Million Charitable Actions to this event worldwide in 30 days setting a Guinness World Record.
WANT TO BE A VENDOR?
If you are a Female Founder or have a Woman Owned Business and want to Exhibit onsite with our attendees, you can register HERE.
OUR EXPO HOTEL BLOCK
For those that are traveling from out of town to attend the expo, we have a special rate through our HERstory Made Expo Hotel Block.
WHO ARE WE? WE ARE HERstory MADE!
We are Just Fearless Women (www.justfearlesswomen.com) and HERstory Connections (www.herstoryconnections.com).
Creator of the HERstory Made Music Festival. Created to celebrate women in music!
COVID-19 NOTICE
The safety of attendees, exhibitors, sponsors, charitable partners, and staff remains our top priority. Our team continues to be in regular communication with local health and public safety officials and we intend to abide by relevant state recommendations to ensure a safe and enjoyable event.
As we approach each event we will continue to update everyone with the important information, including any changes to policies and procedures you need to know before entering the venue. Updates will be shared on this page and via our email list.
COVID-19 Warning and Assumption of Risk
We have implemented enhanced guidelines, rules, regulations, and health and safety protocols for everyone. You must follow all such protocols and posted instructions while attending our events and programs. Help keep each other healthy.
Notwithstanding our best efforts, an inherent risk of exposure to COVID-19 exists in any public space where people are present. COVID-19 is an extremely contagious disease that can lead to severe illness and death. According to the Centers For Disease Control and Prevention, senior citizens and guests with underlying media conditions are especially vulnerable.
By attending our events and programs, you voluntarily assume any and all risks related to exposure to COVID-19 , and hereby release us, our partners, our contractors, our subsidiaries, and our teams from any and all liability in connection therewith.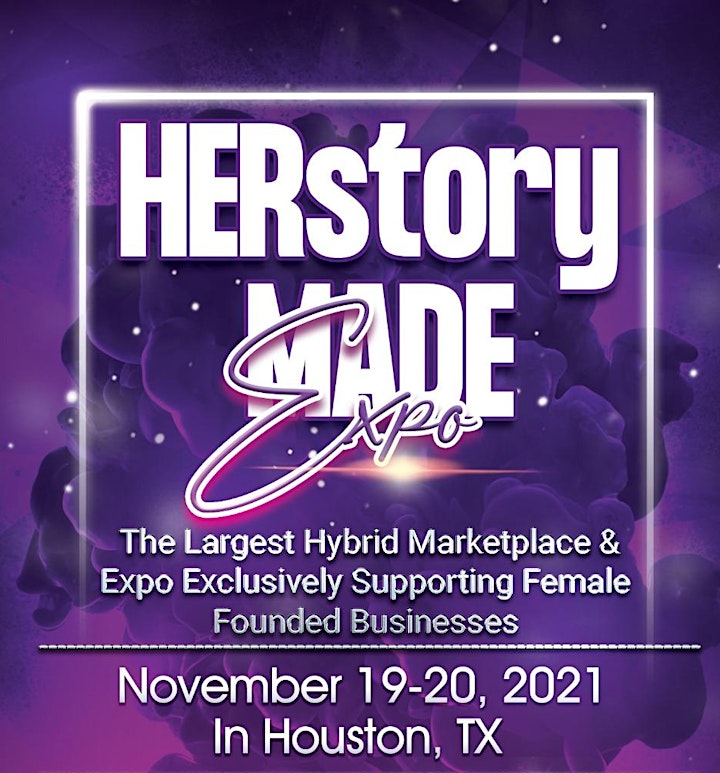 Organizer of HERstory Made Expo