For more information on Hershey Felder Presents - Live from Florence events visit us at: https://www.hersheyfelder.net
About this Event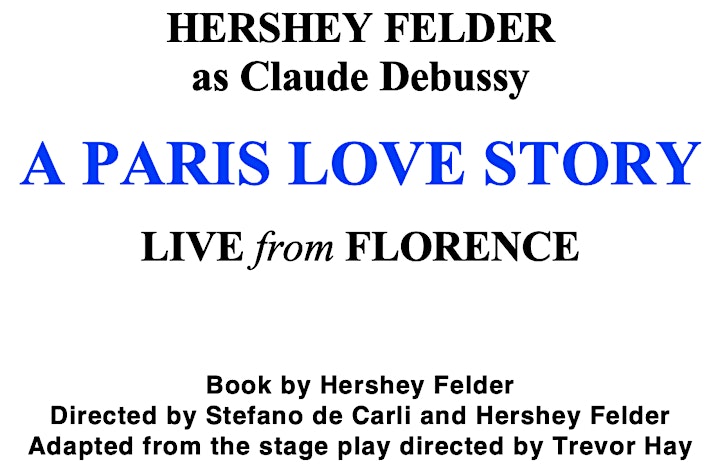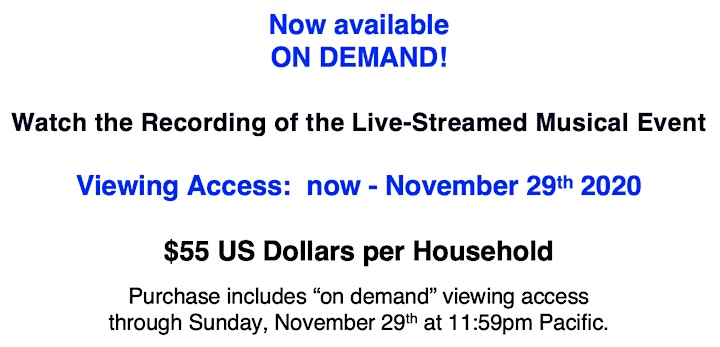 Frequently Asked Questions
• Is this a family-friendly event? Yes, this is a family-friendly event.
• How will I receive the viewing Link? You will receive your viewing link and password at time of purchase. It will be on the last page of the confirmation email.
• What's the refund policy? There are no refunds for this event.
• Is my registration fee or ticket transferrable? No transfers or sharing.
• May I give this as a gift or purchase access for multiple households? Yes, you may gift access to friends and family! To do so, you will need to make a separate purchase for each household and provide a different name and email address associated with that viewing household.
• How do I contact the organizer if I have questions? You can email events@hersheyfelderpresents.com with questions. We will get back to you as soon as possible and thank you for your patience.
• Additional "How To Watch" Instructions can be found HERE.
• Where do I find out about other broadcasts offered by Hershey Felder Presents? Visit the Hershey Felder Presents website HERE.