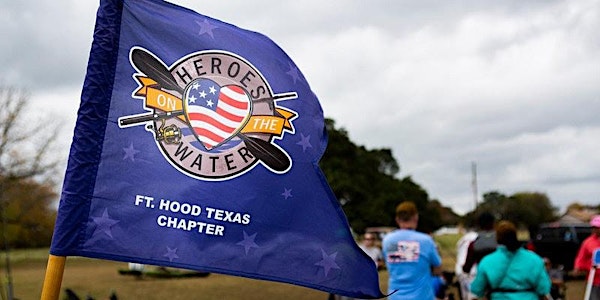 Heroes on the Water Fort Hood Chapter Kayak Fishing Event October 29 2022
Heroes on the Water Ft. Hood Chapter October 29, 2022 Event
When and where
Location
Hilliard Ranch TX Buckholts, TX 76518
About this event
We are excited to announce our next event! Location has yet to be determined but we are set for October 29th, 2022. As soon as our venue has been released we will update the listing.
Our events are held in accordance with HOW and CDC guidelines. Please make sure you register for the event to ensure you receive the fullest experience HOW has to offer. As always, we would also like to honor Central Texas' frontline medical workers at this event.
If for any reasons slots fill up we can open up a waitlist for anyone who is interested in participating. Please do not hesitate to email us with your full name, best contact email, and the number of each ticket needed so we can make sure you get properly registered. Please make sure you are properly registering to ensure we are able to provide you and others with an unforgettable experience.
An important update to make note of: we have added new ticket options this year, so please make sure you are selecting the proper ticket during registration. Children under 10 years of age may only tandem kayak with their parent/guardian. There are no exceptions to this rule. Only one person may register for a Military/First Responder ticket. If you are a family of multiple military/first responder members, each member must be registered separately under their name. Tickets will be canceled if any errors are noticed. Thank you for your understanding and willingness to make this as smooth and enjoyable as possible.
Please make sure to search for a confirmation email after registering. This email contains the necessary forms each participant must fill out in order to participate in any HOW event. These forms must be renewed at the start of each calendar year. Every person must have a liability waiver on file prior to getting on the water. In the event you must cancel your registration, this email also has the information needed to do so quickly. As always, do not hesitate to reach out with any questions or comments. We are looking forward to another fun event with you!