Description
Each year the Black AIDS Institute inducts a select group of individuals and organizations that have made heroic contributions to the fight against HIV/AIDS in Black America into the Heroes in the Struggle Hall of Fame. The 2020 inductees include Laith Ashley De La Cruz, Karamo, Dr. Keith R. Green, and Dr. Eugene McCray. The late Ronald Henderson will be inducted into the Hall of Fame posthumously. Tarell Alvin McCraney will be presented with the James Baldwin Award.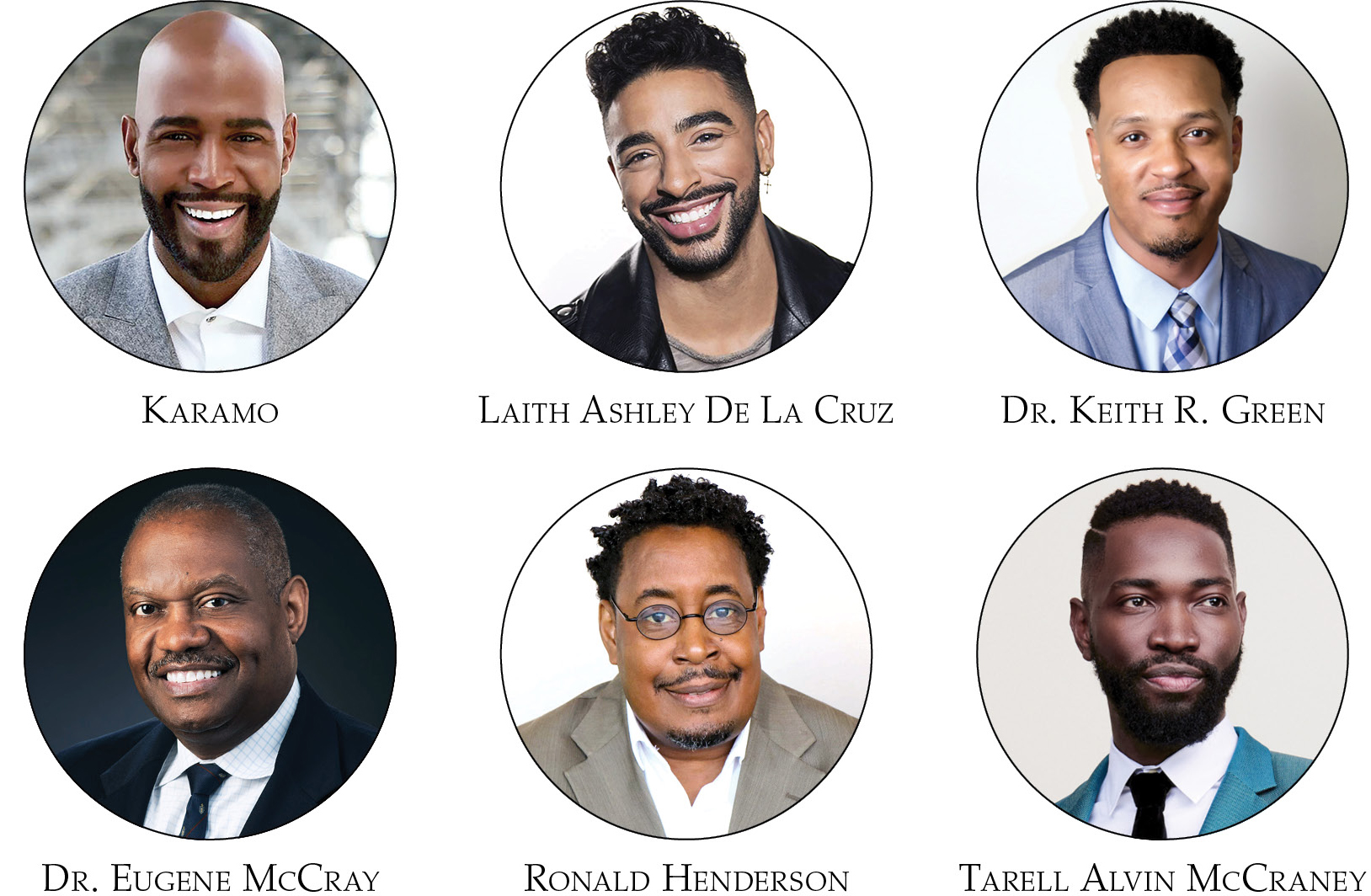 The theme is "Black Resiliency: Celebrating Men of Color in the Struggle." Black gay men in America are the most at risk population for HIV infection on the planet. According to current data, one in two Black gay/same gender loving men will become infected with HIV in their lifetime. Acknowledging the disproportionate impact AIDS has had on that community, and the heroic contributions gay men of color have made to the fight against HIV/AIDS, BAI is thrilled that all the 2020 inductees are gay or trans men.
Heroes in the Struggle is a photographic tribute to policy makers, artists, caregivers, advocates, activists, people living with HIV/AIDS, and allies who have made heroic contributions in the fight against HIV/AIDS. Over 100 individuals have been inducted into the exhibit over the last 20 years. Since its debut in 2002, the exhibit has traveled the world—raising awareness; challenging Black Americans, key thought leaders and institutions to get involved in their communities; and generating critical conversation about HIV stigma, testing, prevention, treatment, and care.
Past honorees have included Nelson Mandela, Billy Porter, Ledisi, Gabourey Sidibe, Danny Glover, Maxine Waters, Patti Labelle, Laverne Cox, Taraji P. Henson, Vanessa Williams, Alfre Woodard, Lee Daniels, President Bill Clinton, Mark Ridley-Thomas, and Magic Johnson.
The Heroes in the Struggle Gala is BAI's flagship fundraising effort, generating crucial support for BAI's lifesaving work. In addition to being the 20th annual Gala and one of the largest AIDS events of its kind in the country, this year's Gala will commemorate National Black HIV/AIDS Awareness week. BAI is launching several initiatives over the weekend, including expanding clinical services in South Los Angeles, releasing a new national report, launching a new website and unveiling a new logo.