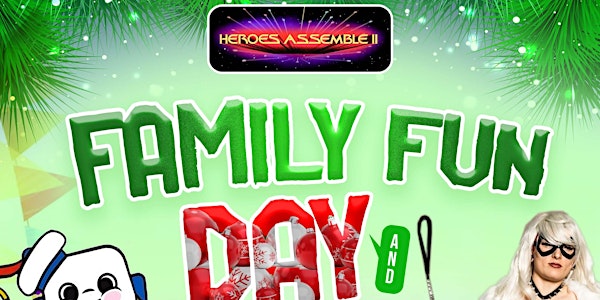 Heroes Assemble 2: Family Fun Day and Cosplay Fashion Show
The Con with a Cause returns for its second annual fundraiser for Geek Wellness Education, a Richmond-based 501c3 mental health non-profit.
When and where
Location
Dewey Gottwald Center 2301 West Leigh Street Richmond, VA 23220
About this event
Heroes Assemble is a comic convention where YOU get to be the hero, by helping Geek Wellness Education fund their mental health programs for geeks in need!
For our second annual convention, we are simplifying things by upgrading to an awesome venue: The Dewey Gottwald event center is a state of the art showcase space, connected to the Science Museum (you can park in either the Science Museum parking lot or the dedicated parking area for the event...either is fine). Being in this venue allows us to focus more on putting on the best event possible!
We will have celebrity appearances, fun and informative panels, a cosplay fashion show, and plenty of geeky vendors. Of course, December 10th is a great time to buy Christmas gifts for the geeks in your life...and we might have a few Christmas themed surprises!
Once again, children 10 and under are FREE with acompanying paid adult!
Confirmed features include: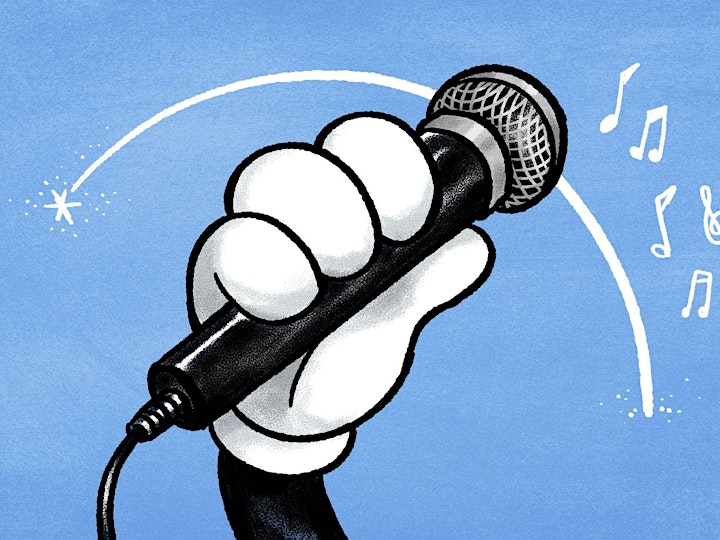 11AM Disney Sing-Along
Doors open at 10AM...but at 11AM we'll have a brief kick-off ceremony to welcome everyone to the event, and then...to get everyone excited for our Disney panel at noon, we'll have a Disney sing-along. Bring the kids over to the main stage to help us celebrate!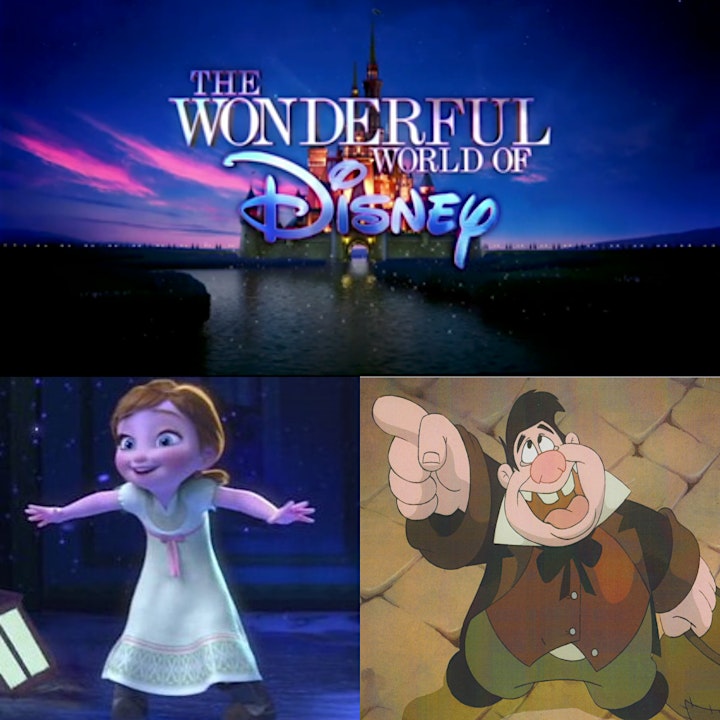 The Wonderful World of Disney featuring Livvy Stubenrauch (the voice of Young Anna in Frozen and legendary Disney Animator Rick Farmiloe (Little Mermaid, Beauty and the Beast, Aladdin) (Autographs and selfies all day, Panel at 12PM)
Livvy started acting at the age of 6, when she was cast as Molly in her local high school's production of ANNIE. In 2013, at the age of 8, she made her first trip to Los Angeles, where she quickly booked several independent film roles. Soon after, she was cast as the cute and mischievous Young Anna in Disney's Oscar winning animated film FROZEN. She has also done voiceover work for Cartoon Network with roles on popular shows such as CLARENCE and ADVENTURE TIME.
Rick Farmiloe has been animating childhoods for over 30 years, and is best known for breathing hilarity into iconic Disney sidekicks Scuttle, LeFou, and Abu in the beloved Academy Award-winning films The Little Mermaid, Beauty and the Beast, and Aladdin.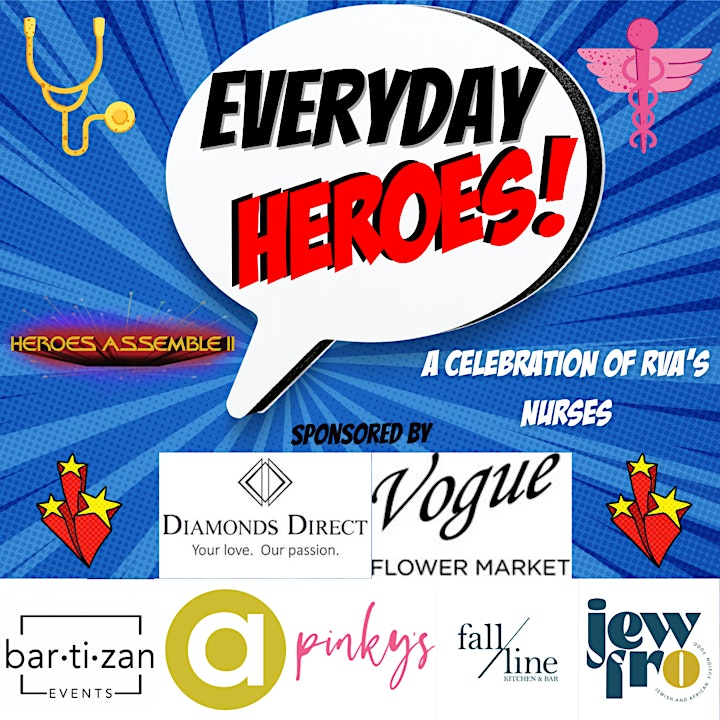 Everyday Heroes at 1PM: We will spend the day celebrating our love of fictional heroes, but we want to also celebrate real life heroes who help our community. We've chosen to honor 5 local medical professionals, who help keep us healthy every day (and of course sacrificed so much during the Covid pandemic). We look forward to having Richmond gather around our stage to pay tribute to our heroes!
Currently we have confirmed that we will be honoring employees from VCU Health, Chippenham Hospital and Hunter Holmes McGuire Veterans Hosital!
Special thanks to our sponsors Diamonds Direct, Vogue Flowers, Awaken Massage, Bartizan, Fall Line Kitchen & Bar, Jewfro and Pinky's!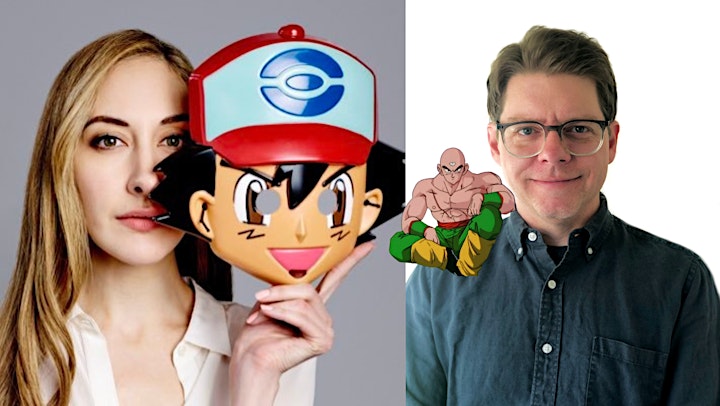 Inside Anime with Sarah Natochenny and John Burgmeier (Autographs and selfies all day, panel at 2PM)
Get the inside scoop on the Anime voice acting industry with two of the biggest and best names in the industry!
Sarah Natochenny is a Voice Arts® award winning voice actor best known for her work as Ash Ketchum on Pokémon, currently in Its 23rd season. She can also be heard as several mini-Stay Puft marshmallow men in Ghostbusters: Afterlife.
John Burgmeier is an American voice actor, writer and musician best known for his affiliation with Funimation Entertainment. Burgmeier is widely recognised for his portrayals of Kurama in Yu Yu Hakusho, Tien in the Dragon Ball series, Shigure in Fruits Basket, Edgeshot in My Hero Academia and Freed Justine in Fairy Tail.
They will both be at the convention all day signing autographs and taking selfies with fans, and make sure you take a seat by the stage at 3 PM to hear all about their careers in voice acting!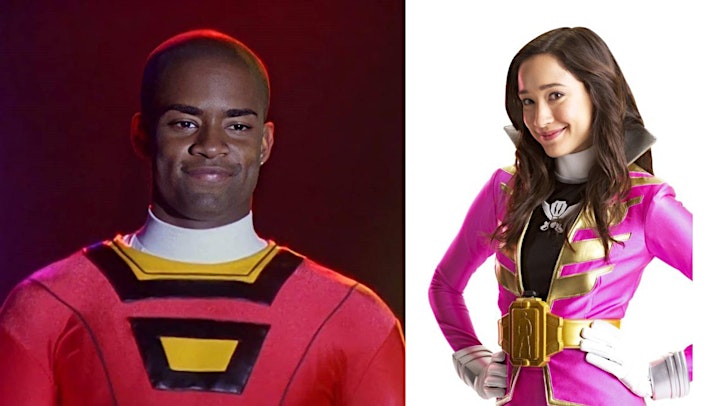 Power Ranger Round-Up with Selwyn Ward (Power Rangers Turbo, Power Rangers In Space) and Christina Masterson (Power Rangers Megaforce) (Autographs and selfies all day, Panel at 3PM)
NOTE: The Power Rangers community is saddened to have learned of the passing of Jason David Frank, the legendary Green/White Ranger. At this time of grieving, we happen to have two of his friends and co-workers as guests. We have no intention of sensationalizing or focusing on this tragedy, but the celebrities have agreed to spend some time discussing great memories of him from behind the scenes. As a mental health non-profit, we feel that this can be a moment of healing for the RVA Power Ranger community, and we do ask that we all respect our guests in this moment by allowing them to discuss their friend on their terms during the panel.
It's Morphin Time!
Last year our Power Rangers were the most popular celebrities we featured, so this year we are bringing two incredible Rangers for you!
Selwyn Ward is best known as TJ in the Power Rangers franchise. Selwyn (as TJ) started out as the Red Ranger on Power Rangers Turbo, and then became the Blue Ranger on Power Rangers in Space. He also made appearances on Power Rangers Lost Galaxy, Power Rangers Wild Force, Power Rangers Megaforce, Power Rangers Super Megaforce: The Legendary Battle and Power Rangers Ninja Steel.
Christina Masterson is an American film and television actress. She played Emma Goodall the Pink Power Ranger in the iconic Power Rangers Television series on Nickelodeon "Power Rangers Megaforce"(2013) and "Power Rangers Super Megaforce"(2014). Masterson began her career modeling in Los Angeles. She soon got to work all over Asia starring in many commercials and campaigns for the Asian market but also internationally. Relevant to Heroes Assemble...she appeared as Grace in the movie Starfish...the movie that inspired the creation of Geek Wellness Education.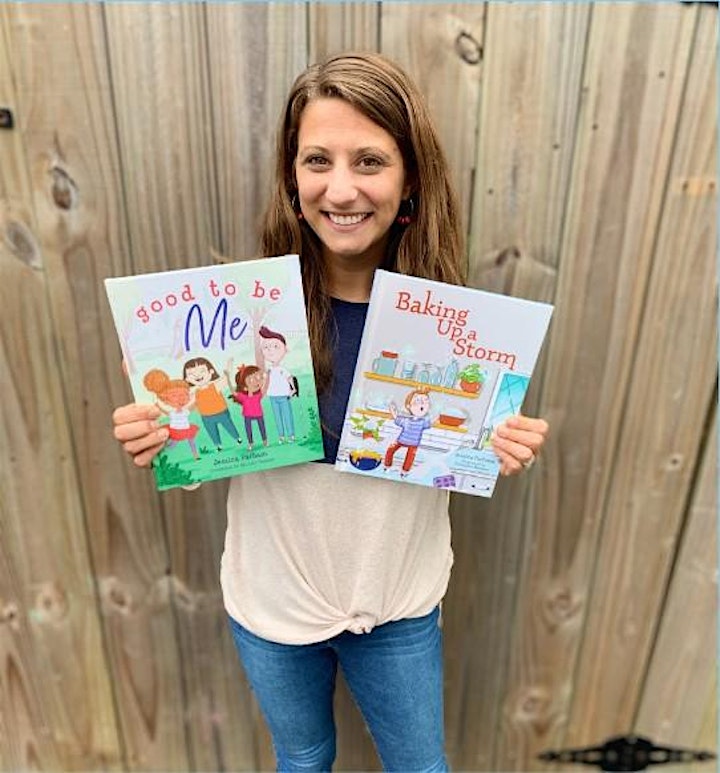 Throughtout the day on our stage: Children's Book Reading
To compliment our other children's activities, we will be joined by 4 fantastic children's book authors for readings of their work (with the books available to purchase as well).
Amanda Lynch is a writer, former teacher, a registered yoga instructor, mindfulness teacher, and trauma informed trainer who has written a series of children's books including
Daddy's 1st dance: A Kid's Guide to Overcoming Anxiety and The Mindfulness Room
Lauren Auster-Gussman, a member of the Society of Children's Book Writers and Illustrators, is the author of Amelia's Journey to Find Family. Lauren's love for animals began as a child and has continued to grow ever since. She works as a mental health provider in Virginia and has three wonderful dogs, including Amelia, who was the inspiration for this children's book.
http://www.ameliawritesbooks.com
7yr old author J'ana Price has published four books "Finding Myself", "Loving Myself", "Daddy and Me," and "Talking Assets with Jr. the Frog."
Jessica Parham is the author of Good To Be Me and Baking Up A Storm. Both of Jessica's books are very intentional to not define what differences or disabilities are shown within its pages. The books are intended to start conversations and break down barriers! They are designed to CELEBRATE our differences and to show love & to make sure kids feel known, seen and represented.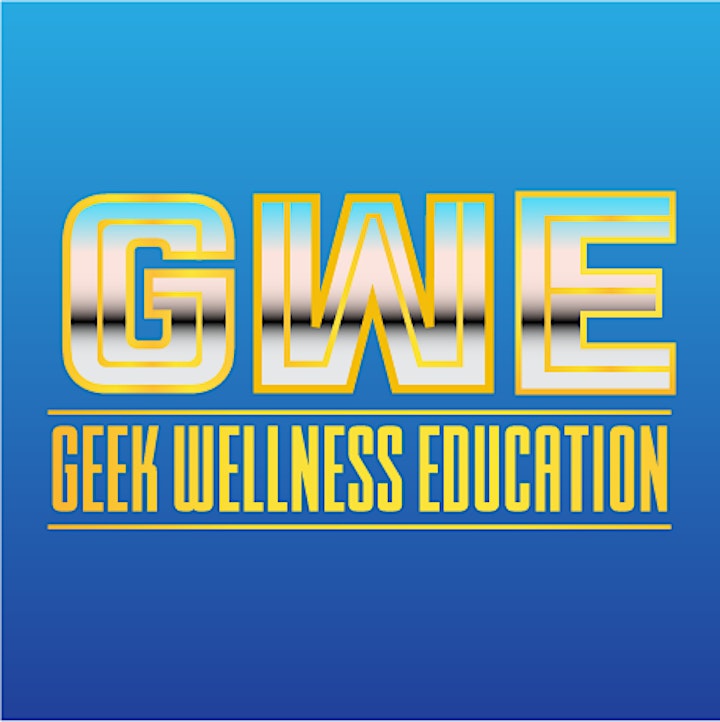 4PM Geek Wellness Education Panel: Connecting, Coping and Cosplay
Geek Wellness Education should have a panel at our own convention, right?
Licensed Clinical Social Worker (and cosplayer) Catie Caudill will lead us in a discussion on how we can cope with mental health issues and find a community of friends through cosplay. We are looking for cosplayers who would like to join us (who, obviously, are planning to attend the show) so feel free to message us if you'd like to share your story.
About our expert:
Catie holds a Bachelor of Social Work and a Master of Clinical Social Work from Virginia Commonwealth University. She is a Licensed Clinical Social Worker and is certified to provide clinical supervision for Social Work Residents and for Certified Substance Abuse Counselors. Catie has worked in the behavioral health field for over a decade, with a clinical focus on co-occurring substance abuse and mental health disorders. Her direct practice as a clinician includes outpatient therapy, intensive outpatient treatment, and a residential treatment center for substance dependent pregnant women. From 2015 to 2018 she served as the Clinical Manager of a community mental health center in rural Idaho. Since 2018 she has worked with Pinnacle treatment centers in various leadership roles and currently serves as the Assistant Regional Director for the state of Virginia, working to improve access to substance abuse treatment across the state. She serves on the Virginia Medication Assisted Recovery Programs advocacy team and is also a longtime volunteer for the American Foundation for Suicide Prevention. Outside of work, Catie started cosplaying in 2014 and has found a tremendous amount of personal healing and connection through cosplay.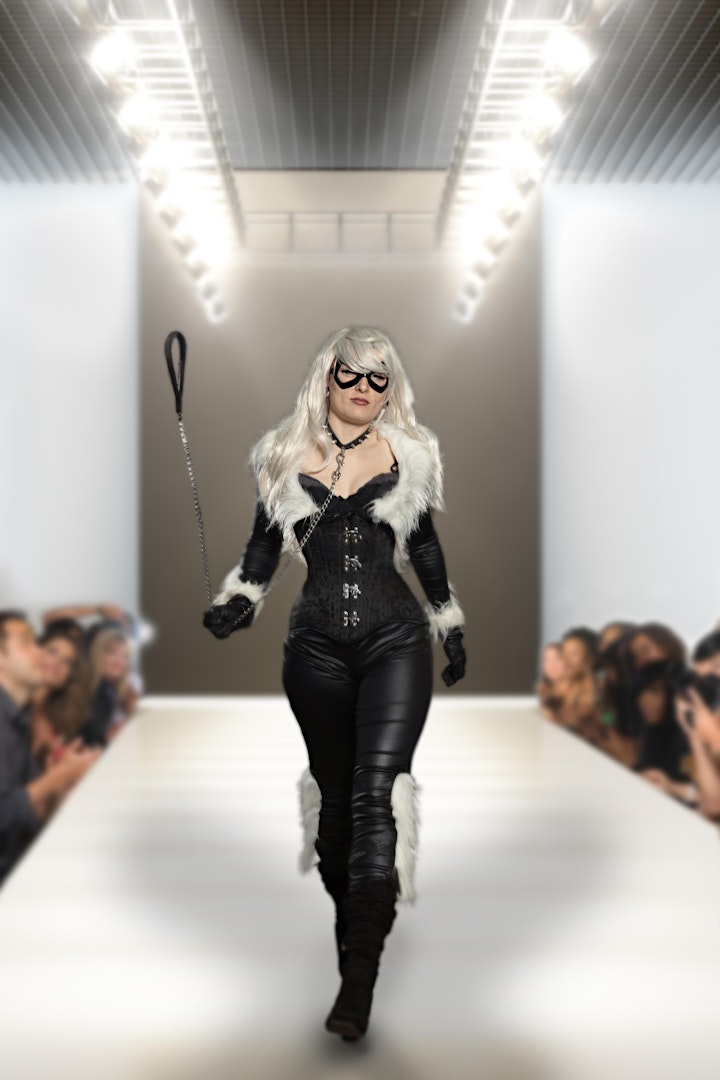 5 PM Cosplay fashion show!
We will be hosting what we hope will be the BEST cosplay stage event Virginia has ever held. The purpose is clear...the celebrate the talent, creativity and beauty of cosplayers in a more significant way than your typical cosplay contest.
First of all...yes there will be winners and prizes...but our event goes beyond that!
Before we put YOU in the spotlight, we will celebrate a few businesses who who make clothes for us, just like a fashion show would. Blerd Creations is a geeky streetwear company, and Kawallan Pizza Apparel makes incredible casual cosplay outfits. We have professional models with experience at RVA Fashion Week, professional fashion designers working behind the scenes to help coordinate the show, and the event will be co-hosted by Sweet Sauce, THE best fashion blogger in the Richmond area!
Then, it's time for YOU to be recognized as the creative force that you are! Register to be a part of the event and then as you walk, DJ Yayo Prada will play theme music for your character as the hosts hype up you, your work and the character. We will have press and photographers there from the fashion industry to help promote cosplay as a force in the fashion industry.
This will be a unique and fun event and we want every cosplayer in the area to be there!
To register to walk your cosplay on our stage, please fill out the registration form at the address below:
https://docs.google.com/forms/d/1Wca2RPvKNr74SGxcBvEHHuTVHScAfb1UaxstcTF8PuM/viewform?edit_requested=true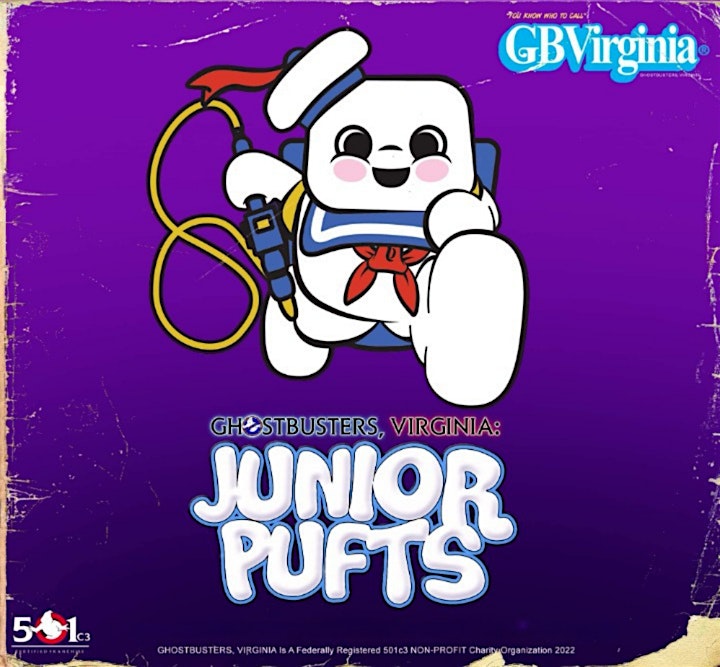 Bust Into Science! Free Basic STEM lessons for children, with the Ghostbusters, Virginia!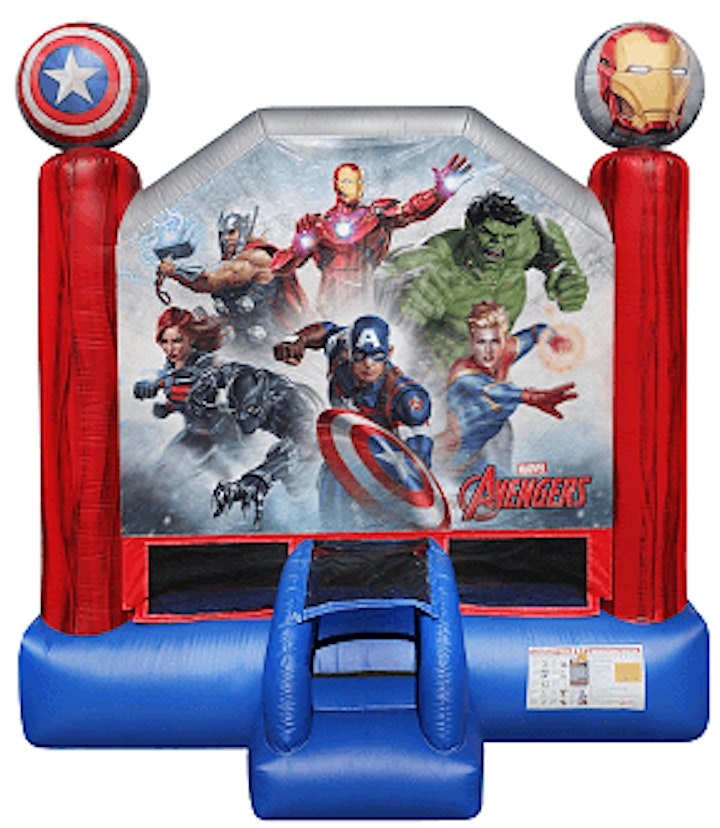 Superhero Sidekick Training Zone! 10AM-5PM
FREE outdoor play area for kids. First, they can hone their skills in an Avengers themed bounce house. Then, when they are ready to become a superhero, they can test their skills in a 30 foot inflatable obstacle course!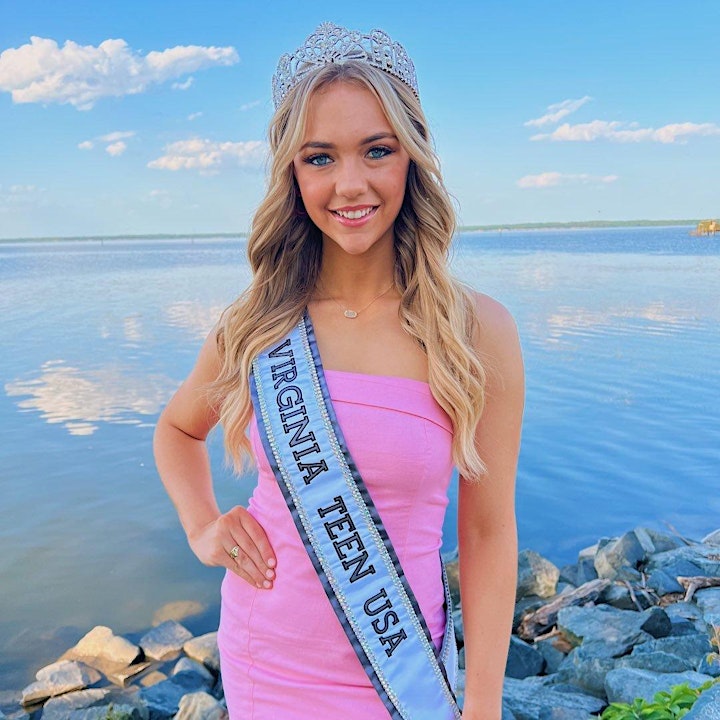 Chalk About Positivity with Hannah Grau, Miss Virginia Teen USA 10AM-5PM
Hannah Grau's platform as Miss Virginia Teen USA is Chalk About Positivity, where she encourages kids to draw positive quotes and words of encouragement with sidewalk chalk. She will be at the Superhero Sidekick Training Zone area outside to help children with their sidewalk art! Assisting her will be the team at Happy Palette, a children's art studio that offers a variety of classes for young artists starting from toddlers through the teen years.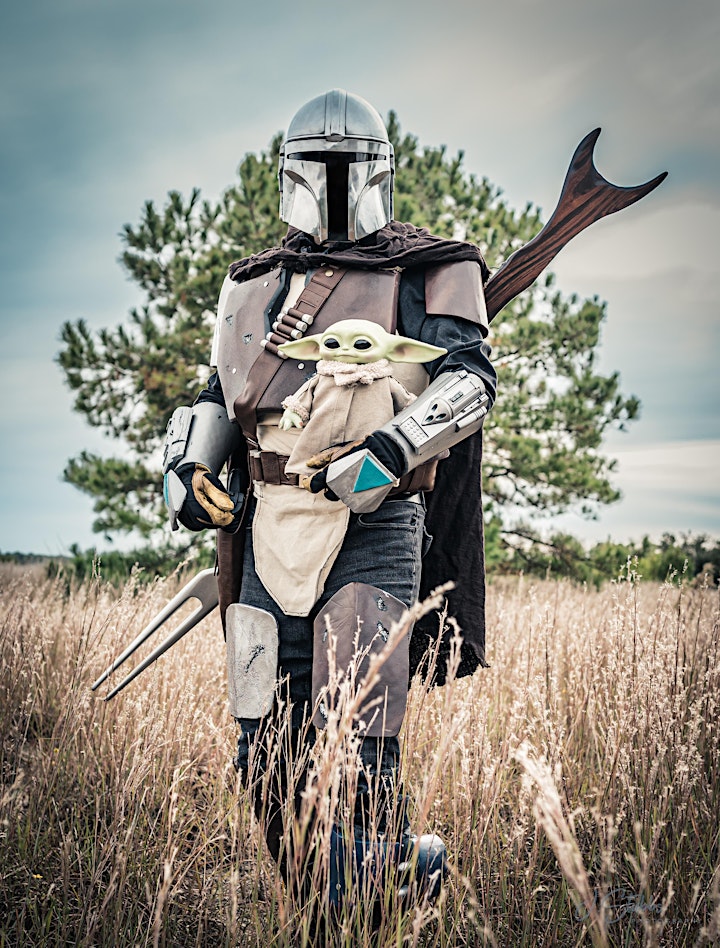 11AM to 1PM: Holiday photo ops with The Santalorian, with Baby and Ahsoka
Our convention is December 10th...so families will be in the holiday spirit! Santa will be very busy at other places...and we always want to make things as geeky as possible...so we are doing two seperate photo ops (and our incredible creative partner Maddi Rose is working on making the scene look amazing and will be taking the photos). These will be similar to photos with Santa...there will be a $10 extra charge and you'll get a digital file. The second of our holiday photo ops is with the best dad in the galaxy, The Santalorian...and he is bring The Baby and his friend Ahsoka with him! They will be at Heroes Assemble from 1PM-3PM ONLY. This will be a really fun and geeky way to enjoy both the convention and the holiday season!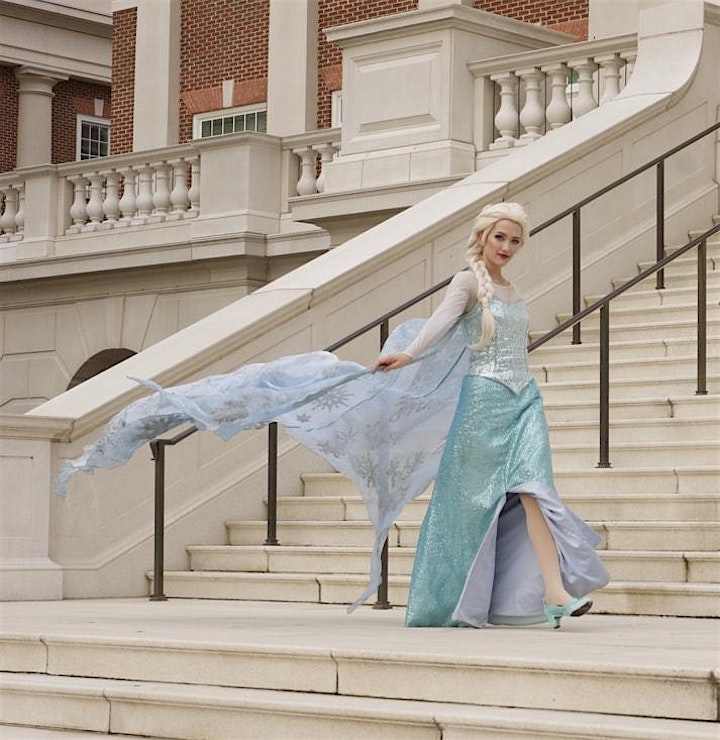 1PM-3PM Holiday photo ops with the frozen Ice Queen!
Our convention is December 10th...so families will be in the holiday spirit! Santa will be very busy at other places...and we always want to make things as geeky as possible...so we are doing two seperate photo ops (and our incredible creative partner Maddi Rose is working on making the scene look amazing and will be taking the photos). These will be similar to photos with Santa...there will be a small extra charge and you'll get a digital file. The first of our holiday photo ops is the frozen Ice Queen herself! She will be at Heroes Assemble from 1PM-3PM ONLY. This will be a really fun and geeky way to enjoy both the convention and the holiday season!
NOTE: Promotional photo is courtesy of Dream Entertainers, who will be bringing the Ice Queen to us. The actual photo with attendees will be in an appropriately themed background and will be quite similar to mall photos with Santa.
Umbral Starcade Virtual Reality Game
Umbral Starcade will be bringing an operational Virtual Reality unit to Heroes Assemble! Umbral Starcade is a premier and unique gaming and entertainment company meant to offer those interested and experienced in the world of Virtual Reality gaming, an opportunity to play with friends and family, host events, and fully immerse themselves in the world of VR.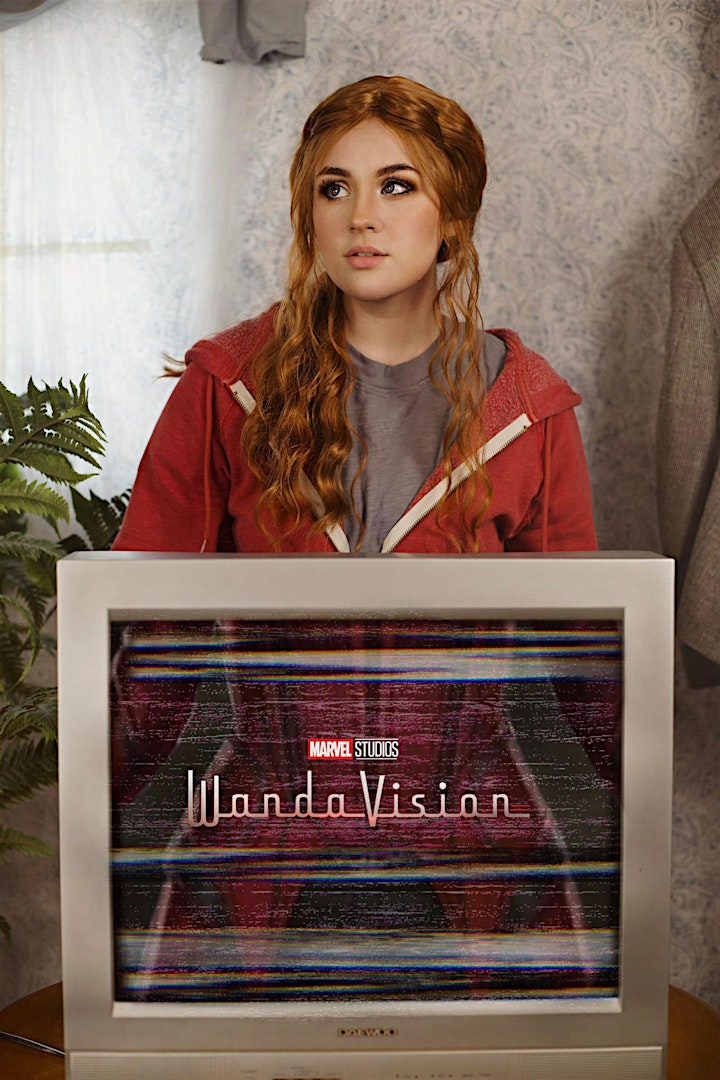 Self portrait artist/director/make-Up FX artist Maddi Rose!
Maddi Rose is an amazing self portrait artist, photographer and make-up effects professional who has developed a following online for her tributes to iconic characters as well as her own fantastical creations. Another things that makes her stand out is that she takes a DIY approach to creating her own backgrounds. She's also a talented cinematographer who has directed her own Horror shorts, in addition to the GWE produced Haunt Therapy documentary short and the Heroes Assemble commercials! She will be selling prints of her work and booking photo shoots with you, in addition to designing the backgrounds and taking pictures for our holiday photo shoots with the frozen Ice Queen (from 12PM-2PM only)!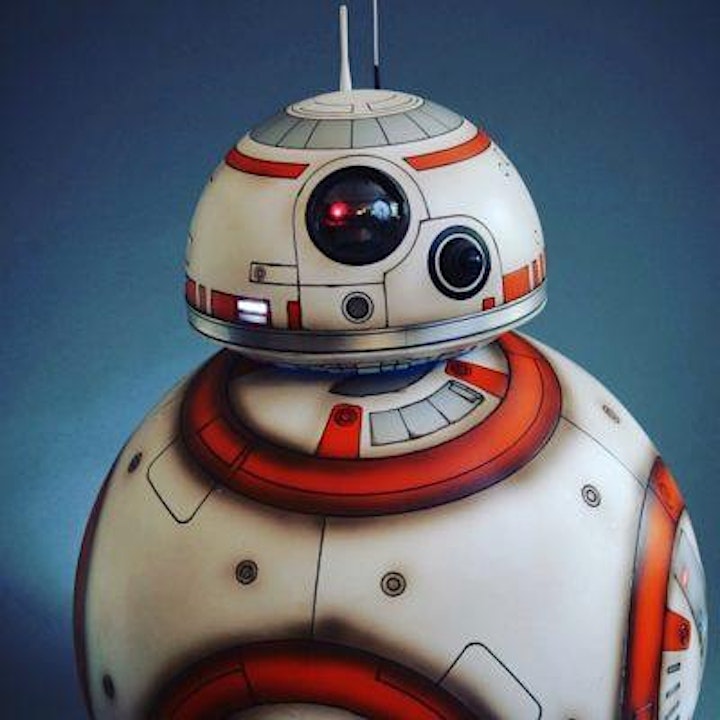 Star Wars Droid replicas from Hampton Roads Droid Builders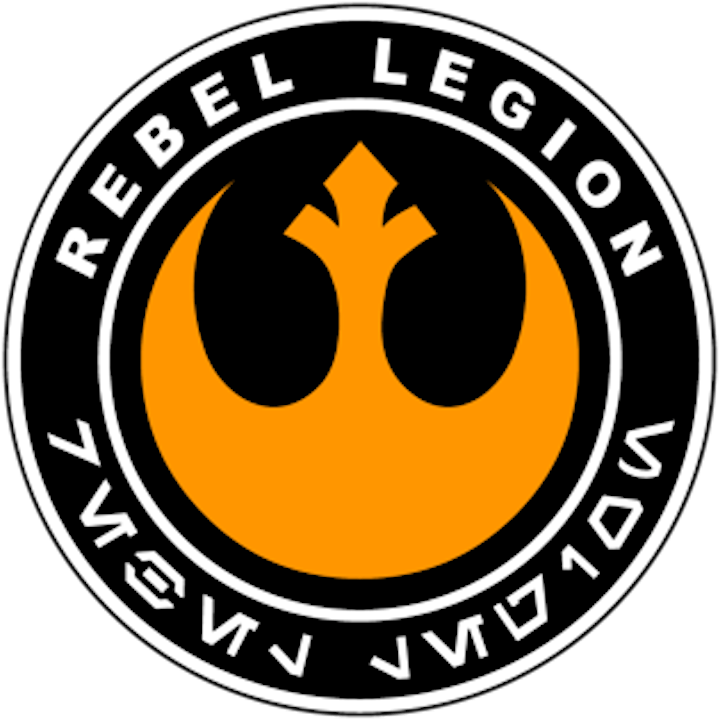 The Rebel Legion
The Rebel Legion is an international Star Wars costuming organization created by, of and for people interested in creating costumes from the Star Wars mythos. Research, create, build and improve your costumes in a place where costumers with similar passions share skills, tips and ideas. Jedi, Rebel Pilots, Troopers, Princesses and even Wookiees…. we've got them all….and we're always looking for more.
The Rebel Legion will be stationed next to our Life Day Tree of Honor.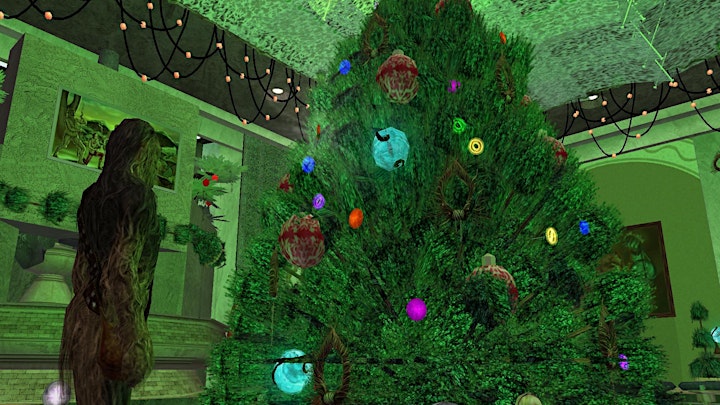 Life Day Tree of Honor
DONATE HERE: https://donorbox.org/heroes-assemble-life-day-tree
Donate to Geek Wellness Education to have your name or the name of someone you are honoring who has battled mental health issues.
Geek Wellness Education provides mental health information and resources to the sci-fi and superhero fan communities. We use the genres and characters we love to reach people who may need help through their struggle.
In Star Wars, Life Day started as a Wookie tradition that celebrates family, joy and harmony, but has since been adopted by people of many planets as a reminder of compassion. 
100% of the funds raised will go towards our mental health initiatives! A $5 Christmas...I mean, Life Day...donation will enable us to help more people in 2023 while honoring someone you love!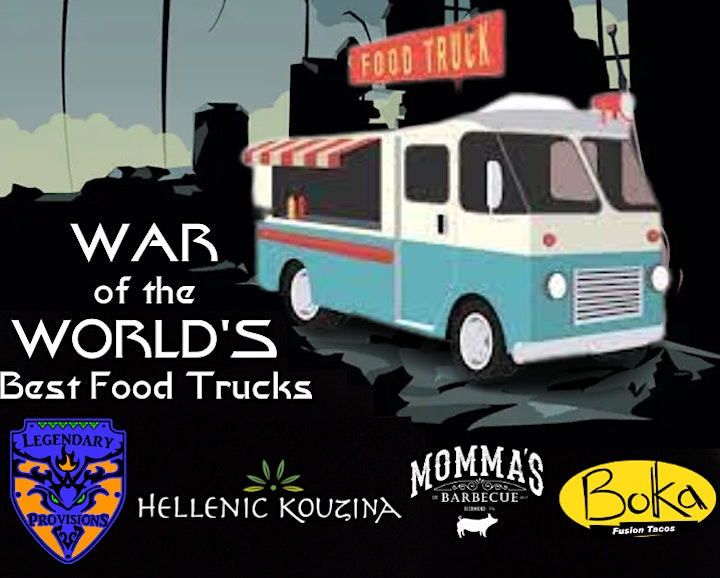 War of the World's Best Food Trucks
The Dewey Gottawald Center doesn't sell food...so we brought in some great food trucks to do battle in the War of the World's Best Food Trucks!
All of the trucks have agreed to donate 10% of their sales to Geek Wellness Education!
Legendary Provisions 11AM-7PM
Legendary Provisions provides giant gourmet hotdogs, tacos, bbq, fries and nachos. They have over 40 toppings and sauces to choose from.
Hellenic Kouzina 11AM-7PM
Our menu offers everything from traditional gyros to favorites such as moussaka, lamb shank, souvlaki, and much more. An ever-changing array of freshly prepared traditional pastries and a full coffee bar complete the Hellenic Kouzina experience. Our food truck contains a full kitchen and is ready to provide delicious food, prepared fresh while you wait.
Boka Tako 12PM-2PM
The Boka Tako is an exquisite fusion of global flavors, for your Mouf! Seasonal ingredients, Asian inspiration and a Mexican platform were the basis for our original Takos. Even though Boka has expanded its culinary horizons far beyond the original constraints of a corn tortilla, you still find a fun and inventive play on ingredients from near and far inside a Boka Tako. The Goal is simple: Amazing food served with a twist. Takos with a K, because these aren't your ordinary Takos.
Momma's Barbecue 4PM-7PM
Downtown Richmond's newest food truck brings Momma's slow-cooked, pit-smoked barbecue and homestyle sides. It's the way comfort and BBQ are meant to be.