Description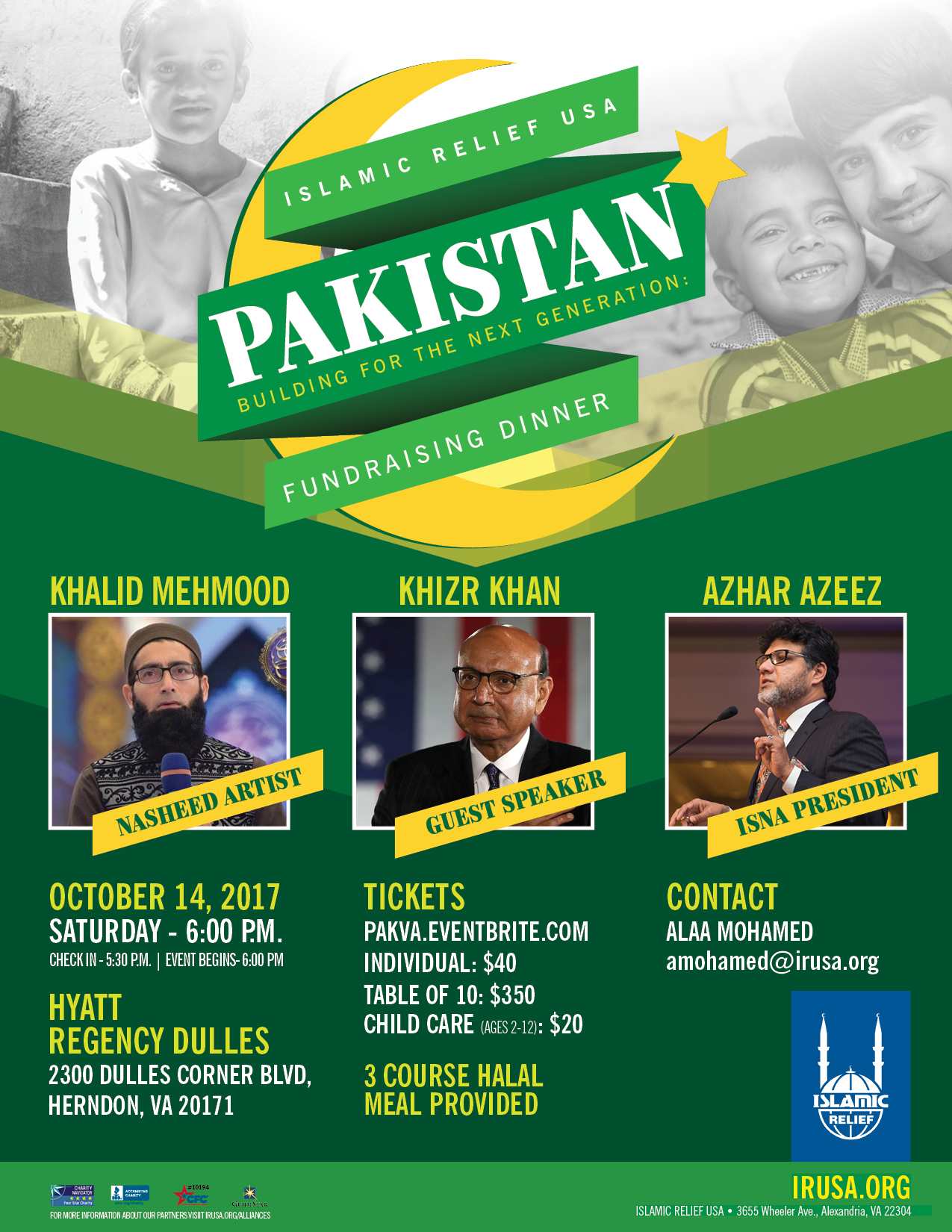 Building for the Next Generation:
Fundraising Dinner for IRUSA Projects in Pakistan
Islamic Relief USA
Herndon, VA






Saturday, October 14, 2017 | 6:00 PM
Location
Hyatt Regency Dulles
2300 Dulles Corner Blvd. | Herndon, VA 20171
Special Guests
Khizr Khan, Guest Speaker
Featuring Nasheed Artist Khalid Mehmood
Contact Information
Alaa Mohamed | amohamed@irusa.org
Islamic Relief USA is a community of humanitarians–staff, volunteers, affiliates, supporters, partners, donors–who have been working together for a better world for nearly 25 years.
In 1993, Islamic Relief USA became an independent (and legally separate) member of a global family of collaborating relief organizations that share a common vision, mission and family identity—connected through the use of the "Islamic Relief" name. Islamic Relief USA operates seven regional offices in the United States: in northern California, southern California, Illinois, Florida, New Jersey, Texas and Virginia, which is its headquarter location. These IRUSA offices have been serving to educate, inform, and raise awareness about our various relief and development projects for years. Additionally, IRUSA holds seminars, banquets, concerts, and other public awareness programs across the country to help fund domestic and international projects.