Heritage Studies: Critical Approaches and New Directions Conference
Description
The AHRC Heritage Priority Area team, in association with the UK Chapter of the Association of Critical Heritage Studies, invite you to register attendance for the forthcoming one-day conference on Heritage Studies: Critical Approaches and New Directions, which will take place at the British Academy in London on Thursday 5 October 2017.
The Conference lies between a public lecture taking place the evening before, and an evening panel discussion on the role of heritage research in policy and practice directly after the Conference (from 6pm to 8pm), both of which we also invite you to attend. Please note, speakers do not need to register.
We are thrilled to welcome our two keynote speakers for the Conference:
Christopher Whitehead, Professor of Museology, Newcastle University; and

Sian Jones, Professor and Chair of Environmental History and Heritage, University of Stirling
The Conference programme will also hold six sessions planned throughout the day, loosely themed around Politics and Policy, Diversity, Brexit & Heritage, the Environment and Heritage Management, Digital Heritage & Museum/Visitor Experience, and Conflict.
We have over 40 presentations which will showcase current research projects or explore emerging and future research directions in critical heritage studies.
The Conference structure is outlined below. Please note that the programme schedule may be subject to change.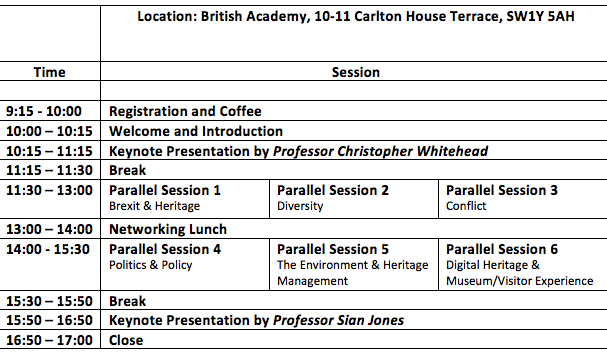 Below is a list of confirmed speakers and their titles. Conference participants will be able to choose two of the six sessions. An exciting addition to the Conference is that during half of the lunch hour, four researchers from Sussex, UEA, Glasgow and Newcastle Universities will be screening the 2016 Best Research Film "You Can't Move History": Engaging Youth in Cultural Heritage. You are welcome to take your lunch sandwiches to watch this and participate in the discussion that the film generates.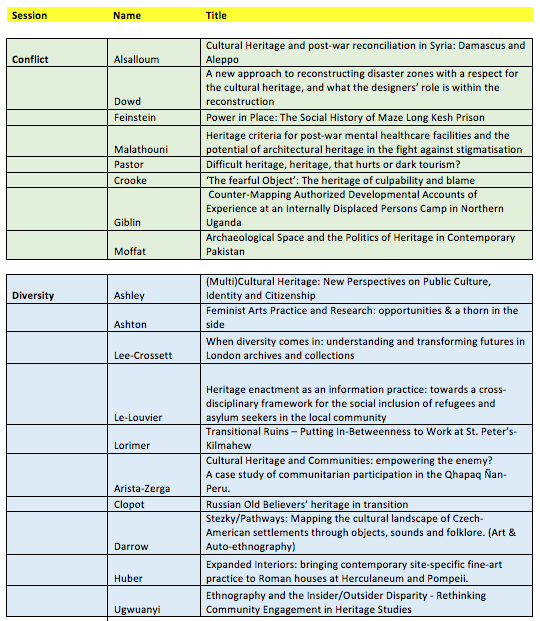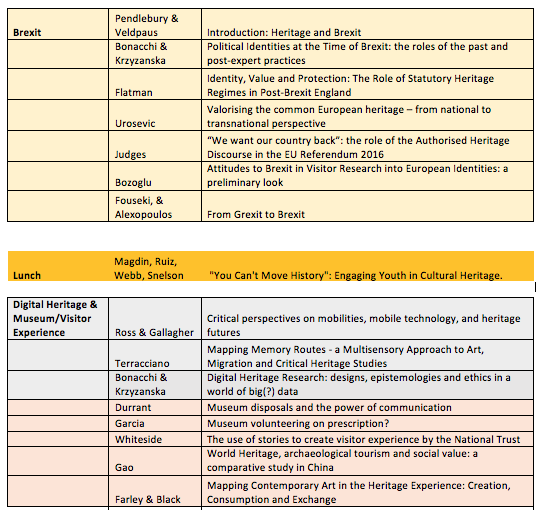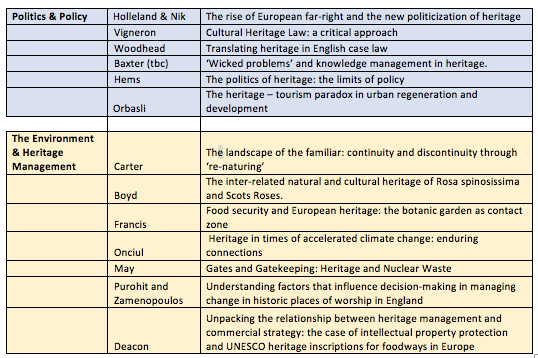 We look forward to seeing you there!
Organizer of Heritage Studies: Critical Approaches and New Directions Conference
The AHRC Heritage Priority Area team – led by Heritage Leadership Fellow Professor Rodney Harrison, and based at the UCL Institute of Archaeology – works with the Arts and Humanities Research Council (AHRC), the heritage research community, and heritage partner organisations, to draw together and stimulate the development of a wide range of research across the arts and humanities that makes an important contribution to understanding heritage. We also aim to support the interconnections between research, policy and practice, both in the UK and internationally.
We take on an expansive view of heritage, and aim to encourage and stimulate work that highlights intersections between natural and cultural heritage, and key global challenges.
​We are currently working with AHRC to develop a programme of events and activities which will help us to address these aims. We have our own specific set of research themes which we aim to engage as part of our research and leadership activities.
Further information about the AHRC's investments in heritage research, and its Heritage Priority Area Future Research Strategy, is available on the AHRC's website.