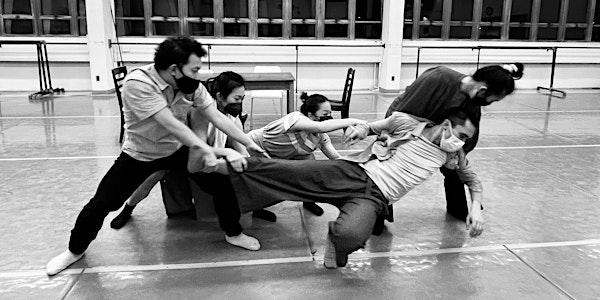 Here We Root Dance Performances at Queens Botanical Garden
An original outdoor contemporary dance inspired by Asian immigrants' stories focusing on the Chinese diaspora in Flushing, New York.
When and where
Location
Queens Botanical Garden 43-50 Main Street Flushing, NY 11355
About this event
***Due to the forecasted weather, this event was postponed from October 1 to rain dates and times: Saturday, October 8 with performances at 4pm & 5:30pm.***
Here We Root is an original outdoor contemporary dance inspired by Asian immigrants' stories, focusing on the Chinese diaspora in Flushing, New York. It invites audiences to experience, reflect on, and celebrate Asian immigrant identities and experiences. The piece combines movements with text, theatre, and an original score to bring the audience a unique performing arts experience within the beautiful setting in the Garden. The audience is encouraged to participate in an interactive moment during the performance. The performance is created by Queens-based choreographer Jiemin Yang in collaboration with the performers and collaborators.
The performances will take place in front of the Wedding Garden. Limited seating will be available with priority access for the elderly and individuals with disabilities. The audience is welcome to sit on the grass or stand around the performance space during the show.
Registration encouraged; walk-ins welcome upon availability.
Learn more about the artists by visiting https://www.jieminyang.art/hereweroot or follow @jiemin.art on Instagram.
This project is made possible (in part) by the Queens Council on the Arts with public funds from the New York City Department of Cultural Affairs in partnership with the City Council. The event is hosted by Queens Botanical Garden.
Registration encouraged; walk-ins welcome. Included in Garden admission:
Your admission supports Queens Botanical Garden, the place where people, plants, and cultures meet! QBG is a 501(c)(3) non-profit organization. Entry to this event is included in Garden Admission, and is to be paid at Garden Entrance:
*Members 會員 Los miembros 회원 – $0 *
Adults 成人 Adultos 성인 – $6
Seniors (age 62+) 長者(62歲+) Adultos mayores (edad 62+) 노인 (나이 62+) – $4
Students with ID 持學生證學生 Los estudiantes con ID 학생 ID소지 – $4
Children (ages 4 to 12) 兒童(4歲至12歲) Niños (4 a 12 años) 어린이 (4 세 ~ 12세) – $2
Children (age 3 and under) 幼兒(3歲或以下) Los niños (3 años o menos) 어린이 (3세 이하) – $0
* Become a Garden Member today and enjoy free admission all yearlong! CLICK HERE to become a Member.
Free & Reduced Pricing OpportunitiesThe Garden partners with many organizations to offer free or reduced admission, includingUrban Advantage, CoolCulture, and CUNY students. Check our Admissions page (https://queensbotanical.org/hours_admission) to learn more about our partnerships.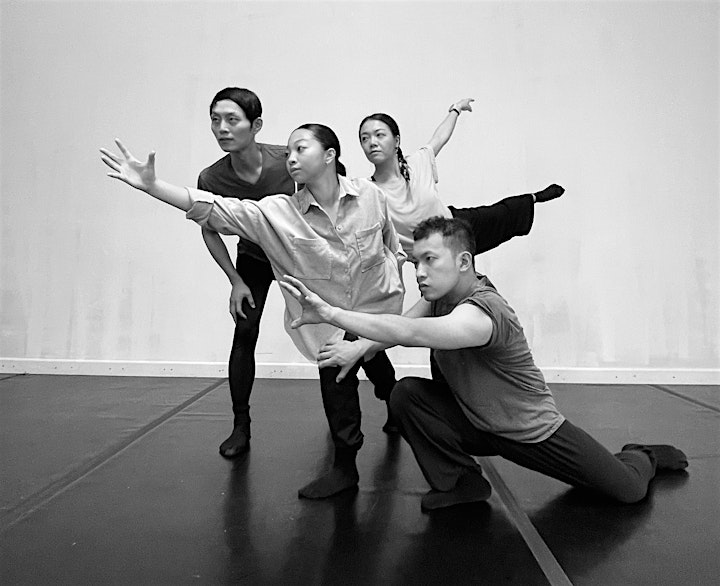 HEALTH & SAFETY
Reference current health & safety guidelines, found on our website: https://queensbotanical.org/know-before-you-go
CANCELLATIONS
In the case that an event is cancelled, you will be notified via email.
COMMUNICATIONS
By purchasing tickets and attending QBG events, you hereby opt in to receiving communications from the Garden. You may receive updates about future QBG events and news through the addresses you provide. If you do not wish to receive future communication, simply click the "unsubscribe" button at the bottom of an email or write to info@queensbotanical.org. 
PHOTOGRAPHY & VIDEOGRAPHY
Queens Botanical Garden (QBG) occasionally photographs or films visitors and activities on site to support our mission in promotional media and materials, including print, online, broadcast, and social media. By attending this event, you grant permission to QBG use your likeness in perpetuity, in all forms of print and digital media used to promote, publicize, or advertise the Garden, its activities, and programs. If you do not give QBG permission to take and use your image, you must notify an event organizer or staff when you arrive for this event. QBG cannot be held responsible for third-party outlets. QBG is a 501(c)(3) non-profit organization.
GARDEN ETIQUETTE
QBG staff strives to provide a place of peace, beauty, and safety for the quiet enjoyment of our visitors. QBG is a living museum, a collection of gardens for the study, culture, exhibition, and display of plants. We encourage our visitors to explore, enjoy, and be respectful of our plant collections and to be considerate of fellow guests as well. For more guidelines on garden etiquette, visit our website.
GETTING TO QBG
By public transportation, take the number 7 subway line to Main Street, the Long Island Rail Road (Port Washington line) to Main Street/Flushing, or the Q44-SBS or Q20 bus. For driving directions and more information, please visit our website.
PARKING
On-site parking is available year-round during Garden open hours at the Parking Garden, located at 42-80 Crommelin Street, Flushing, NY 11355. For parking fees, please check our website or call 718.886.3800.
ABOUT QBG
QBG is an urban oasis where people, plants and cultures are celebrated through inspiring gardens, innovative educational programs and real-world applications of environmental stewardship. QBG is located on property owned by the City of New York, and its operation is made possible in part by public funds provided through the New York City Department of Cultural Affairs, Queens Borough President, the New York City Council, State elected officials, the New York State Department of Parks, Recreation and Historic Preservation, along with corporate, foundation, and individual supporters. For more information, visit www.queensbotanical.org or call (718) 886-3800.