Herding Cats 2.0: Business Development for Life Science Companies

Tuesday, February 28, 2017 from 11:30 AM to 1:15 PM (EST)
Event Details

What are the ins and outs of making a partnership, from the perspective of a strategic investor?

The business development professional's purpose is to optimize optionality and long term value at each stage of a company's life. How do you determine the direction that will add the most value to your company? How do you avoid the constant pursuit of "shiny objects?" How do you know when it's the right time for a strategic partnership?

In this workshop, you'll hear from a deal making team at Johnson & Johnson Innovation and learn fundamental business development skills to help you successfully evaluate and manage strategic alliances and other potential growth opportunities.

Topics will include:
Strategic alliance process management
Concepts in valuation
Technical diligence
Communication and negotiation skills
This workshop is geared towards business development professionals and management teams of life science startups.


Speakers:
David Brush | Senior Director, Transactions, Johnson & Johnson Innovation read bio»
Jim Tobin | VP of Cardiovascular & Metabolic Scientific Innovation, Johnson & Johnson Innovation read bio»
Erin Washington | Manager, Transactions & Business Analytics, Johnson & Johnson Innovation read bio»


Agenda:
11:30 AM | Registration Opens, Lunch, and Networking
12:00 PM | Presentations
12:45 PM | Q&A
1:15 PM | Program Close


Fees:
$35 | General Public
$20 | Student/Academic
$45 | At the door


Location:
JLABS @ LabCentral
700 Main Street
Cambridge, MA


Speakers' Biographies:
David Brush, MS, MBA | Senior Director, Transactions, Johnson & Johnson Innovation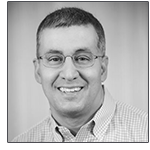 David is Senior Director of Transactions at the Johnson & Johnson Innovation, Boston. He has over twenty years of business development experience on both the buy and sell side, with global pharmaceutical, specialty and start-up companies.
Previously, David was Senior Director of External Projects for the New Opportunities group at AstraZeneca. Prior to that he was VP of Business Development & Strategic Planning for CPEX Pharmaceuticals form 2007-2010, VP of Business Development of N. America for BTG International from 2003-2007. Prior to that, he held various positions in corporate development and licensing at Aventis Behring LLC, Small Molecule Therapeutics (start-up) , SmithKline, Astra Merck, Bristol-Myers Squibb and Damon Biotech.
David received his MBA from the University of Michigan, a MS in Biochemistry from Michigan State University and a BS in Chemistry from the University of Michigan.
Connect with David:  

Jim Tobin, Ph.D. | Vice President of Cardiovascular & Metabolic Scientific Innovation, Johnson & Johnson Innovation
Jim is the Vice President of Cardiovascular & Metabolic Scientific Innovation at Johnson & Johnson Innovation, Boston. He has over 19 years of drug development experience in the areas of hemostasis, inflammation, muscle degenerative diseases, and diabetes. Most recently, Jim was an entrepreneur-in-residence at Atlas Venture and focused on company formation in the life science sector.
Prior to joining Atlas, Jim held the position of Vice President and Chief Scientific Officer at Pfizer leading a research unit focused on the development of biologics for the treatment of metabolic diseases and hemophilia. Prior to that he held the role of Vice President of Cardiovascular and Metabolic Diseases at Wyeth Pharmaceuticals and led the metabolic disease group with a focus on both small molecule and protein therapeutics in type 2 diabetes and muscle disease. Under Jim's direction these groups advanced over 15 biologics and small molecules into clinical development.
Jim began his career at Genetics Institute (GI) where he was part of the structure based drug discovery group and was involved in the research and development of a number of biopharmaceutical products in inflammation, transplantation and thrombocytopenia, including the marketed product Neumega.
Jim obtained his Ph.D. in Biochemistry from Brandeis University and completed his NRSA postdoctoral fellowship at Harvard University. He has authored 50 publications in peer-reviewed journals and is the inventor on 10 patents.
Connect with Jim:  


Erin Washington | Manager, Transactions & Business Analytics, Johnson & Johnson Innovation
Erin is a Manager at the Boston Innovation Center. She is responsible for leading and executing deals across pharmaceuticals, medical devices, and consumer products.
Prior to joining Johnson & Johnson, Erin was an Associate at Leerink Swann Consulting, where she advised on business development and corporate strategy for life sciences clients.
Erin holds a BA in Organismic and Evolutionary Biology from Harvard University.
Connect with Erin:  


Have questions about Herding Cats 2.0: Business Development for Life Science Companies?
Contact JLABS
Save This Event
When & Where

JLABS @ LabCentral
700 Main St
Cambridge, MA 02139


Tuesday, February 28, 2017 from 11:30 AM to 1:15 PM (EST)
Add to my calendar
Organizer
JLABS
JLABS, part of Johnson & Johnson Innovation, LLC, is a network of life science incubators providing emerging companies many of the advantages of being in a big company, without the capital investment. JLABS offers singular bench tops, modular wet lab units and office space on a short-term basis, allowing companies to pay only for the space they need, with an option to quickly expand when they have the resources to do so. Companies residing at JLABS also have access to core research labs hosting specialized capital equipment and shared administrative areas. JLABS is an open innovation model, and the agreement for space does not grant JLABS or Johnson & Johnson Innovation any stake or rights in the companies, nor will the companies have a guaranteed future affiliation with JLABS. The flagship facility is located in San Diego at Janssen's West Coast Research Center, and JLABS has now two established locations in San Francisco - one through a collaboration with the California Institute for Quantitative Biosciences (QB3) and a second standalone facility - one in Boston through a collaboration with Lab Central, one in Houston through a collaboration with TMC, and one in Toronto through a collaboration with MaRS. For more information please visit jlabs.jnjinnovation.com.
Herding Cats 2.0: Business Development for Life Science Companies