Actions and Detail Panel
#HerBrand ... Business Development Brunch
Sat, June 10, 2017, 11:00 AM – 2:00 PM EDT
Description
Register today for this informative quarterly networking brunch business seminar. Her Brand was developed to inspire the aspiring women in business and to guide "HER" along the way of the startup process of developing her business. Also, to network with a sisterhood of women in business.
2nd Qtr Meeting Topic: The secrets of marketing & your target audience
Theme: Southern Belle on the Garden Terrace - (wear your southern belle attire)
Panelist:
Business consultant- K'Lyn Gordon
Entertainment & Business attorney - Daynah Thomas
Marketing Consultant - Jasmine Butler
more to be announced.......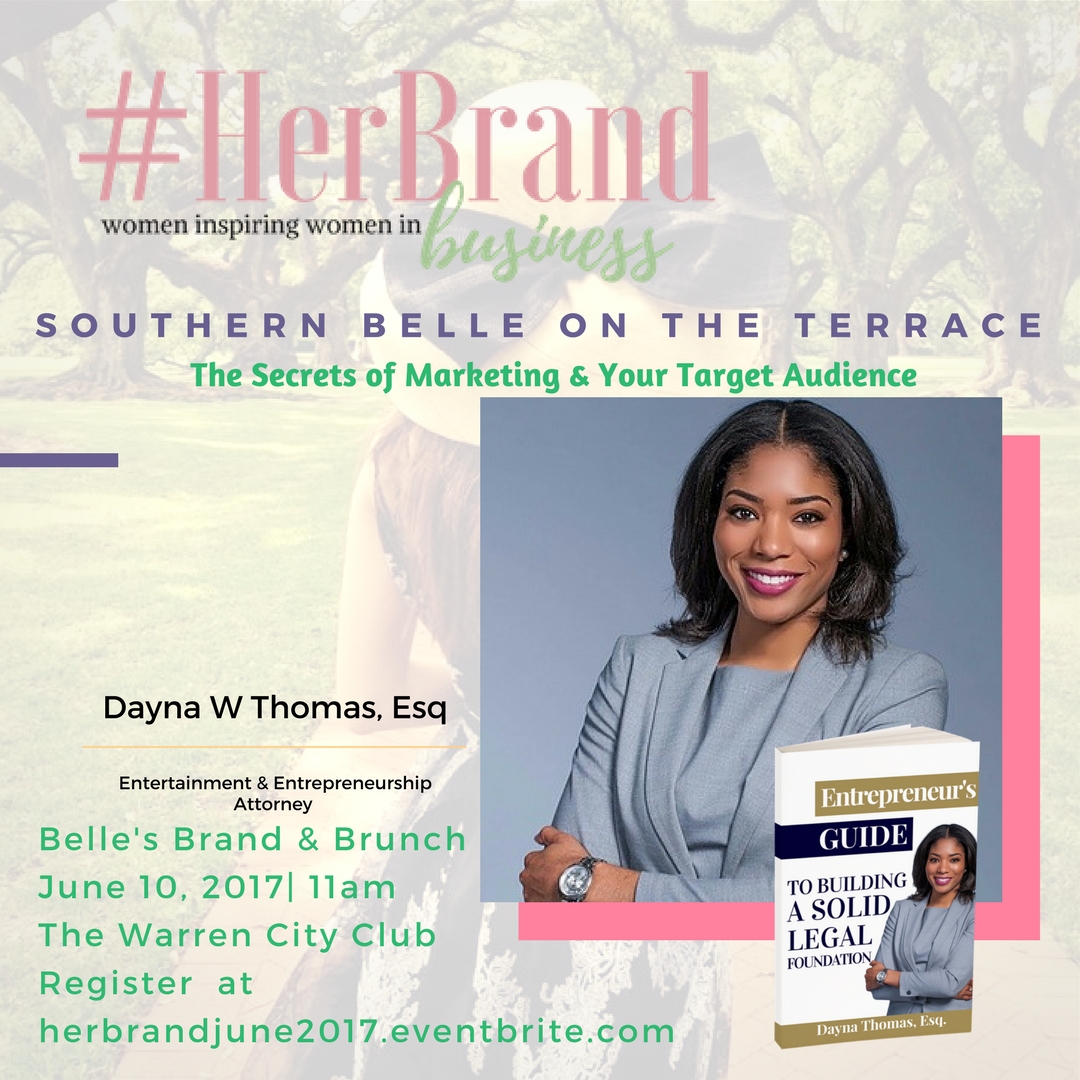 More than 9.4 million firms are owned by women, employing nearly 7.9 million people, and generating $1.5 trillion in sales as of 2015. Women-owned firms (51% or more) account for 31% of all privately held firms and contribute 14% of employment and 12% of revenues. - NAWBO
The Belle's Brand & Brunch
June 10, 2017 11 am - 2 pm