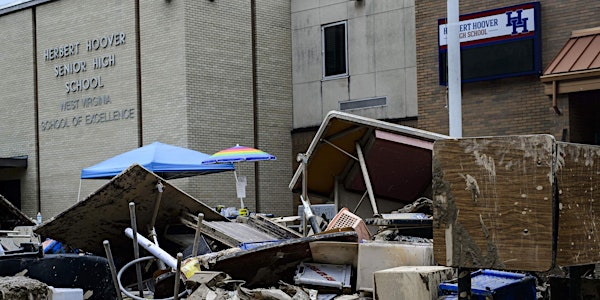 Herbert Hoover High School Fundraiser Featuring Jennifer Garner
Location
University of Charleston - Rotunda
2300 MacCorkle Ave., SE
Charleston, WV
Description

Jennifer Garner, State Senator Corey Palumbo & Herbert Hoover High School Principal Mike Kelley
Cordially invite you to a fundraiser for
Herbert Hoover ?High School
Enjoy light hors d'oeuvres and an open bar as you mingle with Charleston native and renowned actress Jennifer Garner while raising money to support Herbert Hoover High School in Clendenin, WV which was damaged in the recent flooding.
All tickets must be purchased prior to event, NO tickets will be sold at the door.
For sponsorship opportunities and event information, please call 304.343.2800.
Additional donations accepted at the event or online at:
www.savethechildren.org/herberthoover