Herbarium Workshop with Andrea Weeks

Saturday, March 26, 2016 from 1:00 PM to 3:00 PM
Event Details
Making Herbarium Specimens: 
How, Why and What You Can Do To Help
the Digital Atlas of the Virginia Flora 
With Dr. Andrea Weeks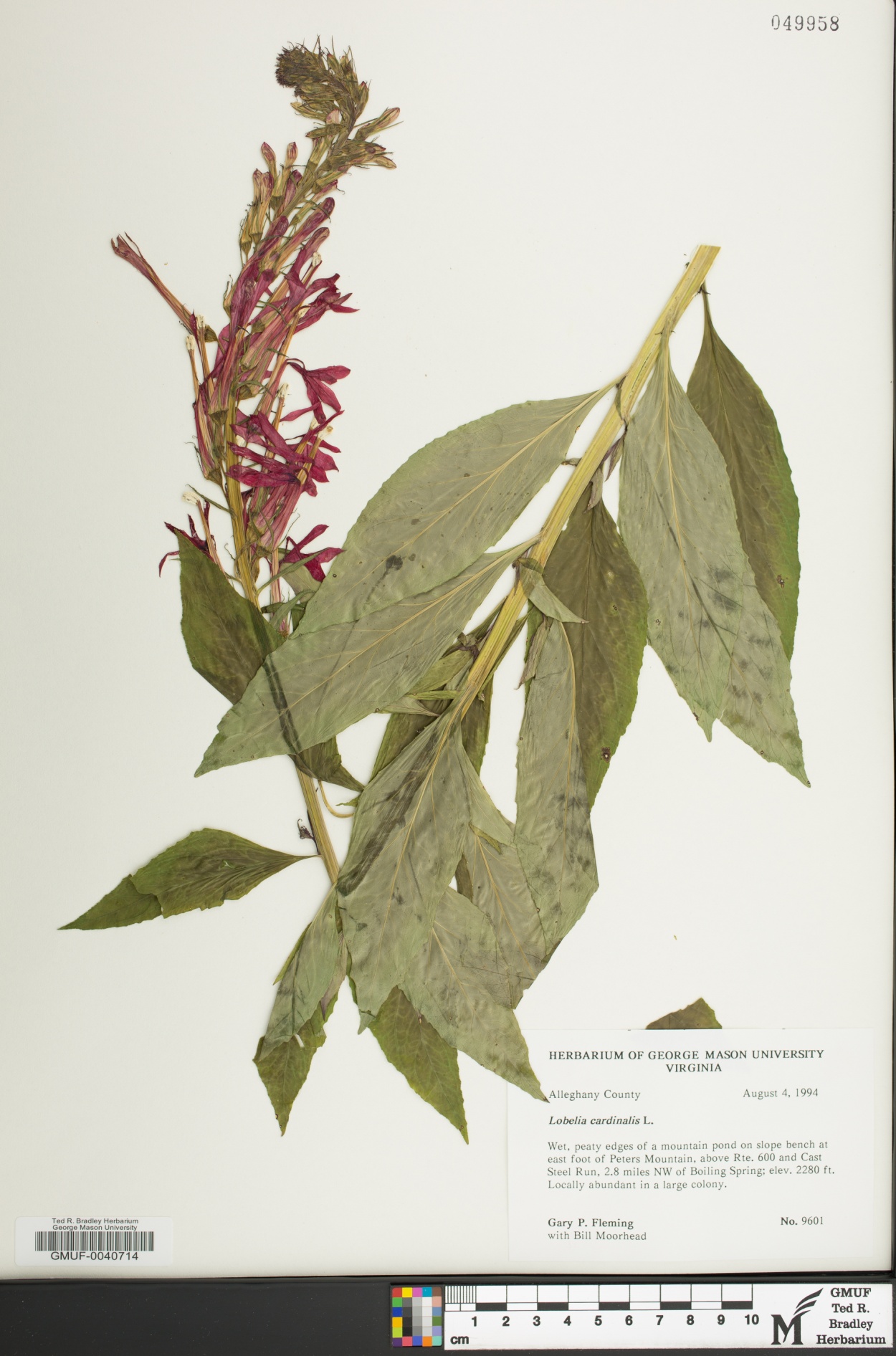 Saturday, March 26, 2016
1:00 pm to 3:00 pm
Ted R. Bradley Herbarium
George Mason University
4400 University Dr.
Fairfax, VA 22030
VNPS programs are free and open to the public, 
but registration for field trips is required due to limited space.
 Making scientific vouchers of native and exotic plants and depositing them in herbaria is important for research and education, now and for the future.  It is also a fun way to learn and share knowledge about plants, and you don't have to be a professional botanist to contribute to this worthy enterprise.  This two-hour workshop will cover the necessary equipment, ethical and legal guidelines, and procedures for creating high-quality herbarium specimens.  Participants will practice each step of the process and learn how to improve the Digital Atlas of the Virginia Flora with targeted collecting.  Begin the 2016 field season with some new skills!
Andrea Weeks is a professor of botany and director of the Ted R. Bradley Herbarium at George Mason University.  She is a member of the Virginia Botanical Associates and president of the Society of Herbarium Curators. 
In between teaching and research, she spends much of her time restoring native vegetation at her home in Loudoun County.
 For questions, please email:  vnps.pot@gmail.com
Virginia Native Plant Society, Potowmack Chapter
PO Box 5311 Arlington, VA 22205
Follow us on
Facebook: www.facebook.com/vnpspot
Twitter: @vnpspot
 __._,_.___
When & Where

Ted R. Bradley Herbarium
George Mason University
4400 University Dr.
Fairfax, VA 22030


Saturday, March 26, 2016 from 1:00 PM to 3:00 PM
Add to my calendar
Organizer
Virginia Native Plant Society, Potowmack Chapter
The Virginia Native Plant Society (VNPS) was founded in 1982 as The Virginia Wildflower Preservation Society. It is a statewide organization with approximately 2000 members supported primarily by dues and contributions. Membership is open to anyone, amateur or professional. Its purpose is to further appreciation and conservation of Virginia's native plants and habitats. Incorporated in Virginia as a not-for-profit, publicly supported organization, it is tax-exempt under the U.S. Internal Revenue Code. The Society's work and activities are carried out by volunteers.
The Society's programs emphasize public education, protection of endangered species, habitat preservation, and encouragement of appropriate landscape use of native plants.
The Potowmack chapter is the largest VNPS chapter, representing over 400 members in the counties of Arlington and Fairfax; cities of Alexandria, Fairfax, and Falls Church.
Herbarium Workshop with Andrea Weeks