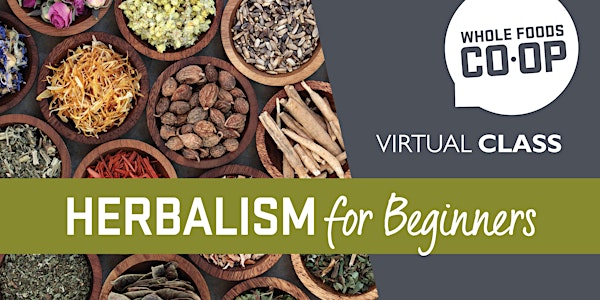 Herbalism for Beginnners - A FREE Virtual Co-op Class
Learn the basics of herbalism for health - THIS CLASS SERIES BEGAN IN NOVEMBER 2021 - recordings of previously held classes available.
About this event
In this nine-week course each class will build on the ones prior. Participants will begin with an introduction to the practice of western herbalism and work our way through learning the basics how to work with herbs in relation to our individual constitutions, how to identify common herbs, and the most fun part- how to make and apply herbal preparations!
For each class we will introduce one common herb and begin to get to know it.
Class 1 – Brief History of Western Herbalism, Practicing ethical herbalism, dos and don'ts
Class 2 - Categories of herbs and how to use them
Class 3 – What are Constitutions and how do we use them to identify herbs to help us
Class 4 – Doctrine of Signatures and how to identify individual herbs
Class 5 - Types of herbal applications and how to make them
Class 6, 7, 8, 9 – specific plants, making different remedies, organoleptic experiences.