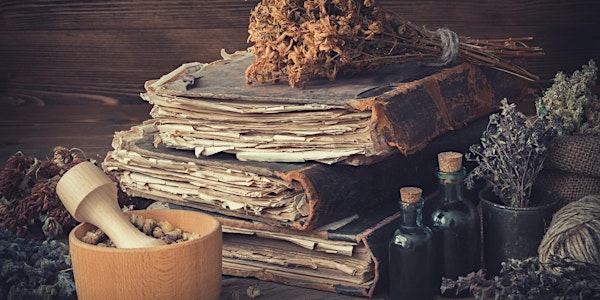 Herbal Sleep Aids Online Class
Description
THIS CLASS IS NOW ONLINE THROUGH ZOOM

Interactive class that will help you learn how to support the body to sleep peacefully.

March 26th, 2020 6:30pm ~ Herbal Sleep Aids
About: In this class, Dani Hoots will go into detail about the different herbs and herbal preparations to help support the sleep cycle. She will also present different habits that everyone can benefit from to help with a good night's rest.

Herbs include, but are not limited to: lavender, mugwort, chamomile, passionflower, valerian, oats, and hops.

Event link: https://www.eventbrite.com/e/90052077187

One class: $35 or all three classes for $85! Check out below for information about the other classes:

March 5th, 2020 ~ Herbal Remedies for Anxiety and Stress
About: Dani Hoots will discuss different herbal nervines that help support the body during stressful times. She will go into detail about the importance of understanding the different types of stress and anxiety and how to know which herb to take to get the maximum benefit. She will also discuss different techniques to help during an anxiety episode when you don't have access to herbs. Herbs include but are not limited to: Lemon balm, damiana, lavender, valerian, catnip, and California poppy.

FB Event: https://www.facebook.com/events/1293577797513660/

April 16th, 2020 6:30pm ~ Herbal Remedies for Digestion
About: In the final class of the series, Dani Hoots will talk about herbs that help digestion from start to finish. She will go into detail of what herbs help support digestion before, during, and after a meal, including bitters, and how important the gut flora is in keeping your body healthy and moving well. Herbs include but are not limited to: fennel, mint, garlic, ginger, senna, burdock, chamomile, gentian, and slippery elm.

FB Event: https://www.facebook.com/events/500293507282038/

About Dani Hoots:
Dani Hoots is a previous SW Herb apprentice and recent Bastyr University graduate. She has a degree in Herbal Science and has recently moved back down to the valley. Her passions include working with people to integrate herbal medicine and nutrition into their daily lives and teaching people to help heal themselves. She is working on her Registered Herbalist certification and is open to herbal consultations with anyone who wants to help support their body with herbs.

Email info@foxcraftapothecary.com to sign up, or sign up using Eventbrite or Facebook!