Herbal Foundations: Sat & Sun, Botany, Plant ID, Wildcrafting, & Med Making
Herbal medicine is the art and science of using medicinal plants. Get your start on a powerful herbal practice!
About this event
Botany, Plant Identification, Wildcrafting & Med Making Workshop
Foundations of Herbalism Season of Spring/Earth
June 5th-6th, 9:45am on Sat, 10 am on Sunday-12 noon, 1-3pm
Please email your questions to: MidAtlanticSchoolofHerbalism@gmail.com
We at MASH believe that budding herbalists should be able to identify plants, particularly medicinal ones, in the wild or on city sidewalks. That is what this weekend is all about.
We'll be 'digging' into botany for herbalists so you can learn to identify plants by their leaves, flowers and stems as well as where they grow. This weekend involves getting out into plant's natural habitats, the woods & fields as well exploring the untamed garden at Smile.
This is the first time in more than a year, that we are offering a hybrid class. For those of you that are interested, we'll be doing a face to face herb walk starting at Smile/ Vital Traditions at 9:45 am. Our herb walk will also be filmed & recorded on Zoom so tune in at 9:45 am as we amble to the park if you can't make it in person. If you plan to come in person, please bring a mask with you to wear.
Saturday June 5, 2021: Herbal Botany and Plant ID: Claudia & Jared
Plant ID in the field, 9:45 am-12 noon: Vital Traditions- Starting at Smile/ Vital Traditions at 9:45 am, we'll walk down to Lake Artemisia in Berwyn Heights to engage in plant ID. Our herb walk will also be filmed & recorded on Zoom so tune in at 9:45 am for a virtual walk if you're not ready to be among people yet. We'll explore practical ways of recognizing medicinal herbs and mushrooms in their native habitat. Be prepared for a gentle walk through nature, so please bring a mask & a hat, wear sturdy shoes, and bring water, a packed lunch, a small collection bag or basket, bug spray and a magnifying glass, if you have one.
Botany for the Herbalist, 1-3 pm, Vital Traditions: In the afternoon, we'll be learning more about plant family characteristics and plant ID techniques including the art of 'keying out' plants as well as ways of recognizing medicinal herbs and mushrooms in the wild. Handouts will be sent out before the class to assist in recognition of plant habitat, structure, distinctive parts (flowers, leaves, stems). We will provide ID books to reference & will have several loupes (magnifying glasses) for you to use. Again, this portion of the class can either be attended in person or via Zoom
Sunday June 6, 2019: Sustainable Harvesting and Medicine Making
Sustainable Harvesting, Medicine Making, Preparation & Storage of Medicinal Plants, 10 am-12 noon, 1-3 pm. (Virtual on Zoom link) Please note that this workshop in virtual, NOT face to face.
In this workshop, you'll look at techniques for harvesting plants in your garden as well as in the wild. Instructions on how to prepare and store medicinal plants so that they retain their active constituents will be covered, including medicine making techniques.
We'll also explore the plants and environments that are currently endangered and where to source information about this important issue. Finally, we'll provide you with a list of reputable sources where you can buy herbs for your own use.
The afternoon will cover the many aspects of medicine making using the plants harvested in this morning class with a focus on tinctures, glycerites and herbal vinegars.
Please email your questions to:
MidAtlanticSchoolofHerbalism@gmail.com
Intrigued by herbs? The herbalists at Mid-Atlantic School of Herbalism (MASH) have a combined experience of using them for more than 100 years! We'd love to share our expertise with you. Come and join our Foundations of Herbalism Certification at MASH at our home at the Smile Herb Shop. This certification course is currently taught online via Zoom in executive format, one (1) weekend (Saturday & Sunday, 10 am-12 pm, 1-3 pm) each month (except August) with a follow –up study group webinar 1 ½ weeks after the weekend classes. Assignments and study between classes are required for certification. Classes are recorded so they can be made up if missed. Each weekend is $199, which includes class recordings, power points, handouts, study material and the follow-up webinar. Enrollment is on a rolling basis so you can join at any time.
The one-year program consisting of 11 months of study, leads to a Foundations of Herbalism Certificate. For those who are interested in clinical practice, students can continue on for a second year of study to gain a Professional Herbalism Certification. This advanced course also consists of 1 weekend a month, over a period of 11 months and concentrates on protocols and a clinical component. If both years are completed with accompanying assignments and case studies, students receive a Certificate of Advanced Therapeutic Herbalism or a Diploma of Clinical Therapeutic Herbalism (depending on clinic choices).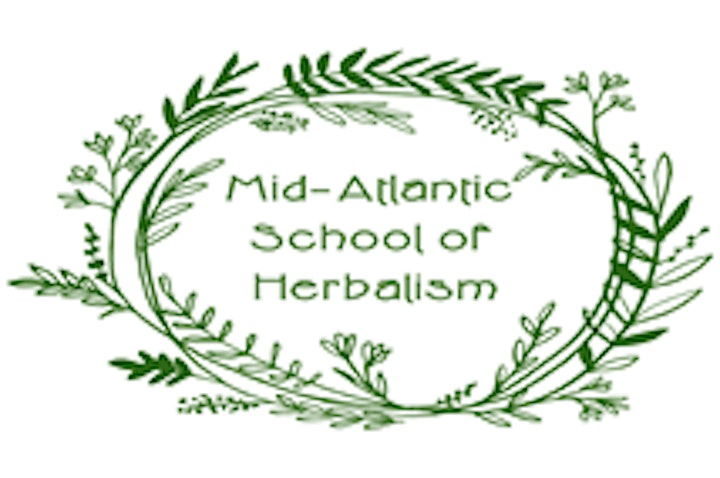 Organizer of Herbal Foundations: Sat & Sun, Botany, Plant ID, Wildcrafting, & Med Making
Smile Herb Shop provides the highest quality & largest variety of herbal products available on the market today. We not only sell herbs but also have ongoing classes on herbs as well as one to one clinical consultations for many ailments.
4908 Berwyn Rd, College Park, MD 20740 - Get Directions - (301) 474-8791