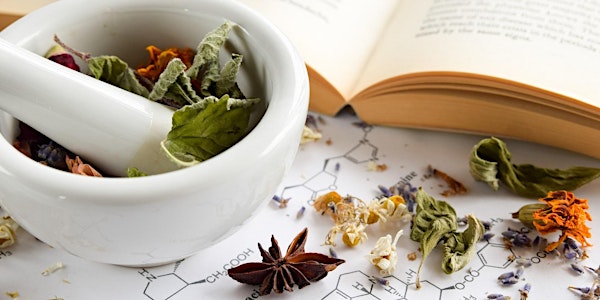 Herbal Foundations: Herbal History, Global Traditions, & Medicine M... 9/4
Herbal medicine is the art and science of using medicinal plants. Get your start on a powerful herbal practice!
About this event
Herbal Medicine Making
September 11th, 10am-3pm
Students can join for the weekend or sign up for a single day.
Please email your questions to: MidAtlanticSchoolofHerbalism@gmail.com
___
This weekend will be taught in person but also live-streamed and recorded in case you can't make it to the Smile Herb Shop.
Sunday, September 11, 10 am-12 pm: Medicine Making: Tinctures and Glycerites from fresh and dried plants
On Sunday morning, we will learn how to make hydro-alcoholic preparations (tinctures and elixirs) and glycerites. We will discuss which solvents are best for using with various plants based on their phytochemistry, understand the benefits and drawbacks to using alcohol and compare the folk and scientific method of making different preparations. We will be focusing on making medicine with herbs that can be used for building your own herbal medicine home kits.
Sunday, September 11, 1-3 pm: Medicine Making: Herbal Vinegars, Powders, Pastes, and Honey
Preserving and extracting active herbal constituents in folk medicine was not traditionally done in a high alcohol base such as vodka. The herbs were preserved by drying, powdering, and preserving in whatever was available including vinegar, honey, wine, beer, cider or mead. These products can be easily made and used to boost health and improve digestion at home or be tailor-made for yourself, friends or family, depending on health needs. Learn to bring herbs into your everyday life with the recipes from this class.
MidAtlanticSchoolofHerbalism@gmail.com
Intrigued by herbs? Come join veteran herbalists, Claudia Joy Wingo, Betsy Miller and DeAnna Nara at the Mid-Atlantic School of Herbalism and explore the many benefits of herbal plant medicine. We herbalists at the Mid-Atlantic School of Herbalism (MASH) have a combined experience of working with plant medicine for more than 80 years and we are passionate about sharing the wonders of herbal medicine with our students.
This certification course is currently taught both in person and online via Zoom in executive format, starting with a weekend of classes in September and then one (1) Saturday a month,10 am-12 pm, 1-3 pm (except August) with a follow-up 1 ½ hour webinar and study group after the weekend classes (on the 2nd Wed evening after the Saturday class at 7-8:30 pm). This includes class recordings, power points, handouts, and study material.
Assignments and study between classes are required for certification. Classes are recorded so they can be made up if missed. The one-year program runs for 11 months and can be joined at any time during the year as classes are taught on a revolving basis. The first weekend plus each monthly Saturday and evening classes must be attended or made up and monthly assignments completed for the Foundations of Herbalism Certificate.
The cost for the 11 month Foundations of Herbalism Certificate: 1st weekend ($199) + $150/month x 10 or $1,699 in total.