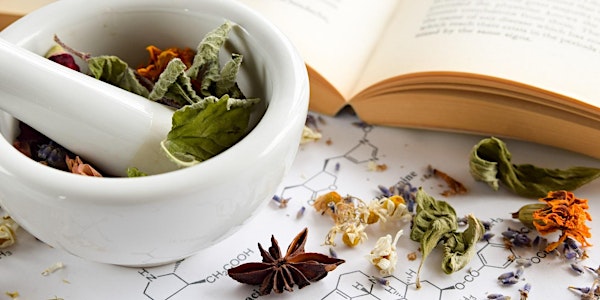 Herbal Foundations: Herbal History, Global Traditions, & Medicine M... 9/3
Herbal medicine is the art and science of using medicinal plants. Get your start on a powerful herbal practice!
About this event
Herbal History, Global Traditions, & Medicine Making
Herbal Foundations Certification Course
September 10th, 10am-3pm
Students can join for the weekend or sign up for a single day.
Please email your questions to: MidAtlanticSchoolofHerbalism@gmail.com
___
This weekend will be taught in person but also live streamed and recorded in case you can't make it to the Smile Herb Shop.
Saturday, Sept. 10th:
10 am-12pm: 'What is Herbalism?'
Join the MASH herbalists online for this weekend as they lead you on an exploration of the many ways to use herbs as food and plant medicine. We will start off the day by talking about the ethnobotany of plants and how they evolved alongside animals and humans, We'll explore the concept of evolutionary herbalism and how it developed into the art of 'western herbalism' we practice here in the US today.
1-3 pm:- Herbal Traditions Around the World
This afternoon's class explores origins of herbalism traditions around the world. We'll look at various philosophies and traditions of plant medicine use including European Vitalism, Traditional Chinese Medicine, Ayurveda & Unani Tibb, the Greek & Roman Galenic-Hippocratic models, African and Shamanistic traditions.
Please email your questions to:
MidAtlanticSchoolofHerbalism@gmail.com
---
Intrigued by herbs? The herbalists at Mid-Atlantic School of Herbalism (MASH) have a combined experience of using them for more than 100 years! We'd love to share our expertise with you. Come and join our Foundations of Herbalism Certification at MASH at our home at the Smile Herb Shop. This certification course is currently taught online via Zoom in executive format, one (1) weekend (Saturday & Sunday, 10 am-12 pm, 1-3 pm) each month (except August) with a follow –up study group webinar 1 ½ weeks after the weekend classes. Assignments and study between classes are required for certification. Classes are recorded so they can be made up if missed. Each weekend is $199, which includes class recordings, power points, handouts, study material and the follow-up webinar. Enrollment is on a rolling basis so you can join at any time.
The one-year program consisting of 11 months of study, leads to a Foundations of Herbalism Certificate.