Description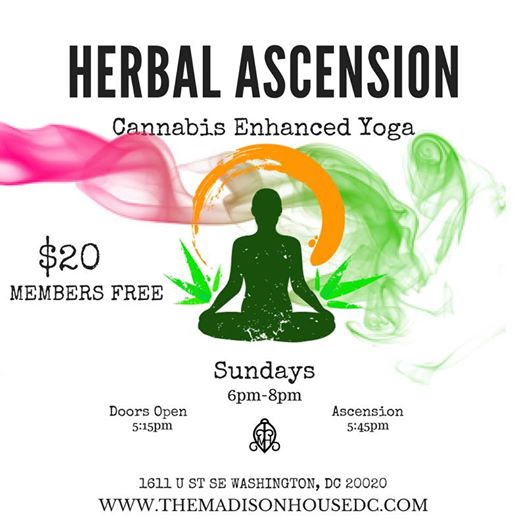 A blocked throat chakra can significantly impact your ability to communicate effectively for fear of ridicule and judgement. A throat chakra blockage can also manifest as the inability to express and realize your truth in the world. When the fifth chakra is open and balanced, you are able to express yourself clearly and honestly in any situation with confidence.
Let's liberate that throat Chakra!
Take a journey through the depths of elevated consciousness with this cannabis enhanced yoga class. Learn techniques that will help raise your vibration and cleanse your body's energy field.
This is the perfect way to identify blockages within the body permitting a positive release of negative emotions.
Each class is designed to focus on one of your seven chakras. The seven chakras are centers within our bodies where energy flows through.
Blocked energy in our seven chakras can often lead to illness, so it's important to understand what each chakra represents and what we can do to keep this energy flowing freely. Please visit our website for a quick summary of the 7 Chakras.
Must be 21 & Older to attend this class. Please arrive on time dressed for the session. No one will be permitted entry after 6:15pm. Please bring herb offering for communal circle with fellow participants. Free infused gift included with entry. Mats are optional