Description
Join Vegan Iron Chef for the freshest Friday night vegan potluck social + veggie swap around!

---
This is an all-ages event starring...

seasonally-inspired vegan potluck dishes
a veggie/herb swap table
a blind herb taste test
surprises TBA
& delicious vegan mingling, galore
*Attendees are asked to bring ONE or TWO things to participate:
A seasonally-inspired VEGAN potluck dish to share, feeding 10-20 small portions. There will be dish name + allergen cards to fill out, too (naturally).
A fresh vegetable or herb to "swap"...pick up something to share from your farmers market trip/garden/produce box/CSA/or even downstairs at People's Food Co-op!
---
>>>>There is a suggested donation of $10-20 per person to help cover costs and raise funds for our 100% volunteer-run, 501(c)(3) nonprofit organization. ♥ However, no one will be turned away for lack of funds. If you can't afford the ticket cost and would still like to join us, we ask that you please bring a dish or fresh offering to share (or foraged fruit or rosemary perhaps?), and RSVP below. ♥

Come meet new friends, try new dishes...and enjoy (or, rediscover) new-to-you veggies!
---
This community event, co-hosted by People's Food Co-Op, is a fundraiser for Vegan Iron Chef, a 100% volunteer run, 501(c)(3) nonprofit organization, founded 2010 in Portland, OR. Our mission is to celebrate creative + cruelty-free culinary achievements, bring attention to food justice issues, and unite the ever-expanding vegan community through events and programming, including our podcast series, "Mystery Ingredient".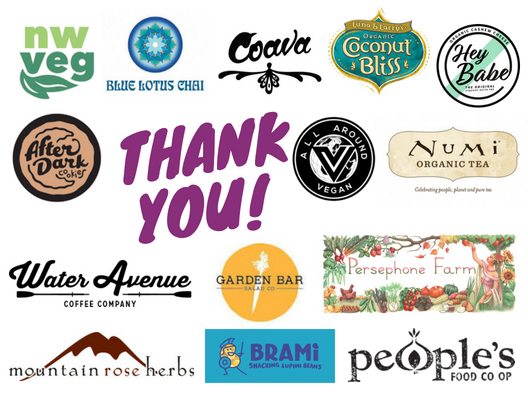 Thanks to our supporters, attendees and volunteers for making this happen!

---