Description
SATURDAY, MAY 6
Choose from Morning or Afternoon Sessions

Join Master Herbalists Dave Hawkins and his guest, Dean Morris, for a pleasant afternoon outdoors among the native healing plants of our region. Walk around Cedar Lane Farm while Dave and Dean identify medicinal and culinary plants and discuss their uses. Come prepared for walking and light exercise. This event will be conducted rain or shine.

This is a FREE EVENT, but registration is limited to 30 people per group to allow for the best possible learning experience. Click on the SELECT A TIME button in the upper right corner of this page to select a session:
10 AM - NOON
OR
1 PM - 3 PM
Each tour begins at the Cedar Lane Warehouse at the bottom of the hill. Parking is beside the road in the grassy area just outside the gate.
DIRECTIONS
From Route 50 East or West, turn onto Dutch Ridge Road, drive about 1 mile and look for the signs.
From Route 47 (Staunton Turnpike) East or West, turn onto Dutch Ridge Road, drive about 2 miles and look for the signs
Scroll down for address and area map.
About Dean Morris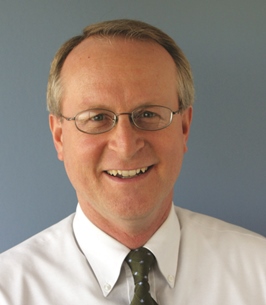 As a fifth-generation herbalist, Dean Morris grew up on herbs and has diverse experience in organic horticulture, the natural foods industry and healthcare. Taught by his father to grow lady slipper orchids and other herbs, Dean went on to farm 165 acres of organic herbs in the 80's. While attending Brigham Young University in pre-professional nutrition, he worked for a nationally distributed dietary supplement manufacturer. After college, he served as dean of admissions, author, editor and teacher for John R. Christopher's School of Natural Healing.
In 1997, Dean was invited to help form a multi-disciplinary alternative medicine team and was granted full practicing privileges as an herbalist at the Columbia hospital Miami Heart Institute in Miami Beach, Florida. From there, he was recruited by Nature's Way to be their senior educator, formulator, director of new products, and director of technical services. In 2009, Dean resumed fulltime directorship of Nebo Health, a consultancy for the dietary supplement industry. As an independent consultant, he enjoys sharing the benefits of the many products he helped launch in the eleven years he worked for Nature's Way.
Dean most enjoys the herb walk presentations he feels fortunate to provide throughout the world. He and his wife Lorinne are raising a sixth generation of herbalists in the foothills of the Wasatch mountains in Utah.
About Dave Hawkins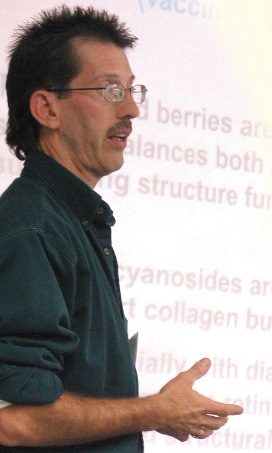 David Hawkins, aka the "Herb Doc,"is the owner of Mother Earth Foods, West Virginia's leading provider of living whole foods and natural herbal and vitamin supplements.
In addition to his retail business, he maintains his busy Herb Doc consulting practice. He is often a featured speaker and teacher throughout West Virginia and Ohio, having taught courses at both West Virginia University's Integrative Medicine Program and Marshall University.
Dave began his studies into natural healing in the early seventies. He was very curious about body systems and how to prevent disease processes. Exploring the eastern approach to wellness, he practiced yoga for many years. He became a strict vegetarian and experimented with numerous diet plans including fasting and macrobiotics. He investigated the energetics of different foods based on traditional (Ayurveda, Chinese, Native American Indian) systems from around the world.
Dave is a past president of the West Virginia Herb Association. He has been a practicing herbalist for 40 years, and developed his own line of products named Earthworks.
You can catch Dave every Wednesday morning on WVNT 1230 AM on his live radio talk show, Highway to Health. He also conducts the Healthy Living Series, a local program promoting holistic health and wellness concepts.
Dave is a West Virginia native and lives close to Parkersburg, on Cedar Lane Farm.