Description
Join Scotland-based author and chef Sumayya Usmani as she prepares us all a feast inspired by the flavors and classic dishes of her childhood in Pakistan. We continue to return to her cookbooks Mountain Berries & Desert Spice and Summers Under the Tamarind Tree for inspiration ourselves.



Menu
Chitrali Mishi/ Northern Pakistani dish with black cumin spiced black-eyed peas topped with herbed creme fraiche

Sindhi Karri/ Southern Pakistani warming turmeric stew with seasonal vegetables + chickpea flour dumplings, basmati rice + beetroot kachumber salad


Pakistani Lamb Biryani/ whole garam masala lamb curry layered with rice infused with saffron, mint + rosewater infused rice
Aubergine Borani/ spiced tomatoes, aubergine + garlic yogurt layered dish


Mughlai Shahi Tukra/ saffron, cardamom + rose warm bread pudding


*Please arrive promptly at 7p.
Beer and wine will be for sale on premises.
Signed copies of Sumayya's books will be available for purchase at the shop.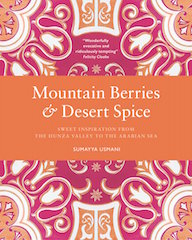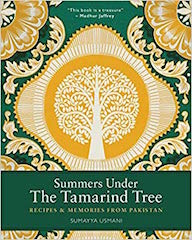 from SUMAYYA USMANI:
I am an internationally published food writer and culinary teacher based in Glasgow, Scotland, specializing in the cuisine of Pakistan, where I was born and raised.
Pakistani cuisine is a marriage of flavors influenced by invasions and migration. Rich with Persian, Arab, Mongol, Mughal, Indian and local regional flavors, Pakistani cuisine is truly unique. My mission is to teach people the distinct flavors of my homeland through my writing and teaching.
My food writing is structured around the food, culture, and traditions of Pakistan, with contemporary and traditional influences. The recipes posts on My Tamarind Kitchen are nostalgic and reminiscent of my food memories while dispelling the misconceptions of my homeland through sharing of my culinary heritage and a happy childhood centered around, cooking, feeding and eating with the women of my family.