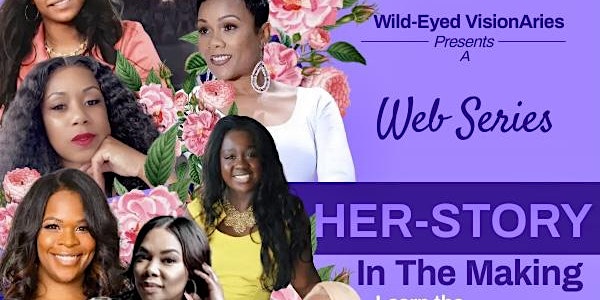 Her-Story In the Making Virtual Premiere Party
Her-Story in the Making -Web-Series Launch Event -Virtual Premiere Party! Ladies, bring you favorite wine and positive vibes!
By Tephanie Delaney Wild-Eyed VisionAries
Date and time
Thursday, March 31, 2022 · 5 - 7:30pm PDT
About this event
"Her-Story in the Making" A Web-Series is the journeys of powerhouse women that's building, built and/or rebuilt their empires. The series is to designed to promote hope in women giving up! Often, people see the outcome, but have no idea of the challenges we had to overcome!
Produced by Tephanie Delaney, the webisodes will include the stories of:
Monique Jackson-Celebrity publicist, brand marketing strategist, tv show creator, executive producer, author and transformational speaker with over 20 years of experience.
Nancy Korsah- CEO & Founder of Black Business Enterprises, The Black Business Ball, TMG and speaker
Alysha Price-The CEO & Founder of both The Price Dynamic and Dynamic Family Solutions 501(c)3 which supports young black parents to co-parent effectively and creator of The DOPE TRIBE
Jacqueline Rambin- Founder of The Prestigious Professional, collaborative career Coach that specializes in cultural competence and justice.
Feva Daniels-Entrepreneur, licensed cosmetology instructor, Master Hair Stylist, and the Founder of the Hair Relics brand and Jumpstart CEO.
Briana McCall Cress-Owner of Gorgeous Looks Salon, Resilience Haircare & Landowner of Earth's Sacred Grounds
Autumn Rae-Miss Black California USA 2022, independent songwriter, singer and mental health advocate
Ponchitta SashaWoo-Founder of Ponch Cosmetics, Beauty Enthusiast and creator of The Ponch Line Podcast
The series premiere will kickoff March 31, 2022 on YouTube. The webisodes will stream daily over 8-10 days.
Join us for Virtual Premiere Party!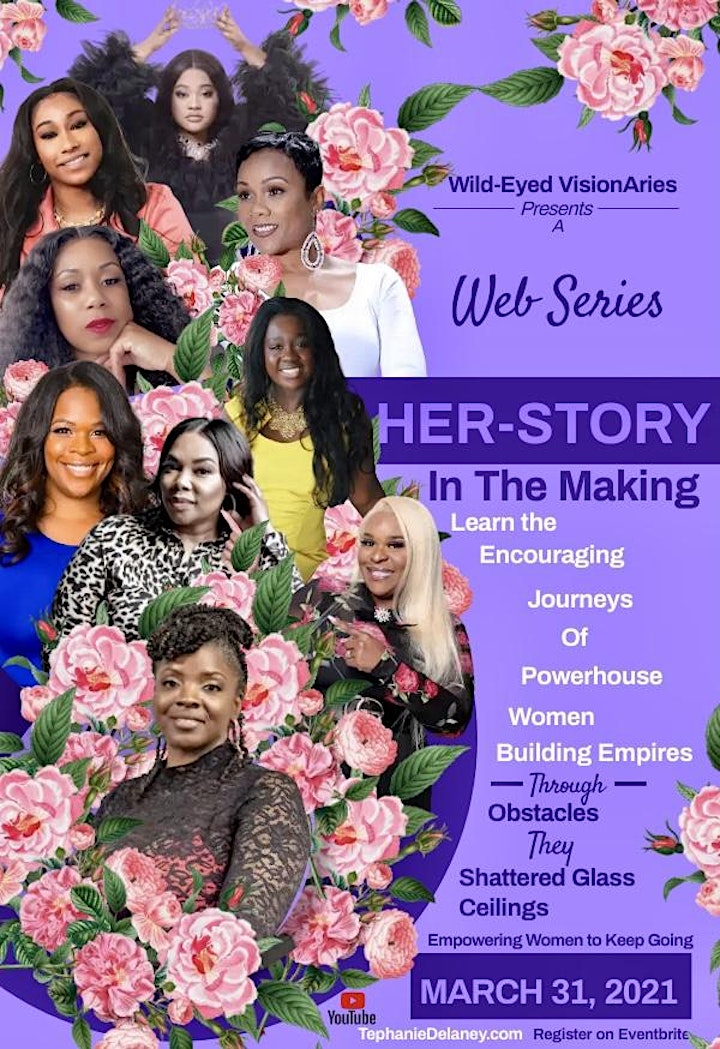 About the organizer
A widely recognized visionary, Ms. Delaney have been producing spaces of opportunity and empowerment since age 19. With hundreds of events to her credits, these include trade shows, scholarship pageants, galas, summits, concerts, stage plays, conventions and more. She co-founded the Twin Cities Natural Hair & Beauty Expo, and is the driving force behind several ventures. She sequentially leverages her experience and passion in her private practice, Wild-Eyed VisionAries Consulting & Media Group, where she cultivates client's business ideas and provides digital asset management and media relations services.