HER Secrets to Business Success, HER Way!

Thursday, August 21, 2014 from 4:00 PM to 6:00 PM (PDT)
Event Details
I'm pleased to invite you to very special event, exclusively for women entrepreneurs.
HER Secrets to Business Success, HER Way!
Presented by:
Jos Hanan & Vera Fishman
In this highly impactful, highly practical, and highly interactive training, we are focused on helping women entrepreneurs play to their strengths, avoid costly business mistakes, learn from each other, and achieve their business dreams quicker."
--Jos Hanan, Promote Her Business

Specifically, you will take-away:
** What High Performing Women Attribute to Their Success
** What Sex has got to do with Networking
** How to Radiate Confidence (Even when you don't feel it!)
** The Secrets to Getting Rave Reviews from Business Presentations
** The Top 5 Most Costly Mistakes that Women Make!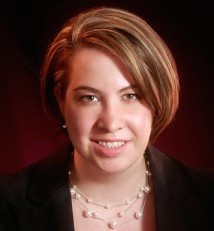 Josephine Hanan, affectionately known as "Jos," is sharing her vision with others and making it a reality. She's determined to align successful women entrepreneurs — who have overcome great struggles to reach a level of success beyond those first 5 uncertain years — with women who are starting out in their business and wanting to jump the learning curve and get bigger and better results. Read more about Jos.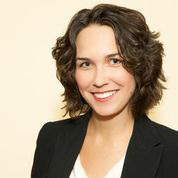 Vera Fishman is a Certified Professional Coach, specializing in Life & Confidence Coaching. Vera helps her clients achieve new levels of professional and personal success by discovering their authentic confidence, grounded in self-knowledge and self-appreciation. After all, research shows that confidence is as closely associated with success as competence is! Read more about Vera.


Hosted by: Mardin Amiri, Regus
Refreshments and light snacks will be served.

We look forward to seeing you at the event!
Your organizer,
Roberto

When & Where

Regus
2033 Gateway Pl
(6th Floor)
San Jose, CA 95110


Thursday, August 21, 2014 from 4:00 PM to 6:00 PM (PDT)
Add to my calendar
Organizer
Roberto R Hernandez
Marketing professional, musician, and wino... I'm connected to the worlds of digital marketing, referral leads groups and wireless technology. My events are not just a networking opportunity; they're an attempt to give a little to the communities I serve and love.
See me play! www.robonzo.com
Connect w/me on LinkedIn
HER Secrets to Business Success, HER Way!