Description
Join us and other young, conservative women at the RNC Convention in Tampa, Florida.
Special Guest: Governor Nikki Haley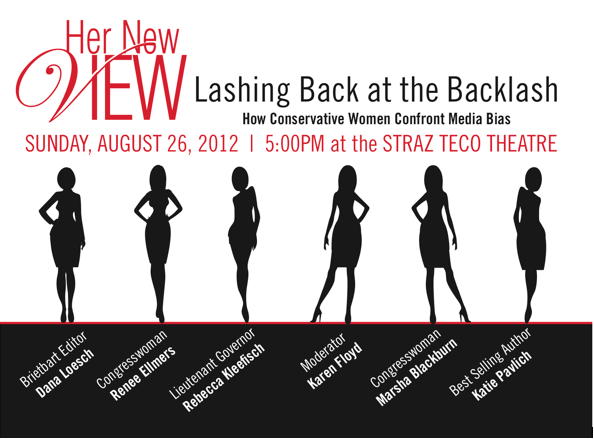 The panelists will share personal stories of media backlash and how they fought against it.
1010 North MacInnes Place | Tampa, FL 33602
The
star-studded panel will be held at the beautiful
Straz Performing Arts
Center's Teco Theatre in Tampa
on Sunday, August 26, 2012 from 4:00-6:30
p.m.
Pre-Reception begins at 4:00.
Seats are first come first serve