Description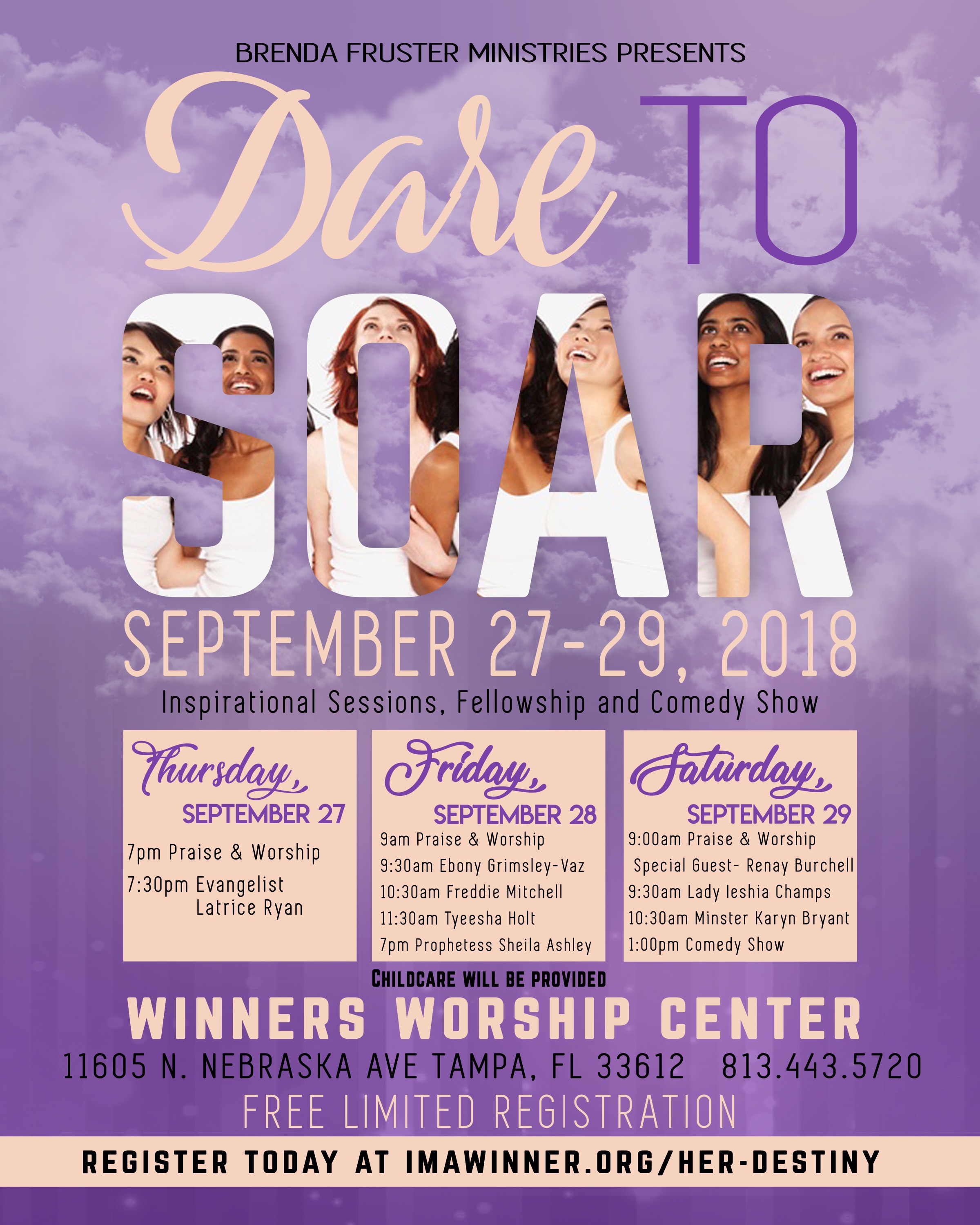 This event is for all of the women who have been told they couldn't make it or it was foolish to attempt their dreams. This event is for those who want to encourage their fellow sisters in Christ to Soar and for those who are looking to learn how they can learn about their destiny.
This event is free and attended by women from across the U.S. Will you dare to soar with us into your destiny?
Limited seating. Register today!
Full Schedule
Thursday, September 27th
7:00 pm Evangelist Latrice Ryan
Friday, September 28th
9:00 am Praise and Worship
9:30 Ebony Grimsley-Vaz Business Matters
10:30 Freddie Mitchell Eliminating Wealth Deserts
11:30 Tyeesha Holt Nothing Gay About Being Gay
7:00 pm Prophetess Sheila Ashley
Saturday, September 29th
9:00 am Renay Burchell
9:30 Ieshia Champs
10:30 Minister Karyn Bryant
1:00 pm Comedy Show with Comedian Redeem