Manao Radio presents boogie & blues piano phenom Henri Herbert with special guest John Cruz at The Altitude Deck- an open-air, rooftop venue
About this event
"Like Jools Holland possessed by Jerry Lee Lewis and The Devil Himself" – Jon Aizlewood, London Evening Standard
"His bar-room boogie piano manages to be, variously, celebratory, rolling, turbulent, manic and even - delicate and moving." -Jude Clarke, BBC Music
"Very few pianists on the planet can put as much sheer emotion or adrenaline-fueled virtuosity into their performances." -Matt Frost, The Blues Magazine
DETAILS
Doors: 5:30pm
Show: 6:30pm
Sunset: 7:00pm
Pau: 8:00pm
BYO Food, Beer & Wine ($10 corkage fee*). Seats and tables provided.
Produced by the Hallowbaloo Music & Arts Festival (Hawaii Halloween, LLC).
CONCERT PREVIEW
Henri Herbert makes his Maui debut Saturday, August 7 with a one-night-only, solo piano concert at The Altitude Deck - an open-air, rooftop venue with spectacular ocean and sunset views in Kihei across from Maui Brewing Company.
With over 100 million video views, Henri Herbert is one of the most sought after boogie and blues piano players in the world. In concert, Henri makes clear that this rollicking sound remains as electrifying today as it did 100 years ago when boogie and blues began its takeover of barrooms and juke joints across America.
Hawaiian music legend, John Cruz, will join Henri for select songs on vocals and electric guitar showcasing Cruz's vast blues knowledge, affinity and prowess.
This concert is Henri's only Maui performance.
*$10 corkage fee per six-pack and wine bottle (e.g. 3 beers - $10; 6 beers - $10; 12 beers - $20; 1 bottle of wine - $10). Beer and wine only (hard spirits prohibited). Limited to 6 beers or one bottle of wine per person.
A portion of each ticket sold will be donated to Mana'o Radio, Maui's non-commercial broadcaster sharing inspiring music and building community at 91.7 FM and manaoradio.com.
SAFETY PROTOCOLS
This is a safe, socially-distanced event. Masks required at all times when not seated. Minimum 5' separation between all groups. Group sizes limited to no more than 8 people.
All attendees and staff to receive a temperature check upon arrival. Any person who refuses a temperature check or with a temperature greater than 100.4 degrees will not be permitted entry and will receive a full refund.
All attendees are required to provide first name, last name and a contact phone number.
The above protocols are required under current Maui County rules.
HENRI HERBERT VIDEO
"Gettin On Down"
50+ Million Views
ABOUT HENRI HERBERT
UK national and current Austin, TX resident, Henri Herbert performs a visceral, timeless show of original songs and classic covers featuring piano and vocals inspired by the great American boogie and blues pianists of the 20th century. Regularly touring Europe and America and recording a series of boogie and blues piano albums including his standout "Boogie Woogie Piano" record, the former stevedore and boxer is not only keeping this unique form of American music alive and well, but also advancing it forward.
Henri first found the spotlight as a member of the mega-popular UK band, The Jim Jones Revue, playing big, aggressive Detroit-influenced rock at many of the largest festivals on the planet (Glastonbury, Rock en Seine, etc.) and making a memorable appearance on Late Night with David Letterman. Since the disbandment of the group, Henri has focused on his solo career, as well as occasional tours with his rockabilly trio, "Henri Herbert and The Fury," whose sound and energy are well captured on the trio's pedal-to-the-metal concert album "Live at Gypsy Hotel."
Henri has appeared on recordings by Nas (the rapper) and Isabella Summers (Florence and The Machine) and performed at the Jerry Lee Lewis family home / museum upon receiving an invitation from the Lewis family with the video of this set garnering over 25,000 views within the first two hours of its release.
Henri is a Roland Pianos and Blackstar Amplification artist.
ABOUT THE ALTITUDE DECK
The Altitude Deck is an open-air, music and special event venue located on the rooftop of the Kihei Charter School across from Maui Brewing Company. With expansive views of Maalaea Bay, Lanai, the west Maui mountains and gorgeous Maui sunsets, The Altitude Deck offers concertgoers and special event attendees a truly memorable experience. South Maui Learning Ohana operates the venue seeking to support artists, build community and raise funds for its non-profit programs. The venue welcomes concerts and weddings as well as business and community events.
More information available at: altitudedeck.com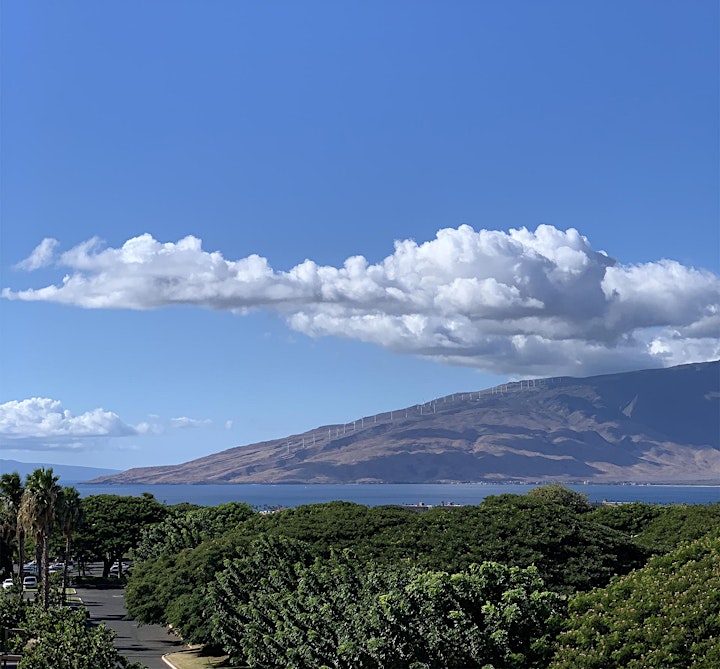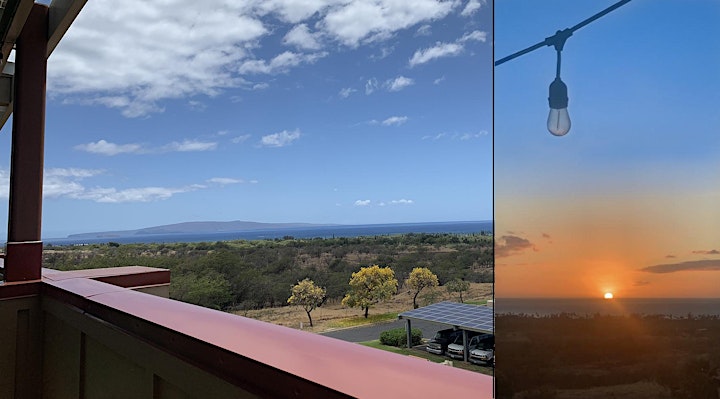 Organizer of Henri Herbert - Boogie & Blues Piano Concert with special guest John Cruz