Description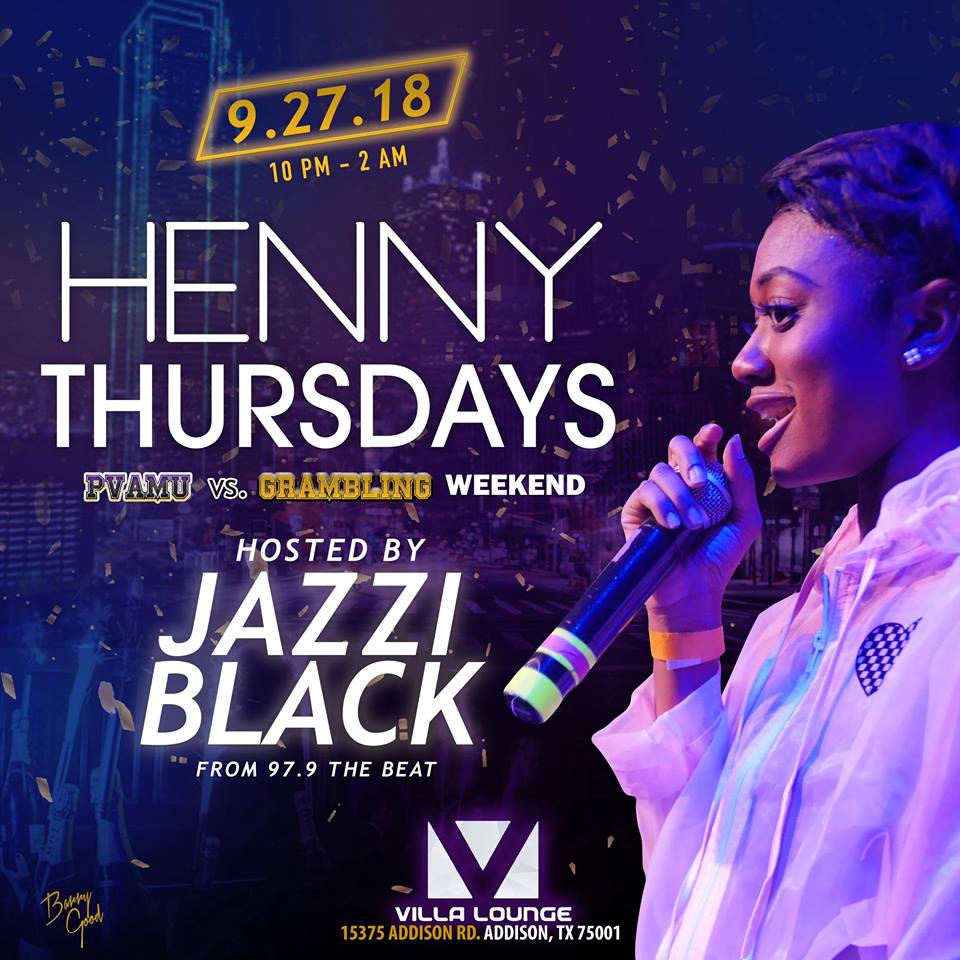 **EACH AND EVERY THURSDAY NIGHT**
#HennyThursdays at Villa Lounge Grill Presents: GRAMvsPV official Welcome to Dallas Party Hosted by PV Nation & 97.9 the beats Vedloca in the Morning show co host own JAZZI BLACK!!
Its the #1 Thursday night Party Destination in DFW!

Absolutely NO COVER till 11:00 w/RSVP
3.00 Drink Special & 50Cent Wings TILL 11!
Free Sections for Grambling or PV Alumni of Parties of 5 or more
FREE BIRTHDAY SECTIONS FOR ALL SEPTEMBER BABIES!! (Biggest Party will receive a FREE LIQUOR BOTTLE)
Section Plus Bottle service starting at 175.00
Hookah Specials ALL NIGHT
FREE PARKING!
Sounds By DJ Flip ARI The Dj & DJ Dreski
For Birthday/Table/Bottle Reservations call or Text 214-783-9923 For Other Premier Promotions Events visit us at https://linktr.ee/gdavis4632
#ISSAKICKBACK on a Thursday Night!