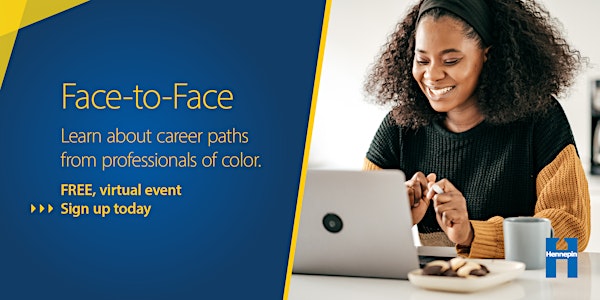 Hennepin County Face-to-Face
The Face-to-Face event provides opportunities for high school students of color to connect with county professionals from local government.
About this event
Face-to-Face connects students with professionals of color to expand their career horizons and build a more equitable future through internships, summer jobs, career counseling, training programs and more.
Hennepin County staff are solving interesting and important problems for our community, and you could, too!
What to expect
Perspectives and experiences from county professionals
Internship and job resources
Career preparation workshop
Q&A
This event is brought to you by the Hennepin County Diversity, Equity, and Inclusion Department.