HempBuild Information Day on Ecological Sustainable Construction Systems.
About this Event
Welcome to our HempBuild information day for industry professionals.
It is our pleasure to introduce a range of innovative hemp-based sustainable construction systems, revolutionizing the approach we take to sustainable buildings across the UK and Irish building sector.
Our talks and case studies focus on informing key players in the market about the production, characteristics and applications of our range of sustainable solutions. Our speakers will be giving a clear picture of the many benefits hemp has to offer including the many environmental challenges/questions facing our architects and designers when considering new buildings, and upgrade of existing buildings.
HEMPFLAX
Our partners from Hempflax are world leaders in processing and manufacturing industrial hemp. Gertjain Bruins (Hempflax Business Line Manager) will speak in collaboration with Andre Laanstra (Engineer and Bachelor of Build Environment). This talk will explore hemp production and applications as well as highlighting key advantages of building with hemp, including the advantages of using hemp in OSM prefabrication for sustainable, rapid builds.
ISO HEMP
Our partners from ISO Hemp are the largest producers of hemp blocks in Europe, producing over 1 million blocks last year. Dirk van Impe (Iso Hemp Area Sales Manager ) will present the many applications from ISO Hemp.
ISO Hemp systems offer a wide spectrum of solutions to designers ranging from upgrades to existing structures, as well as new buildings with many structural options available to the client.
The use of Hempcrete is growing fast across Europe and answering many key questions in sustainable design.
Patrick Daly (Case Studies)
Our final speaker is Patrick Daly. Native of Ireland, Patrick is a leading academic, consultant, and researcher in the field of sustainability in the built environment. He lectures on Building Performance (Energy Efficiency in Design) and Architectural Technology. Patrick will present two case studies (U-value and DEAP) looking at how thermal upgrades using Iso Hemp hemp-lime blocks and Hempflax Plus hemp fibre perform in uninstalled Irish construction and dwellings. The results from this study offers much needed data on the benefits of using hemp for more sustainable upgrades.
Our event takes place on August 20th 2019 in the Kells Enterprise and Technology Centre.
Start time 9am - finish time 1pm
Refreshments and hot lunch provided.
Ronan Mc Dermott -Director of HempBuild Sustainable Products Ltd
Info@hempbuild.ie
Www.hempbuild.ie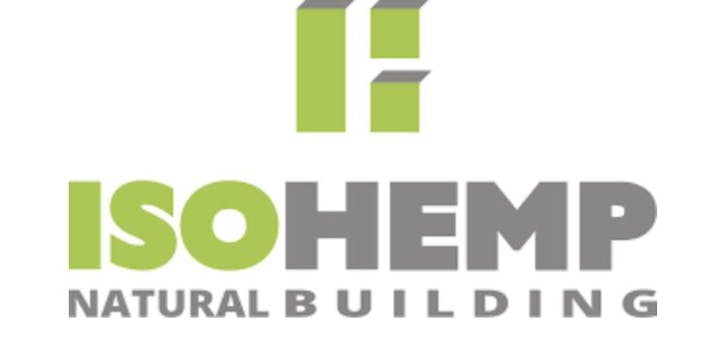 This Event is hosted by HempBuild Sustainable Products Ltd in Partnership with Meath Enterprise supported by Kells Tech Hub.