Description
Six (6) Certified Hours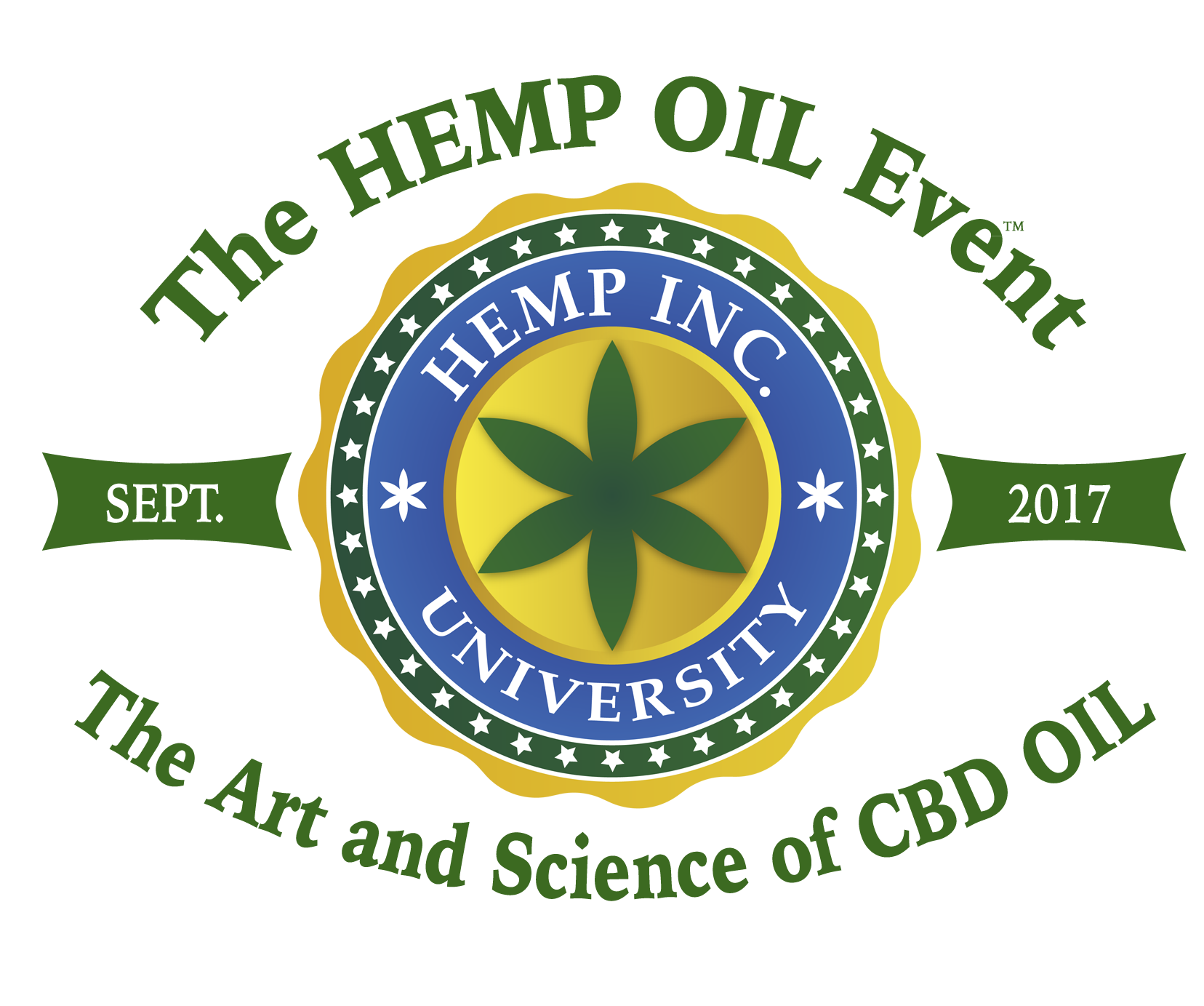 EARLY BIRD DISCOUNT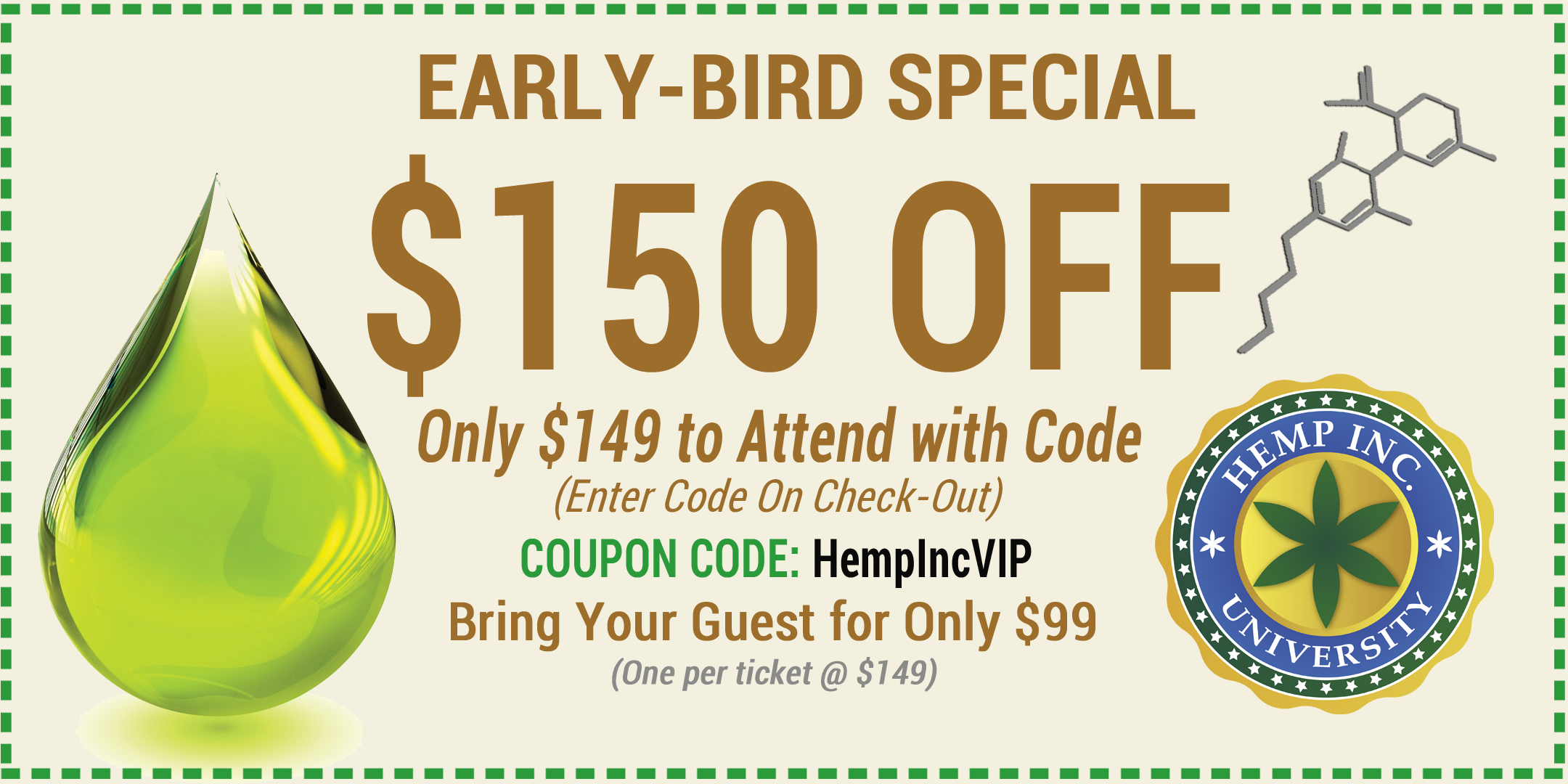 VIP GUEST TICKET ONLY $99
With the purchase of one EARLY-BIRD discounted ticket at $149, you can purchase one VIP Guest ticket at $99. (Scroll-down on the ticket order page to add guest)
NOTE: When you click the GREEN ticket bar (Upper Right) a pop-up window appears, then look for the "Enter Promotional Code" link in the upper right. Click and then enter... HEMPINCVIP code.

Next: If you want to add a Guest ticket at $99, scroll down on the ticket order page to add the Guest ticket.
---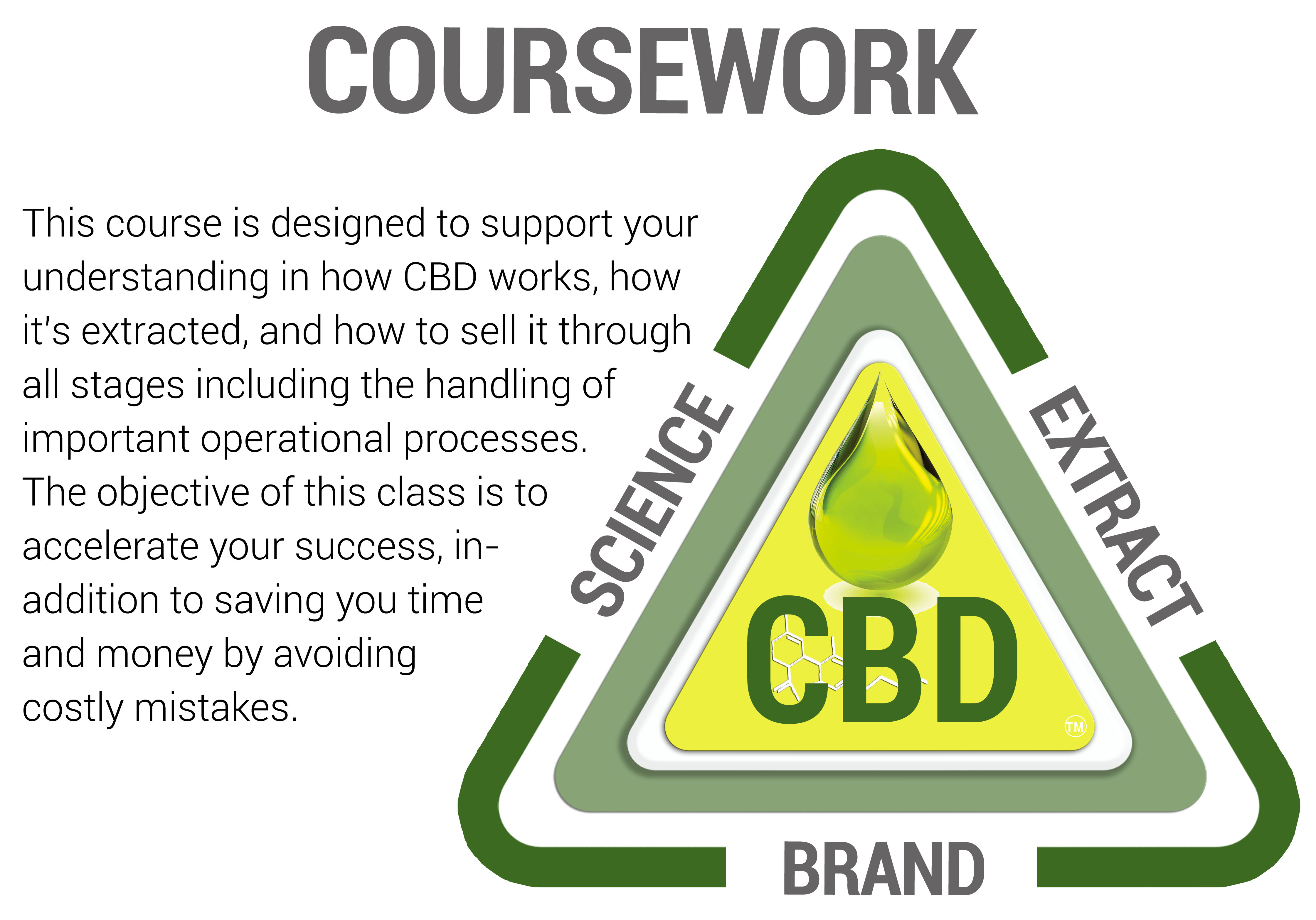 POD Training Sessions #1.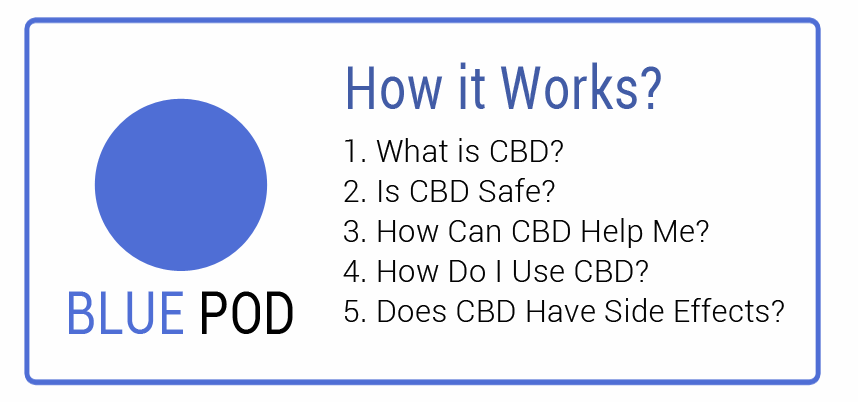 Learn how the discovery of cannabinoids has ear marked one of the most fascinating health discoveries in scientific medicine.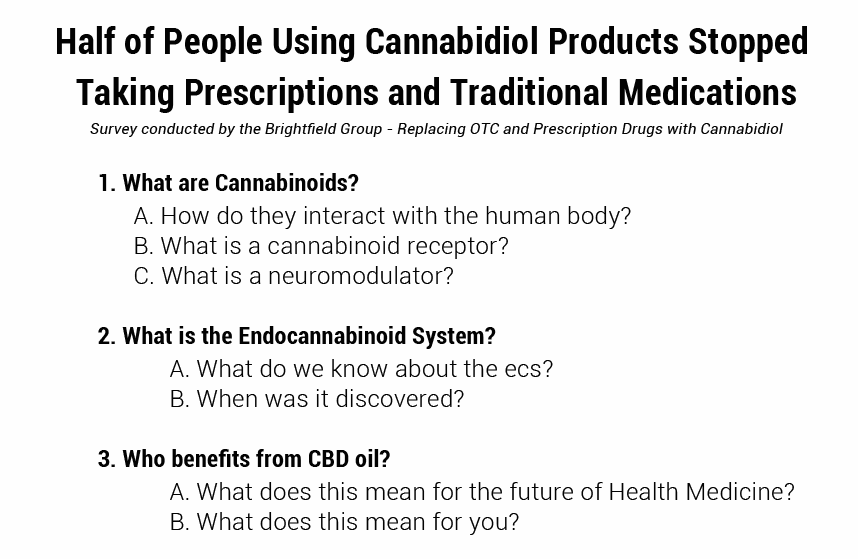 You will learn what cannabinoids are and how they are linked to the human body. This first POD will teach you how to safely use CBD oil, the benefits and side effects of using CBD, and the opportunity CBD products offer to those who need pain relief and treatment.
CBD oil can help individuals with more diverse ailments than any other medicine offered by health professionals and has brought significant relief to countless adults and children all over the world. See, your body has a system designed just for cannabinoids that you are going to learn all about. Research findings have concluded that this system regulates many bodily functions and even assists the brain with neurogenesis (brain cell production). Just check out the numerous benefits shown below in this cannabinoid wheel.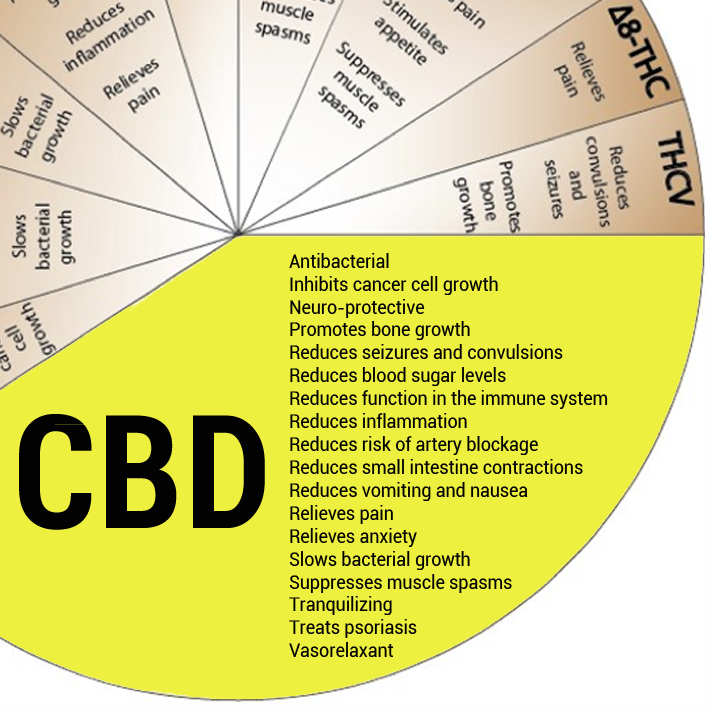 Dr. David Allen, a retired cardiac surgeon and member of the International Cannabinoid Research Society (ICRS), states:
"The discovery of the endocannabinoid system (ECS) is the single most important medical scientific discovery and will save more lives than the discovery and application of sterile surgical technique."
You will leave with a better understanding of what CBD is, the various forms or methods of ingestion, and how it can help you achieve your Health & Wellness goals quicker and safer than more traditional methods.
SINGLE DAY
Single day conference brings you up to speed on all business and scientific aspects of Industrial Hemp CBD cannabinoids and once again gather our faculty of experts to share with you the latest reliable news and trends shaping the revolutionary CBD market.
What would encourage a heart surgeon to make such a claim? Come to the HEMP OIL EVENT - The Art and Science of CBD OIL – How It Works - How It's Extracted - How to Sell It and learn why the Hemp plant is so amazing! Here is what we will learn in the second POD.
---
POD Training Sessions #2.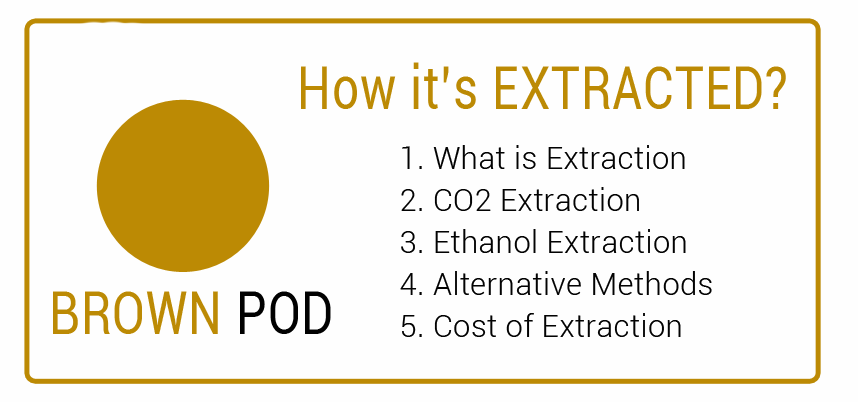 Learn the Pros and Cons of various high-tech extraction methods, including a DIY home extracting method anyone can do.

This session will discuss how cannabinoids are extracted from hemp, the different methods of extraction and the cost and pricing of extraction equipment. The process of extraction draws the cannabinoids, terpenes, and flavonoids out of the plant material and into concentrated hemp oil. The potency of CBD in your starting plant material will affect the concentration of CBD in your product. Hemp Inc University will help you find which extraction method is most suitable to your needs whether you are developing a product line or safely extracting for yourself.
You will hear from our keynote speakers on various methods of CBD extraction that can be done once you have harvested your crop. In addition to learning about how the extraction process works, you will be given a personal tour of the industrial CO2 extractor so you can see what a large extractor looks like and find out the advantages of supercritical extraction.
Speakers from NuAxon Bioscience will be discussing the advantages and disadvantages of extraction processes they have used in the past, and what methods yield the best results. With so many ways to extract and each having their own characteristics, this could help guide you toward the product, and eventually brand you are seeking.
---
POD Training Sessions #3.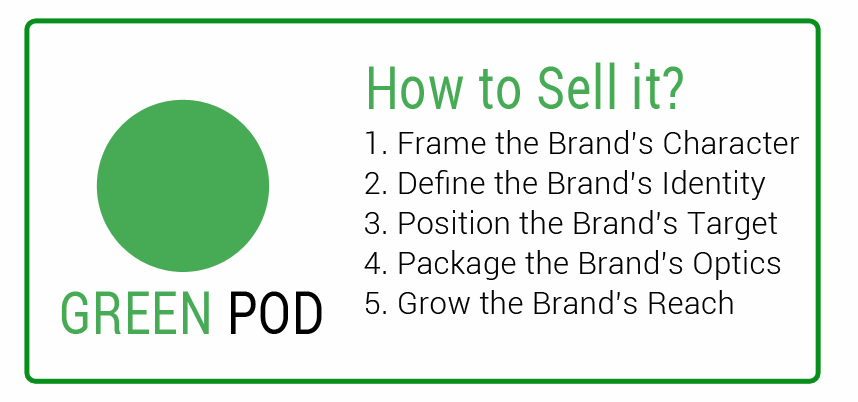 Learn how to build your company's brand so you Stand-Out from
the Competition and sell your OIL at the highest prices possible.


Selling Your Oil
Having a quality product is just as important as having a recognizable name. Your company's product should be able to stand out from the competition and make them ask, what makes their product more desirable and how can I get a client base like theirs.
We will be going into various aspects of creating and maintaining your own brand by setting and meeting your own standard of excellence. Do you want to establish yourself in the current industry within their parameters, or are you seeking to be the next big thing? After this presentation, you may be able to answer that question, and clear up uncertainties about your position in the market.

Classroom Training and LIVE Extraction Symposium
The Hemp Oil event specifically focuses on CBD Hemp Oil… "How it Works – How to Extract it – How to Sell it", including a LIVE extraction demo at Hemp Inc. Manufacturing facility.
The classroom sessions will take place at Peachtree Hills Country Club in Spring Hope, NC and the LIVE Extraction demonstration will take place at the Hemp Inc. Industrial Hemp Manufacturing Facility in Spring Hope, NC.
It's only a five-minute drive from the event venue.
---
---

Janel Ralph is the Owner & CEO of Palmetto Synergistic Research LLC, a South Carolina based company that produces Palmetto Harmony CBD products. Janel has built one of the best and largest CBD businesses in America. See her bio below and read about her story.

---
---


An Up-Date from the Dean of Hemp Inc University…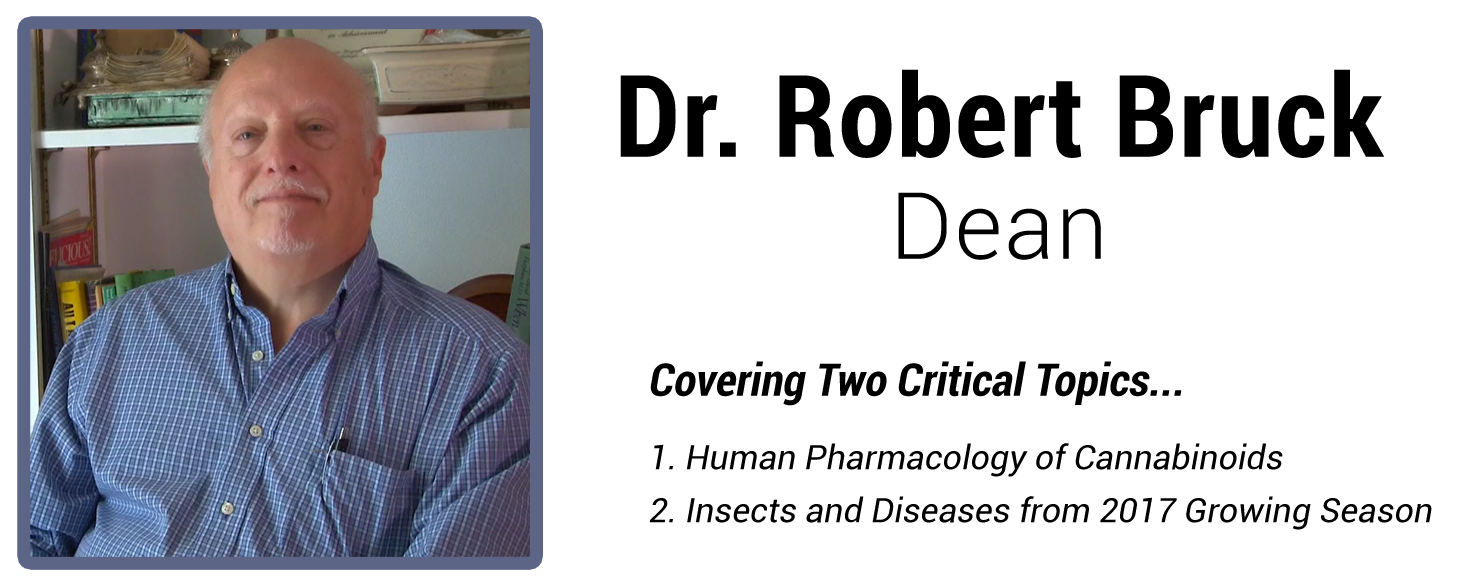 ---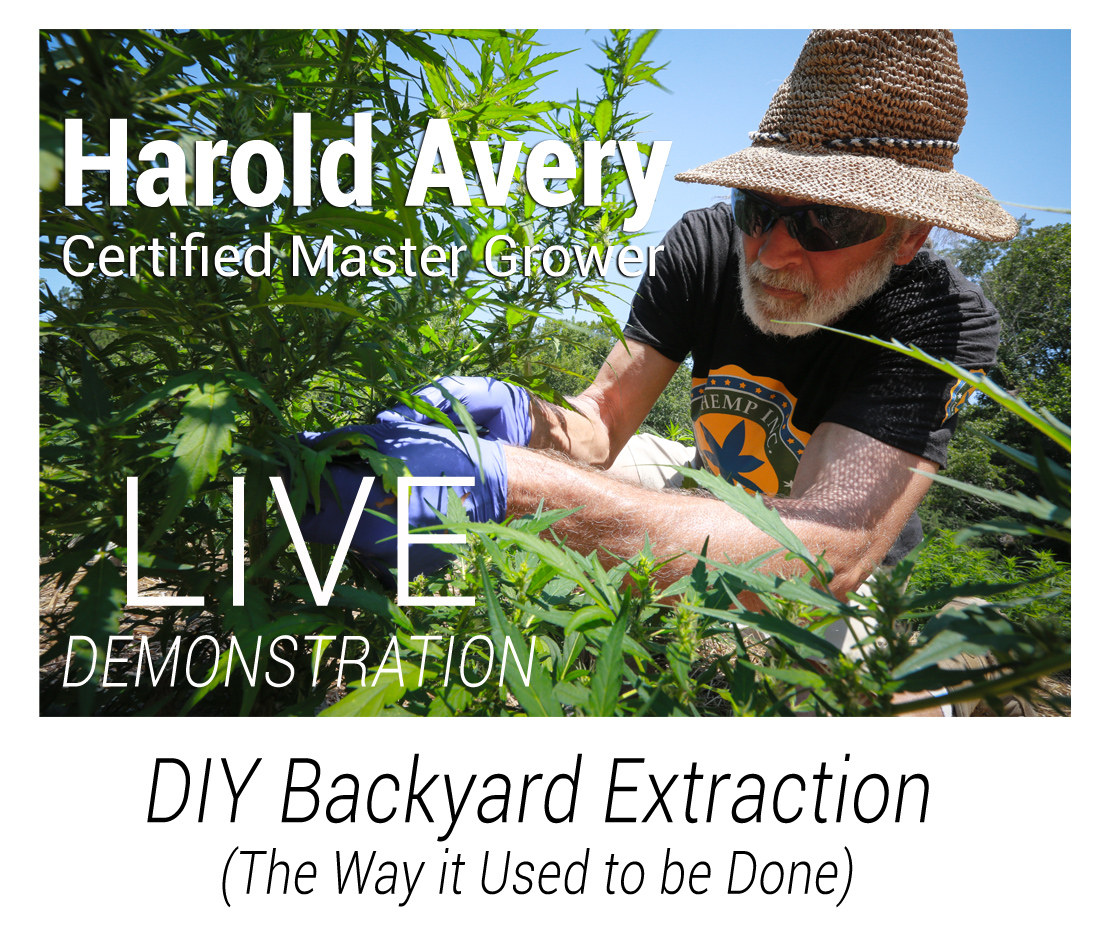 Harold Avery, Certified Master Consultants for Hemp Inc University, has "hands-on" growing experience with horticulture since he was 18 years-old. Harold will give us a live demonstration on how Hemp Oil was extracted prior to big equipment and technology.
In fact, on the West Coast you are starting to see growers revert back to some of these old-time extraction techniques. Harold has had many years to observe what works and what doesn't through his own trials and errors with growing various types of plants and vegetables with organic practices.
He has helped establish clean, efficient methods here at Hemp Inc University and has consulted many of our Mastery Growing POD members and affiliates. This will be a very cool demonstration to watch and learn about.
---
---
Extraction Mastery
Extracting consistent world-class CBD Hemp oil requires both Art and Science. This approach begins with the choice of high CBD cultivar strains, optimum grow methods (because the way you grow will significantly influence how well your CBD strain produces) and leads to effective extraction and marketing strategies.
The many years of experience that our event speakers have (See Below), can prevent you from easily falling victim to costly mistakes and imbalances that will cost you substantial profits when selling your CBD hemp oil.

---
---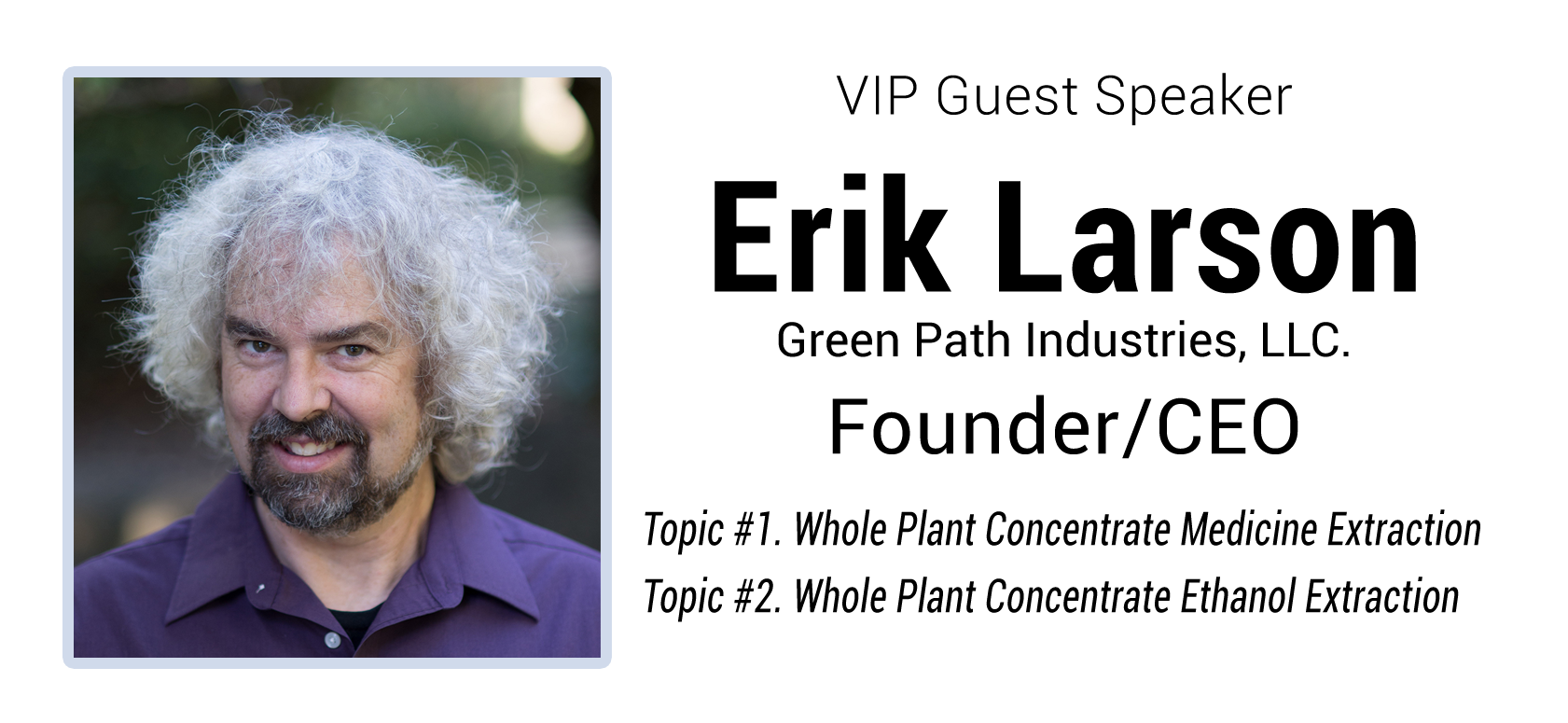 ---


LIMITED CLASSROOM SIZE
The Art and Science of CBD Oil event is available to a select number of individuals. Those who are completely committed to achieving the very highest standards in this emerging and profitable industry.
Our dedicated team of experts will help guide each attendee through the facility.
The Extractors and Suppliers who will WIN big in the Industrial Hemp CBD space, are the ones who simply commit to nothing less than excellence and work as a team. The Hemp University is proud to bring you the top experts in the world who have successful extraction operations and a track-record of great success in this industry.
---
Fundamentals
This is an event that teaches the three (3) elements to successfully understand the CBD oil marketplace and become a potential player in an exponentially growing Industry.
---


Hemp Hub Buying and Selling Network

Establishing key relationships and securing agreements to sell your clones, flowers and oils is as important as anything else. The KEY fundamental is getting engaged at the very beginning of this modern greenhouse/indoor growing movement.
So, whether you grow and extract yourself, or partner with a vested interest, Mastery Growing POD members have a unique mutual passion and equal opportunity that allows a safe meeting ground for independent motivated individuals to make a local difference.
Remember, this is just the beginning, Hemp has room to grow in every industry and it is us, together that can establish healthy roots in regenerative practices.
This is where nature meets industry.
---
---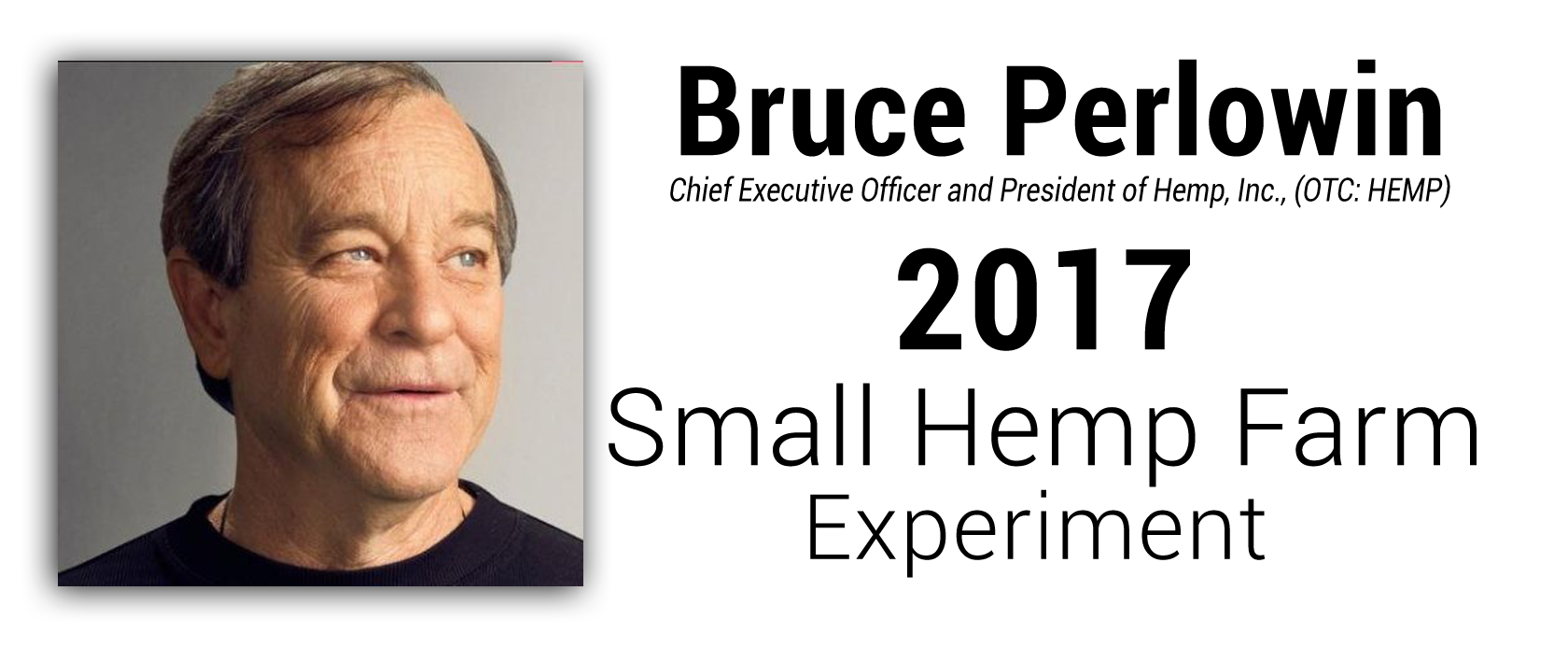 The small family farm has disappeared from the American Landscape. We intend to show how you can make a substantial income per year on 5-acres or less (a small family farm) by growing 5,000 high CBD hemp plants, a greenhouse (see the greenhouse pad below) and turning the barn into a cloning room.
Thus the small family farm can reappear onto the American landscape. After all the original small family farms in America were able to survive economically by growing hemp. Sometimes history repeats itself.
Bruce Perlowin will present the results of the "Small Farm Hemp Experiment" he began in the spring of 2017.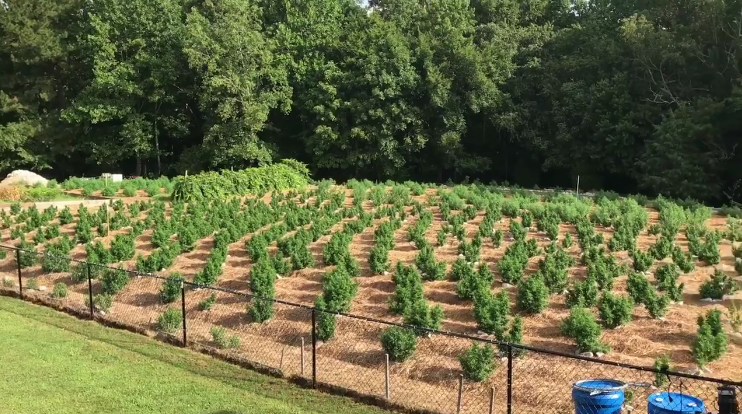 ---
Special Benefits to Attendees
• Priority Product Selling Network
-All attendees will have first access to our selling and broker network
• Industrial Hemp Market Research
- All attendees will have access to The Hemp University market research
---
A Greater Cause
Hemp Inc University seeks to embolden the farmer to make the right decisions, to partner with the right people, and to most of all seek education as well as spread it. The success of our partners is the success of our company.
Our vision is to make a big difference with American farmers by becoming one of the largest industrial hemp producers in the world… to collectively build a new clean green American Industrial Hemp revolution. A truly great American company and a worthy cause for the American farmers, the American economy and to create jobs for the American people.
Regardless of whether you are a smallholder or a farmer interested in cultivating larger amounts of industrial hemp, you will find specific extraction techniques to help you maximize your first yield.
We welcome you to join us for Hemp Inc University's Hemp Oil Event - The Art and Science of CBD Oil on September 30th, 2017!
---
MEET YOUR INSTRUCTORS…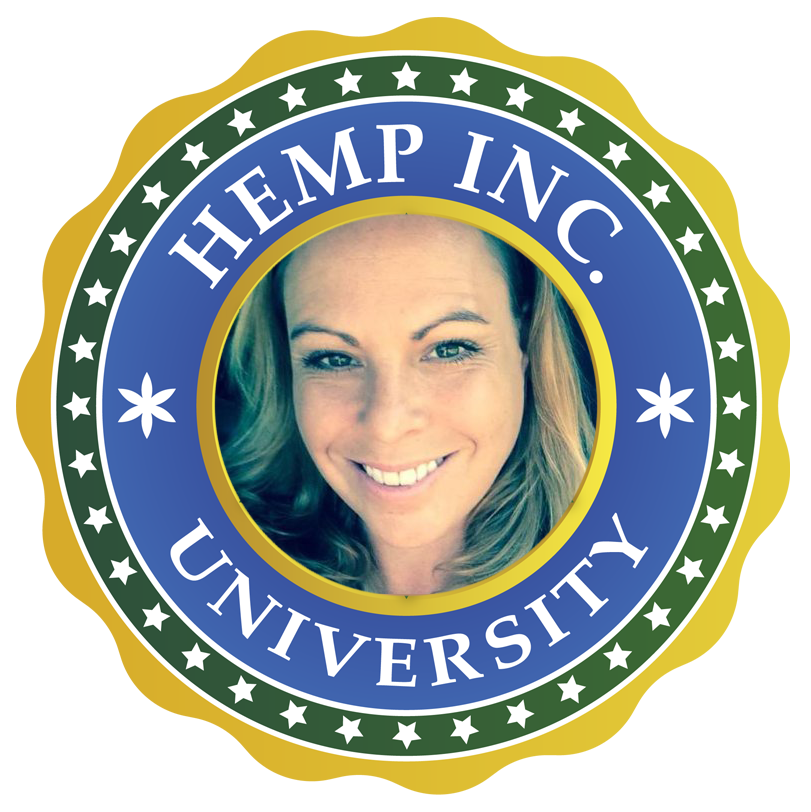 Meet Janel Ralph
Janel Ralph is the Owner & CEO of Palmetto Synergistic Research LLC, a South Carolina based company that produces Palmetto Harmony CBD products.
Palmetto Harmony is a family operated business that was created around one special child, Harmony. Harmony was born in 2007 with a rare genetic condition called, Lissencephaly or known as "smooth brain", which produces multitudes of seizures that are considered untreatable by modern medicine.
After several failed attempts to obtain safe, tested, CBD-rich oil for her child, she decided she would become the source. Since Janel's introducing this high CBD/low THC oil into her daughter's life, Harmony has gained a quality of life that no synthetic drugs had ever provided her.
After seeing her child's own success, Janel made it her mission to help offer the same to all, and that is how Palmetto Synergistic Research & Palmetto Harmony were born.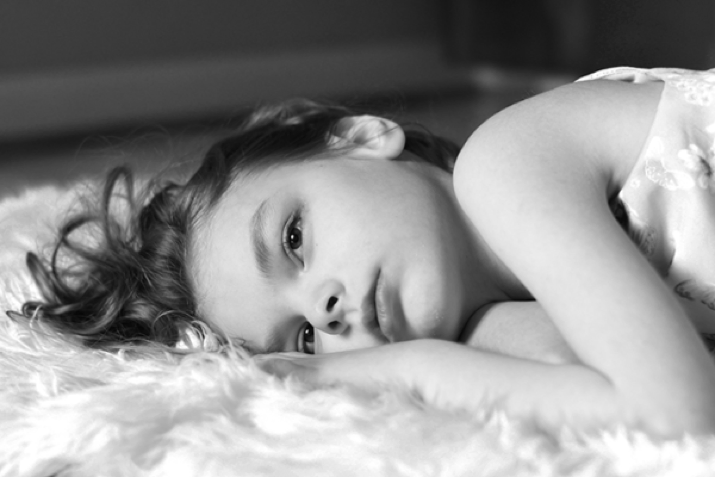 Harmony, and hundreds of other children like her, are now able to have a quality of life that never seemed possible in the past. Harmony can go days without any episodes and her pharmaceutical intake has reduced by 90%. This reduction in pharmaceutical intake has allowed her to become more alert and aware of her surroundings.
---
Meet

Tiffany Fess
Tiffany is currently completing a PhD at West Virginia University in Agricultural Sciences with focus on determining nutritional and genetic differences between crops produced using organic and mineral N fertilization. She's passionate about breeding crops for organic systems and works closely with the Student Organic Seed Symposium (SOSS), acting as a planning committee member for the 2015 meeting in Madison, WI.
Additionally, she's a founding and sitting Board of Directors member for the newly created Society of Organic Seed Professionals (SOSP). In 2017, she and her business partners started the Green Thumb Health Co, an industrial hemp growing operation in Morgantown, WV.
Tiffany has been an advocate and contributor at all of the Hemp Inc University events and the industry as a whole. Hemp Inc University is proud to now have Tiffany as an instructor and the entire Industrial Hemp Industry will greatly benefit!

---

Meet Dr. Robert Bruck
Dr. Robert I. (Bob) Bruck is currently Dean of Science, Technology, Engineering and Mathematics and Distinguished Professor of Environmental Science at Louisburg College. He was appointed to this position in 2014 following a 35-year career as Alumni Distinguished Professor of Plant Pathology and Environmental Science at North Carolina State University.
He received doctoral degrees from Syracuse University and the State University of New York-College of Environmental Science and Forestry; followed by a Post-Doctoral Fellowship in Plant Pathology at Cornell University.
His research addressed the effects of atmospheric deposition and ozone on soil microbiota in agricultural and silvicultural systems. Over his career he taught more than 40,000 undergraduate students and mentored 40 doctoral candidates.
He is also the Executive Vice President of the Natural Science Center Inc.; a private biotechnology company developing natural, organic certified, probiotic micro-organisms now used internationally to promote soil and plant health.

He is the recipient of many awards including the North Carolina Award for Science in 1997 (highest civilian award in NC) and recently elected as Dean of Hemp Inc University.
---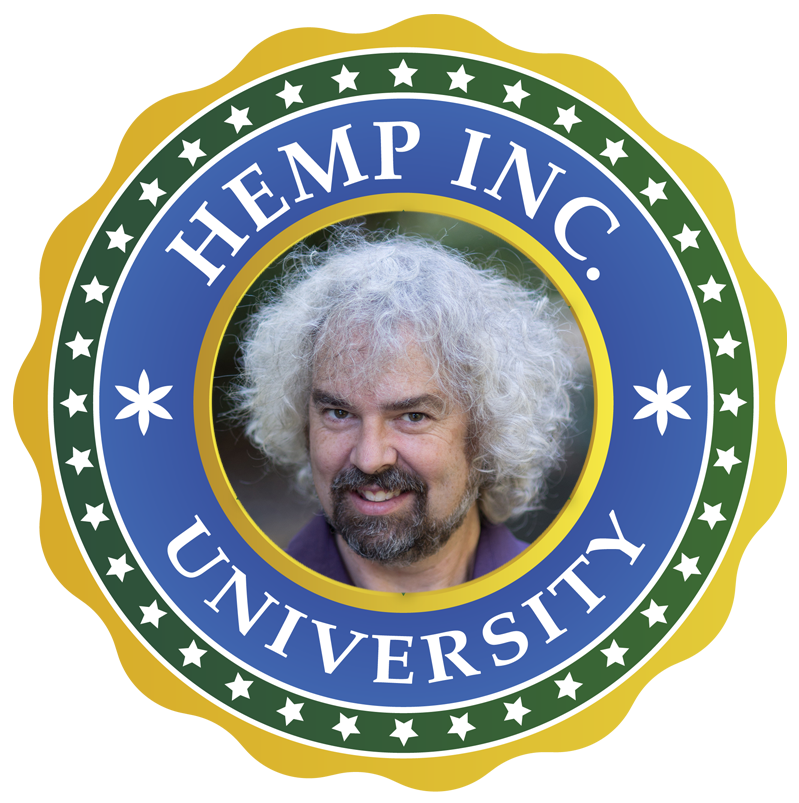 Erik is an entrepreneur, inventor, and product developer with a 25-year track record of bridging gaps between business developers, engineers, and production floors.
In 2015, when the state of Oregon legalized recreational cannabis, Erik saw an opportunity to offer his much needed expertise to the rapidly growing industry. Combining his experience in advanced design and engineering, he has now fully invested his skills in the rapidly evolving cannabis and hemp businesses.
Erik's list of accomplishments in the Cannabis and Hemp industry is substantial. He's co-founded a hemp and cannabis processing technology company called Aqueous Precision, LLC located in Grants Pass, Oregon. Aqueous Precision's focus is providing end-to-end integrated technology solutions from harvest to wholesale.
Its mission is to guarantee consistency to the customer, profitability to the farmer, and success to the network of processors. Erik and his co-founders have developed a proprietary Aqueous Water Processing technology that never uses solvents, high heats or super critical pressures.
This first-to-market process delivers results to full spectrum whole-plant concentrates, aqueous beverages, nutraceuticals and raw materials for the medical, edible and infusible markets.
Another expression of Erik's creativity and talent is his love for music. He currently plays lead guitar in the Space Funk band LIQUID located in Ashland, Oregon. He is the co-inventor of the CymaScope, an instument for making sound visible. Other studies and applications used in his design and business endeavors are Phiometry, BioGeometry, BioMimicry and Vortex Based Mathematics. He is proficient in using SolidWorks, SolidWorks Flow Simulation, 3D printing, database and enterprise software tools, and of course, nature…
Erik is a sought-after educator, speaker and consultant in the cannabis and industrial hemp industry and Hemp Inc University is excited to have Erik speak at this Hemp Oil Event!
---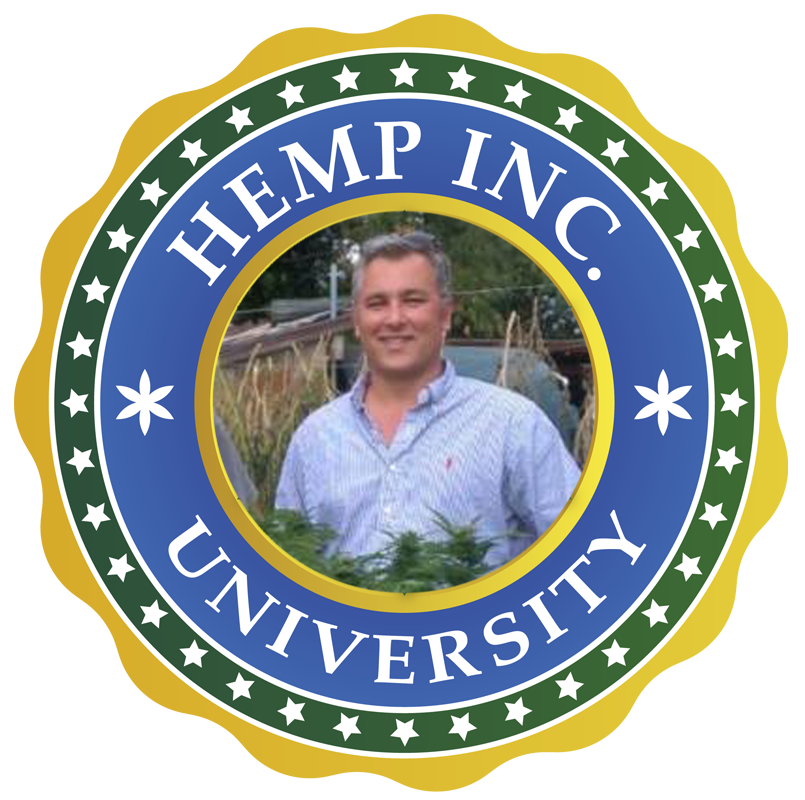 Meet Justin Hamilton
Justin Hamilton is currently CEO of Hempleton Investment Group, Inc., which owns and operates the first NC Hemp Farm and Hemp Farmacy, creating a model farm that can be integrated nationally. The company focuses on education and awareness of Hemp's potential for residents, farmers, patients, entrepreneurs, and future participants in the Hemp Industry worldwide.
Surrounded by entrepreneurial spirit and thriving on creativity, he spent much of his early life on a tobacco farm outside of Winston-Salem before moving across the state to attend the University of North Carolina Wilmington as a NC Teaching Fellow; majoring in English and Education.
While at the university he began designing and building a multi-level real estate corporation with a focus in historical redevelopment and green building integration. Learning more at this point from the shift in the real estate market than the university education, Justin has spent the last decade focused on diversification, rural agricultural development, including Industrial Hemp and innovative Agritourism strategies.
---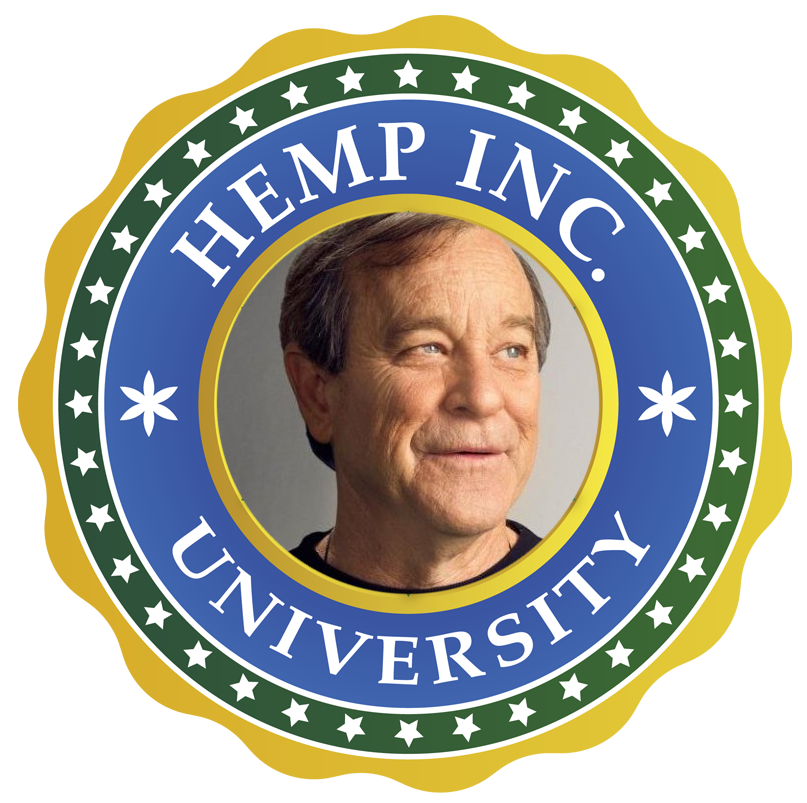 Meet Bruce Perlowin
Bruce Perlowin is Chief Executive Officer and President of Hemp, Inc., (OTC: HEMP), a publicly traded company focused on processing industrial hemp to be used in producing a myriad of clean, green sustainable products. With North America's largest commercial industrial hemp processing facility, Hemp, Inc. is poised to be the avant-garde of the industrial hemp industry.
Under Mr. Perlowin's direction, Hemp, Inc. acquired a line of automated Temafa decortication equipment worth $10,000,000. The machinery is designed to separate the fiber from the core of the hemp plant through a process known as decortication. Housed in a 70,000+ square foot warehouse, on over 9 acres in Spring Hope, North Carolina, the Temafa decortication equipment and milling operation will enable the company to process raw hemp into fiber and hurd (two valuable base products) that can yield hundreds of products.
The former marijuana smuggler turned medical marijuana mogul turned industrial hemp mogul now focused strictly on industrial hemp has become a true Renaissance man.

---


LIMITED CLASS SIZE
Because we believe that Teacher/Student ratios are important and the opportunity for anyone to ask questions throughout the event, we have to limit the size of this program to no more than 115 participants.
As our first several Hemp Inc University classes have all sold out quickly and we expect the same for… the HEMP OIL EVENT - The Art and Science of CBD OIL – How It Works - How It's Extracted - How to Sell It.
SO GET YOUR TICKETS ASAP.
Our Commitment to YOU
The Hemp Inc University aspires to help the FARMER be successful in this amazing new industry and for them to demonstrate a substantial profit compared to traditional agricultural commodities.
---
Any questions call or text...
Rick @ 704-965-8935
Hemp Inc University

--
Disclaimer: Hemp Inc University does not give legal advice. The information, including but not limited to, text, graphics, images, events, and other material contained on this website or at our events are for informational and educational purposes only. The purpose of these events is to promote broader professional understanding and knowledge of the many ways farmers and landowners can plant and grow industrial hemp and its potential uses in the consumer markets. Please consult with appropriate legal counsel, Departments of Agriculture, and your hemp associations on the regulations and legality of farming hemp in your state.


---