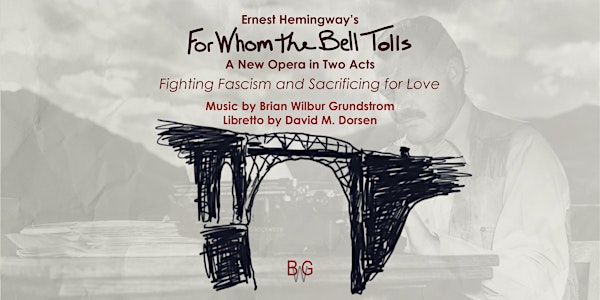 Hemingway's For Whom the Bell Tolls - Opera Workshop Concert Performance
This concert is a rare opportunity to hear the final stages of development for a brand new opera of this famed Hemingway Novel.
When and where
Location
Church of the Epiphany 1317 G Street Northwest Washington, DC 20005
About this event
Ernest Hemingway's For Whom the Bell Tolls
A New Opera in Two Acts
Fighting and Sacrificing for Love and Honor in War
Libretto by David M. Dorsen
Development Workshop Concert Performance
November 20, 2022 at 3pm
Church of the Epiphany, 1317 G Street NW, Washington DC 20005
Danielle Bendjy as Rosa
Aurelio Dominguez as Joaquin
About the opera
Hemingway was a larger-than-life personality. In his popular novel, For Whom the Bell Tolls, there is a bit of the author in the character of Robert Jordan, an idealistic young American in 1930's fascist Spain, who accepts a doomed mission to blow up a bridge.
Through his lyrical melody-driven music, Brian Wilbur Grundstrom brings out the emotional depths of the characters and brings new insight to this Hemingway classic. Using the full versatility of opera, David Dorsen's libretto and Grundstrom's music explore Hemingway's themes of trust, loyalty, honor, love, betrayal, fear, pain, loss, and sacrifice, while adding modern insight into the nature of Robert Jordan's (or rather Hemingway's) masculinity, as his notions of honor clash with the reality of the situation.
The opera takes place in the mountains of northern Spain during the Spanish Civil War in 1937.
More information at www.brianwilbur.com/forwhomthebelltolls
(below - picture of Ernest Hemingway in Milan in 1918)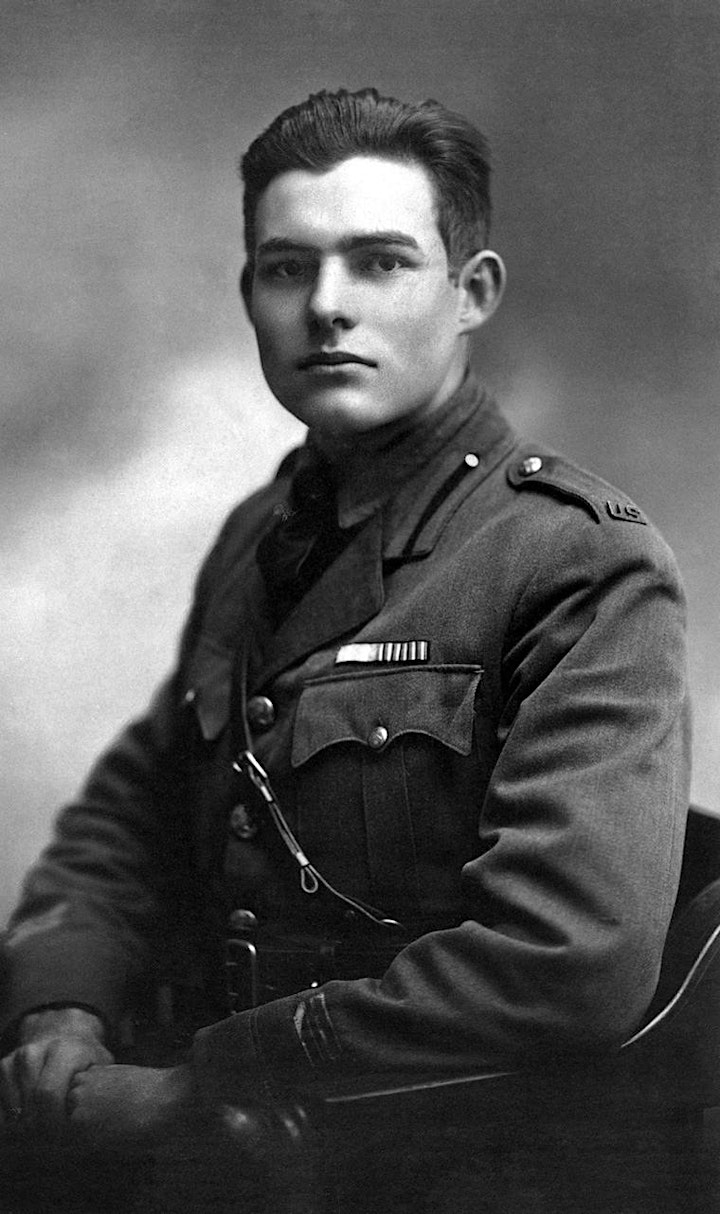 Performance Details
This workshop will feature fourteen professional opera singers and a chamber ensemble to create a full concert experience. Audience feedback and questions will be welcomed as we prepare for more formal productions in the spring of 2023. The world premiere in concert version will be performed by the Rome Symphony Orchestra in Rome, Georgia on February 11, 2023. Tickets Available
Running time is approximately three hours including one intermission. The Church of the Epiphany requires that all guests wear masks. While there is no admission, donations are welcome.
More information is available at www.brianwilbur.com/forwhomthebelltolls.
If you would like to stay informed about For Whom the Bell Tolls Opera and future performances, please email brian@brianwilbur.com.