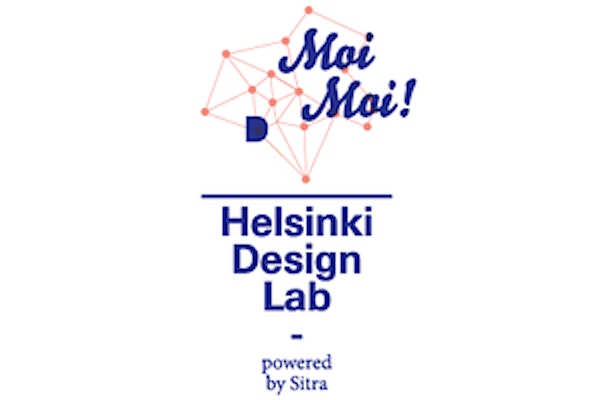 Helsinki Design Lab 2013
By Sitra / Helsinki Design Lab
Date and time
Monday, June 10, 2013 · 11am - 11pm EEST
Location
Kellohalli 2 Työpajankatu 00580 Helsinki Finland
Description
Helsinki Design Lab 2013 is a one day conference and party to celebrate strategic design. It would be great if you could join us.
Who is Speaking?
Timo Arnall on seeing the invisible
Christian Bason on design as management and leadership

Gill Ereaut on linguistics and change

Alejandro Gutierrez on designing with communities
Indy Johar on designing platforms for change
Lärke Johns on innovative bureaucrats

Chelsea Mauldin on design and government

Carl Mossfeldt on changing systems

TwoPoints on the design of HDL's visual identity
And more... including Marco, Justin, and Bryan of Helsinki Design Lab.
What is happening?
HDL 2013 starts as a conference and ends as drinks. There will be presentations from smart people who've inspired us at HDL as well as some surprises along the way. We hope you'll stay for the whole thing, but you don't have to. It is a work night, after all. We'll be serving food by Antto Melasniemi and his excellent team at Kellohalli.
Why an event?
In many ways strategic design is still a nebulous term that does not have an established community or journalism, so we see this as an opportunity for strategic designers to come together and grow the strength of the community in the process.
Getting to Kellohalli
Kellohalli is located within walking distance of the Kalasatama metro stop. Once you reach the ground floor, turn to your left and follow the signs painted on the ground towards "Teurastamo". There will also be white balloons marking the way. Otherwise, taxis can take you to Työpajankatu 2 for approximately €12-20 from points within central Helsinki.
The building you're looking for looks like this. Kellohalli means "clock hall," so look for the clock.
Other things to do in Helsinki
For those of you with extra free time in town, we're prepared a list of some of our favorite things to do.
Dress code?
Casual.
Bonus!
We will be giving away copies of HDL publications, including a set of limited edition posters created specially for HDL 2013 by TwoPoints.
Information for international guests
For those of you who are traveling to Helsinki from abroad, below is some advice about basic logistics.
Hotels
All are centrally located within walking distance from the Metro, which will take you to the location of HDL 2013.
Getting to and from the airport
Helsinki Vantaa airport is located about 40 minutes outside of the city center. You may get into town via:
Further questions?
Please contact Anna.pulli@sitra.fi if you need help with logistics and we will do our best to assist you.