Helping Your Child Navigate Conflict: Powerful Communication for Parents
Refund Policy
Contact the organizer to request a refund.
Description
Helping Your Child Navigate Conflict: A Course in Powerful Communication for Parents
5-Week Teleseries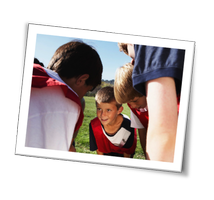 Choose your class time!
Monday evenings, 8:30 - 9:30 PM EDT, 4/22, 4/29, 5/6, 5/13, and 5/27
[PLEASE NOTE: THERE WILL NOT BE CLASS ON 5/20. THE LAST CLASS WILL BE HELD ON 5/27. ALL STUDENTS HAVE BEEN NOTIFIED OF THIS SLIGHT SCHEDULE CHANGE.]
~OR~
Tuesday afternoons, 12:00 - 1:00 PM EDT, April 23 - May 21
What do I say when he comes home crying?
When do I get involved, and when do I let her work it out for herself?
How do I stay objective?
How do I talk to the teacher and other parents without rocking the boat?
What if MY kid is acting mean?
How do I help my children help themselves?
Are you overwhelmed by the social drama your child brings home? When you see tears in your child's eyes at the end of the school day, do you feel helpless yourself?
During this 5-week teleseries with Carrie Spaulding, a certified professional coach and former teacher, you will learn and practice concepts and concrete strategies that will transform your approach to helping your kids resolve their problems. You'll learn six essential steps to helping your child navigate conflict.

Get tools that you can use not only with your child but also with your partner, colleagues at work, and in every area of your life. You'll learn how to:
Handle your child's social challenges in a way that promotes resilience, self-confidence, and resourcefulness

Calm yourself when your child is hurting so that you can respond in a way that will best support your child

Shift from a "fixer mode" to a "facilitator mode"

Ask the "right" questions in a way that helps children open up and share what matters most

Use intentional, positive, and responsive language that will directly impact your child's outlook

Teach your child to work skillfully with his or her own thoughts and emotions

Help your child develop an action plan and build a team of supporters

Support and guide your child when he or she is being unkind

Apply the skills you learn to your communication with teachers and other parents
What do I get?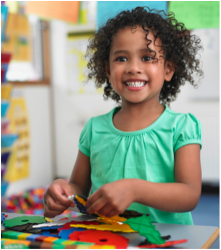 Five 60-minute classes with lots of opportunities for active participation and questions

Workbook with scripts and assignments to help you apply the material and practice the strategies between sessions

Email support between sessions

A one-on-one private coaching consultation

Access to a recording of each call –in case you have to miss a class
Where is it?
You decide! You'll call in to class on your phone from wherever is convenient for you--your home, your office, your car--anywhere that fits your schedule. Within 24 hours of registration, you'll receive an email with instructions for how to get your personalized dial-in number and PIN code.



What's my investment?
The course fee is $199 (an incredible value for what you'll get!). Your partner or co-parent may register for just $99. Educators are welcome too!
What are parents and educators saying about Carrie's seminars?
"Wonderful! Eye-opening. I feel relieved to have these tools." —Parent
"Incredibly insightful and useful. Very grateful!" —Parent
"Reaffirming. I found myself switching between my parent/principal hat. You offered many, many important and practical tips." —School principal and parent
"Very helpful, practical tips." —Parent
"Reaffirming, reinvigorating, reinvesting in how to best handle conflict resolution with children (and adults!)." —Administrator
"Really reframed my thinking about working through conflicts with my students. I am actually looking forward to working through this new process." —Teacher


Did you miss the free preview call, Building Resilience in Children? Listen to the replay here.
Sign up for FREE articles and tips here.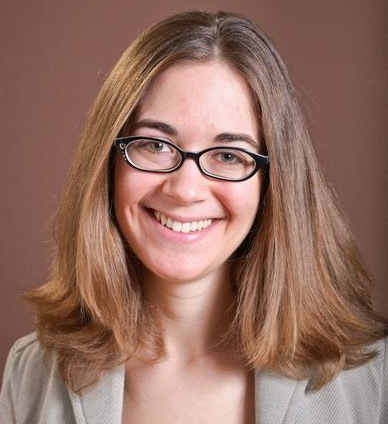 Carrie Spaulding is a certified transition, relationship, and parent/educator coach. Through individual coaching, group coaching, and seminars, she helps people boldly create the lives and relationships they want.
Carrie brings a decade of teaching experience to her work with parents and teachers, helping them with communication, leadership, supporting kids with social and emotional challenges, and creating a positive school or home culture.
Carrie helps people navigate major life transitions like career changes, breakups, and big moves. Knowing that transforming our relationships completely transforms our lives, Carrie helps people create and nurture healthy and satisfying romantic, platonic, and familial relationships.
Visit Carrie's website at www.carriespaulding.com.
Slide photo by Phalinn Ooi