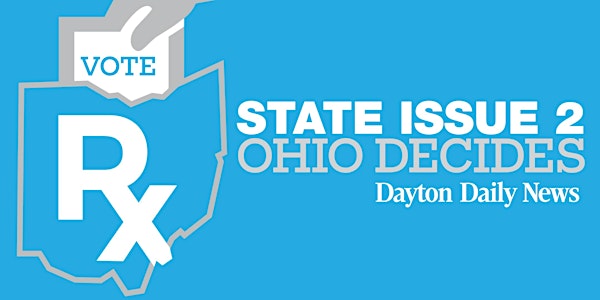 Helping You Decide: Town Hall on Ohio's Prescription Drug Issue
Event Information
Location
Sinclair Community College - Frederick C. Smith Auditorium
444 West Third Street
Dayton, OH 45402
Description

NOTE: The main room is full. We'd like to invite you to sit in the Charity Auditorium, room 172, which is directly across the hallway. There will be a very large screen so you can watch the program live. You will also have the opportunity to ask questions. Your name will be on the alternative guest list.
Ohio voters are confused about Issue 2 on the November ballot.
Millions of dollars have been spent on advertising on both sides of the prescription drug debate. We want to help you cut through the spin and make an informed decision. Join us at 7 p.m. on Oct. 12 at Sinclair College in the Frederick C. Smith Auditorium, for a town hall event where both sides make their case to you and you can get your questions answered.
PLEASE NOTE: Parking and admission are free, however you must register and show your confirmation slip.

DRIVING DIRECTIONS:
If using a GPS, enter the address as 301 W. Fourth Street, Dayton OH 45402
(note: this is not an actual mailing address)
From the North (Traveling South)
Take I-75 to the Third St./Salem Ave. Exit (Exit 53A)
TURN LEFT onto Third St.; go approximately 1/4 mile.
TURN RIGHT onto Perry St. to FIRST STOPLIGHT.
TURN RIGHT onto Fourth St.
Entrance to the Lot C underground parking garage (approx. 200 feet after passing Perry St.) is on the right side.
From the South (Traveling North)
Take I-75 to Exit 51 (Edwin C. Moses Blvd.)
TURN RIGHT onto Edwin C. Moses
Go approximately 2.2 miles; TURN RIGHT onto Third St.
Go approximately 0.5 miles; TURN RIGHT onto Perry St.
Go one block; TURN RIGHT onto Fourth St. (stay in right lane)
Go approximately 300 feet; TURN RIGHT into the Lot C underground parking garage (under Building 12)
From SR-35 (Traveling East or West)
Exit at Ohio Route 48 / Main St. / Jefferson St.
TURN RIGHT onto Jefferson St.
Go approximately 0.3 miles; TURN LEFT onto Fourth St.
Go approximately 4 1/2 blocks; TURN RIGHT into the Lot C underground parking garage (under Building 12)
Date and time
Location
Sinclair Community College - Frederick C. Smith Auditorium
444 West Third Street
Dayton, OH 45402