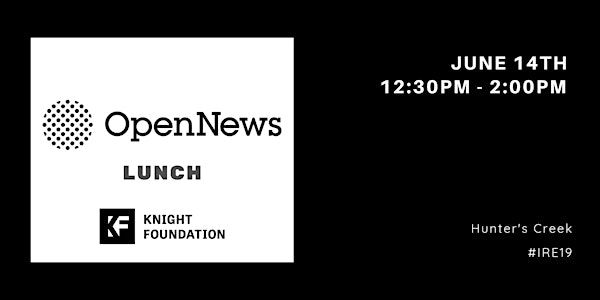 Helping the tech folks in your newsroom succeed
Description
As an editor, manager, or newsroom leader, how do you support the technologists building the tools, designing the products, and analyzing the data for investigations in your newsroom? The folks in these role are part of a thriving network of "news nerds" across the U.S. (and beyond!), which we at OpenNews (https://opennews.org) facilitate to share their work and learnings. We help make it easier for them to do their work of great, impactful journalism, while they also support their colleagues in leveling up tech skills and understanding what innovation is possible in journalism.

With a combination of technical expertise and journalistic grounding, news nerds often work across teams and departments, giving them a unique perspective on what's going on in their organizations.

So let's chat about the role of news nerds and technology in your newsroom! What kinds of questions do you have when it comes to the work of news nerds? What support do you need when it comes to technology and staffing? What would a news nerd need to do to move into a role like yours?

We've got some data and insights to share, plus some new ideas about how we can make your work with news nerds and technology easier. We need your perspective to make sure we're actually helping to address the pain points you have. Come ready to share your own questions, challenges, ideas, and stories (both failures and successes can teach us so much about what to do next time!)

Oh, and since we're journalists: yep, this includes a free lunch.

This discussion will be facilitated by Christopher Baxter, editor in chief of Spotlight PA, and Erika Owens, director of OpenNews. If you have any questions about this workshop, or want to make sure any topics are on the agenda, please reach out to Erika at OpenNews (erika@opennews.org).