Helping People with Chronic Suicidal Thoughts - Stacey Freedenthal, PhD.
Description
Join the Waukesha County Suicide Prevention Initiative for this professional workshop with Dr. Stacey Freedenthal, PhD., LCSW.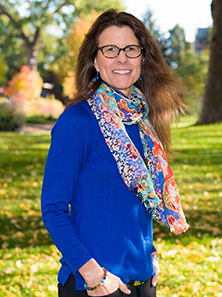 Suicide prevention texts and training materials typically address suicidal ideation as an acute crisis. Indeed, for many people, once the crisis subsides, suicidal thoughts do not return. For some people, however, suicidal thoughts persist for months or years even when there is no crisis, or they recur many times. Compared to an acute suicidal crisis, chronic suicidal thoughts often require different treatment approaches, provoke different reactions in the treating clinician and other caregivers, and elicit different responses in the clients themselves. This training workshop will describe research and theories specifically about chronic suicidal ideation, and it will provide specific tips and techniques for helping the person with chronic suicidal thoughts or behavior.
After completion of the training, participants will be able to:

Articulate common differences between chronic vs. acute suicidality

Summarize at least 2 theories' conceptualizations of chronic suicidality

Explore with clients the functions that chronic suicidal ideation may serve

Describe at least 3 techniques designed to help people cope effectively with chronic suicidal thoughts
Location:
Waukesha Memorial Hospital
Trieber Auditorium
725 American Ave
Waukesha, WI 53188
Time:
Continental breakfast 8:00am-8:30am
Start time: 8:30am
Lunch: 12:00pm (included)
End time: 4:00pm
Who should attend:

Counselors and therapists

Social Workers

Mental Health Clinicians

Psychologists

Certified Peer Specialists

Recovery Coahces
Registration Fee: $50 (6.75 CEUs are approved through Mental Health America and NASW WI)
Stacey Freedenthal, PhD., LCSW - Biography
Stacey Freedenthal, PhD, LCSW, writes and teaches extensively about suicide assessment and interventions. In addition to her book, Helping the Suicidal Person: Tips and Techniques for Professionals(Routledge; 2017), Dr. Freedenthal has published scholarly articles about the measurement of suicidal intent and related constructs, youth's help-seeking when suicidal, and other topics pertaining to suicide risk. She also created the website SpeakingOfSuicide.com, which more than 5 million people worldwide have visited.
As an associate professor at the University of Denver Graduate School of Social Work, Dr. Freedenthal focuses her research and scholarship on suicide prevention; she also teaches a class that she designed on suicide assessment and intervention. Dr. Freedenthal has a small psychotherapy and consulting practice specializing in helping people who experience suicidal thoughts or behavior or who lost a loved one to suicide.
Dr. Freedenthal started working in the field of suicide prevention in 1994, when she volunteered at a suicide hotline in Dallas. She subsequently earned a master's degree in social work from the University of Texas, with a specialization in mental health and substance use treatment. She worked as a clinical social worker in emergency and crisis settingsbefore earning a doctorate in social work at Washington University in St. Louis.
For more information, please see her website, StaceyFreedenthal.com.
Parking:
Workshop takes place in the Treiber Education Center at Waukesha Memorial Hospital. Entrance and parking is easiest to get to from Dopp Street. You are allowed to park for free in the structure labeled "Staff Parking."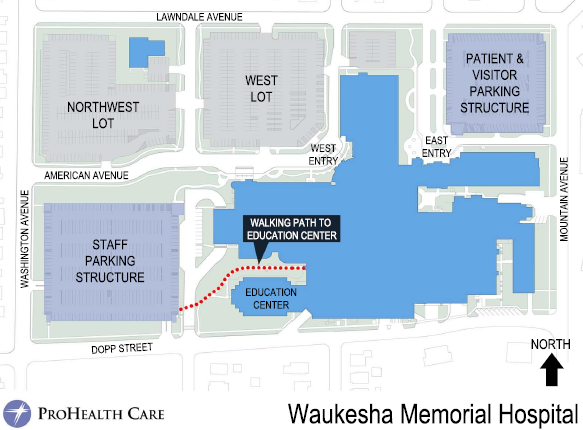 Thanks and gratitude for this event to:
Prohealthcare
Waukesha County Department of Health and Human Services
Prevent Suicide Greater Milwaukee (PSGM)
Mental Health America (MHA)