Helping Patients Forgive: REACH Forgiveness as Evidence-Based Practice in Psychology

Saturday, September 28, 2019 at 8:30 AM (PDT)
Event Details
Helping Patients Forgive: REACH Forgiveness as Evidence-Based Practice in Psychology
September 28, 2019 from 8:30 a.m. - 4:30 p.m.
This six-hour workshop explains the stress-and-coping theory of forgiveness and how it has been adapted into the evidence-based practice in psychology, REACH Forgiveness. REACH Forgiveness has been shown efficacious in over 30 randomized controlled trials in many labs around the world. It has been delivered in individual psychotherapy, couple therapy, parent training, family therapy, psychoeducational groups, do-it-yourself manuals, internet-delivered interventions, group therapy, and books. The presenter shows how to maximize treatment time by using psychoeducational groups to teach basics, psychotherapy (or couple therapy) to deal with specific difficult situations, and do-it-yourself workbooks as homework to solidify applications. A meta-analysis in JCCP (Wade et al., 2014) showed that forgiveness interventions not only produced forgiveness, but they decreased depression and anxiety and increased hope.
---
AUDIENCE
The intended audience is practicing clinicians and people in training to become practicing clinicians.
---
INSTRUCTIONAL LEVEL
This workshop is intended for those with introductory knowledge to those with advanced experience.
---
REGISTRATION
Registration is online. The workshop will serve refreshments and coffee at the start of the workshop. We try to keep the tuition low so everyone who wants to can attend. Let us know if being able to pay the fee serves as a barrier to your attendance.
---
SCHEDULE 
8:00am - Registration begins 
8:30am - Workshop begins
10:00am - 15 minute break
12:00pm - 90 minute break for lunch
1:30pm - Workshop resumes
3:00pm - 15 minute break
4:30pm - Workshop ends
---
CE CREDITS
Total CE Credits: 6
---
LEARNING OBJECTIVES
By the end of this workshop, the participant will be able to:

• Define two types of forgiveness and differentiate them from reconciliation and saying "I forgive you."
• Describe for patients the costs of forgiveness as well as physical health, mental health, relationship, and spiritual benefits of forgiving.
• Use five steps to REACH Forgiveness to help oneself and others forgive.
• Discuss research on the stress-and-coping model of forgiveness and on REACH Forgiveness intervention.
• Use six steps to Self-Forgiveness to help oneself and others forgive themselves for things they have done or ways they have fallen short of their own expectations.
• Identify at least five ways that forgiveness could be used within a practice of counseling and psychotherapy.

---
ABOUT THE PRESENTER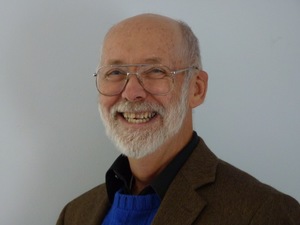 Everett L. Worthington, Jr., Ph.D.
Commonwealth Professor Emeritus
Licensed Clinical Psychologist in Virginia (0810001428)
Everett Worthington, Ph.D., is Commonwealth Professor Emeritus working from the Department of Psychology at Virginia Commonwealth University. He continues to be active in research and speaking around the world. He is a licensed Clinical Psychologist in Virginia. He has published over 38 books and over 440 articles and scholarly chapters, mostly on forgiveness, humility positive psychology, marriage, and family topics and religion and spirituality. He also has developed the REACH Forgiveness model (see www.EvWorthington-forgiveness.com) and other positive psychological interventions.

---
WORKSHOP LOCATION
Hilton Garden Inn Portland Airport
Garden Ballroom
12048 Northeast Airport Way
Portland, OR 97220
---
SPONSORED BY: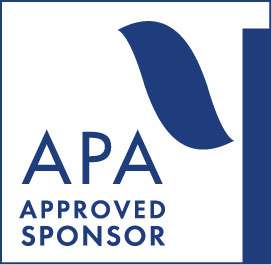 Portland Psychotherapy is approved by the American Psychological Association (APA) to sponsor continuing education for psychologists. Portland Psychotherapy maintains responsibility for all programs and content. 
Refund/cancellation policy:
We charge a $15 administration fee for cancellations made more than one week before the training event. For cancellations within one week of the training event, we will refund 50% of the tuition. Alternately, participants may elect to apply 100% of their tuition to a future training event. No refunds will be given after training events.
Special Accommodations :
Please contact us if you need accommodations to enable you to fully participate in the workshop. We will work with you and do our best to find a way to ensure your participation.
When & Where

Hilton Garden Inn Portland Airport
Garden Ballroom
12048 Northeast Airport Way
Portland, OR 97220


Saturday, September 28, 2019 at 8:30 AM (PDT)
Add to my calendar
Organizer
Classes and workshops for professional training at Portland Psychotherapy Clinic, Research, & Training Center