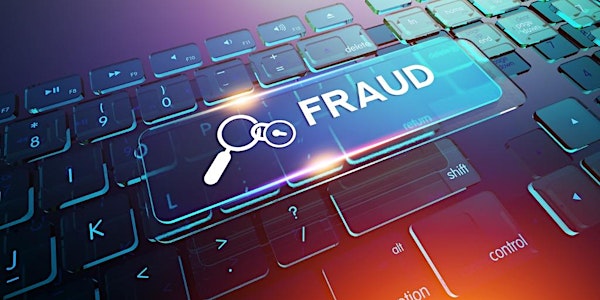 Helping Clients Avert Internal Fraud And Cybercrime
Refund policy
Contact the organizer to request a refund.
Eventbrite's fee is nonrefundable.
Helping Clients Avert Internal Fraud and Cybercrime (CPE Webinar)
About this event
HELPING CLIENTS AVERT INTERNAL FRAUD AND CYBERCRIME
Webinar Description:
Accounting professionals have been the first responders for businesses through the events of 2020. Quick responses and actions were necessary, but also opened additional vulnerabilities for many businesses. With employees still working from home, internal fraud controls need updating and new policies and procedures written. Many clients needed to launch e-commerce models to stay viable, yet have they done their due diligence to ward off cybersecurity threats? Other businesses have had their identity stolen in efforts to steal relief package money. To keep clients from facing another "what else could go wrong" moment, reach out to inquire about their operating procedures and where they may face unnecessary risk. The fear and desperation caused by COVID-19 puts some people in the frame of mind where they rationalize and justify why it is ok to steal from companies. Even if this is not your expertise, this session will guide you through ways to advise your clients for their longevity and get them in contact with experts they may need.
In this interactive session, we will explore and discuss:
1) Review top 5 risks businesses face today
2) Clarify what advising clients on fraud and cybercrime prevention looks like when you are not an expert
3) Overview of prevention techniques
4) Discuss building your professional network to protect and service clients
Learning Objective:
By the end of this webinar, you should be able to learn the tools and techniques necessary to begin advising your clients on ways to advise your clients in the area of fraud prevention.
Speakers:
Steve Dawson:
Mr. Dawson is the President of the Dawson Forensic Group and for over 35 years has performed forensic investigations, internal control design consulting, accounting records reconstruction, litigation support services, and forensic training services for various industries located throughout the United States. Mr. Dawson has and continues to work closely with the U. S. Securities and Exchange Commission, the FBI, the Texas Rangers, and other state and federal regulatory agencies. His book "Internal Control/Anti-Fraud Program Design for the Small Business" was published through Wiley Business Publishing. He is a graduate of Texas Tech University with a degree in Accounting, and holds a Certified Public Accountant certificate in Texas. He also holds a certificate as a Certified Fraud Examiner.
Samantha Mansfield:
Samantha Mansfield is passionate about working with accounting professionals to help them transform the service they provide clients, and reach their goals. She does this through leadership coaching, facilitation, and discussing the influence of technology. After 20 years in the tax and accounting industry she has her own consulting and education firm focused on building materials and resources for the profession. Her love of teaching and coaching others is seen throughout her career, and personal hobbies. She has a Bachelor of Arts in Business Administration/Marketing from Hillsdale College; she has served on the board of 2 non-profit organizations and spends time volunteering.
Samantha has been recognized by the profession in multiple ways. In 2016 and 2018 Samantha made Accounting Today's "Top 100 Most Influential People in Accounting" list, 3 consecutive years made CPA Practice Advisor's "40 Under 40", and in 2018 and 2019 was honored with AICPA and CPA Practice Advisor's "Most Powerful Women in Accounting" award.
Alison Reiff-Martin:
Alison Reiff-Martin, CPA is the CEO and Founder of Reiff Martin CPA & Business Advisory Services, PLLC. She has over 30 years of accounting experience ranging from Staff Accountant to Director of Accounting to entrepreneur.
Alison enjoys collaborating with clients to find simple solutions to complex problems in their finances. It was through working in accounting in the broadcast television, radio, and agency industries that she learned the importance of being a trusted advisor and partner. Alison has a passion for translating accounting best practices into simple and practical strategies to help her clients grow and achieve their goals.
Course Information
Webinar: 1.5 CPE
Level: Basic
Pre-Requisite: None
Advanced Preparation: Complete a short survey
Additional Details
Cost: $60
Field of Study: Accounting
CPE: 1.5
Delivery: Group Internet Live
For CPAs: CPE Credit Details
CPE Sponsor: Reiff Martin CPA & Business Advisory Services, PLLC (#010551)
Course #: 1014
CPE Credit Hours: 1.5
Level: Basic
Prerequisite: None
Advanced Preparation: Complete Short Survey
Format: Group Internet Live.
Date: Thursday, October 29, 2020
Time: 10AM-11:30AM CDT/11AM-12:30PM EDT
SYSTEM REQUIREMENTS
YOU MUST USE A COMPUTER TO JOIN THE WEBINAR.
Webinars are scheduled through Zoom that is not yet supported on mobile devices (mobile phone, iPad, or other tablet devices).
Windows Operating Systems: Windows Vista 32-bit/64-bit, Windows 7 32-bit/64-bit, Windows 8 32-bit/64-bit, Windows 8.1 32-bit/64-bit, Windows Server 2008 64-bit, Windows Server 2008 R2 64-bit, Windows 10. Mac Operating Systems: OS 10.7, 10.8, 10.9, 10.10, 10.11.
Minimum System Requirements: Intel Core2 Duo CPU 2.XX GHz or AMD processor (2 GB of RAM recommended). JavaScript and cookies enabled on the Web browser. Active X enabled (unblocked for IE).
Browsers: Microsoft Internet Explorer 7 or later, Mozilla 1.7 or later, Firefox 3 or later, Safari 5 or later, Chrome 5 or later.