Executive Director/Founder
Who is Caitlin?
Caitlin, a former classroom teacher, school board member and nonprofit leader, launched Enroll Indy in August 2015.
Raised in Indy and the daughter of a Manual High grad, Caitlin taught English at Arsenal Tech and Emma Donnan before going on to serve on the IPS School Board and to lead Teach Plus-Indianapolis, a nonprofit that develops and retains great teachers in urban schools. It was a group of Teach Plus teachers who first called for unified enrollment in 2013. Caitlin began her work in education as the education policy coordinator for a New York state legislator, where she fought for equitable admission policies in high-performing schools on New York City's Lower East Side of Manhattan. She fell in love with education and knew she wanted to come home to Indianapolis to work toward the goal of all students having access to great opportunities.
She holds a performing arts degree from The American Academy of Dramatic Arts, a bachelor's degree in public affairs from Baruch College, where she focused on school governance, and a master's degree in teaching from Marian University.
Why do you do this work?
I believe that a great education is a key to a better life. Many of the families in Indy have challenges I can't even imagine. I believe that each of them deserves the chance to go to a great school. If we're going to have school choice, it can't be just for families who have the social capital to navigate a really complex system. I'm a policy nerd at heart, and I think good policy can support the incredible work of our teachers in Indy. I founded Enroll Indy to try to solve a policy problem and to support families and schools with better information and better opportunity.
---
Receive an EXTRA ENTRY into the Door Prize Drawing by Bringing a Book for Brookside Elementary! (All Books are Welcomed)
---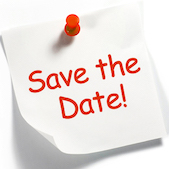 SAVE THE DATE: MAY 2ND - TOP AGENT PANEL W/ MARK NOTTINGHAM, CODY STUDEBAKER, & ANNIE CARUSO

---