Great Ethiopian music festival to help rebuild Ataye
About this event
የሸዋ ሰላምና ልማት ማህበር (ሸዋሰማ) ዓለማቀፍ የድጋፍ አስባሳቢ ኮሚቴ ይህን የገንዘብ ማሰባሰቢያ የሚያካሂደው በአጣዬ (ኤፌሶን) እና አካባቢው የፈረሱ ከተሞችን እና መንደሮችን መልሶ ለመገንባት፣ ተፈናቅለው በሸዋሮቢት፣ በደብረብርሃን፣ በደብረሲና እና በመሃል ሜዳ የተጠለሉትን መልሶ ለማቋቋም ሸዋሰማ እያደረገ ያለውን ጥረት ለመደገፍ ነው፡፡ የሸዋ ሰላምና ልማት ማህበር(ሸዋሰማ)ዓለማቀፍ የድጋፍ አስባሳቢ ኮሚቴ በማህበሩ ቦርድ እውቅና የተሰጠውነው፡፡
የታጠቀ፣ የተደራጀና የሰለጠነ ቡድን በተደጋጋሚ በአማራ ብሔራዊ ክልላዊ መንግስት በሰሜን ሸዋ ዞን በኤፍራታ-ግድም፣ በቀወት፣ በአንጾኪያ-ገምዛ ወረዳዎች ንጹሃን ዜጎች ላይ ጥቃት ፈጽመዋል፡፡ ከመጋቢት 8-10/2013 ዓ.ም እናከሚያዚያ 10-14/2013 ዓ.ም በተፈጸመ ጥቃት 246 ንጹሃን ዜጎች ተጨፍጭፈዋል፣295 ንጹሃን ዜጎች በከባድ ሁኔታ ቆስለዋል፣ 1.15 ቢሊዮን ብር የሚገመት ንብረት ወድሟል፡፡ በተጨማሪም ከ4500 በላይ ቤቶች ተቃጥለዋል፣ 255,000 የሚጠጉ ንጹሃን ዜጎች ተፈናቅለዋል፡፡
የሰበአዊ እርዳታ ድጋፋችሁ በቀጥታ ወደ ሸዋ የሰላምና ልማት ማህበር (ሸዋሰማ) ለተፈናቃዮች ድጋፍ ማለትም የእለት
ደራሽ ምግቦች፣ አልባሳት እና መልሶ ማቋቋም/ግንባታ የሚውል ይሆናል፡፡ ድጋፋችሁ በዚህ አስቸጋሪ ስዓት የብዞዎች ተስፋ ያለመልማል።፡
The SPDA's International Support Committee is organizing this fundraiser on behalf of SPDA (Shewa Peace and Development Association) to support SPDA's endeavor to rebuild the town of Ataye (Efeson) and the surrounding township and villages and resettle the displaced residents that are currently sheltered in Shewa Robit, Debere Brehan, Debre Sina and Mahel Meda.
An armed, organized and trained militant group repeatedly attacked civilians in Ethiopia, Amhara National Regional State, North Shewa and Oromo Special Zones; especially in Epherata and Gidem, Qewot, Antsokis-Gemza and the adjacent districts. The attacks were made on March 20 to 22, 2021 and April 17 to 21, 2021. By the attacks, about 246 innocent civilians were massacred, 295 civilian were seriously injured, and public and private properties with estimated value of about 1.15 billion Ethiopian Birr was destroyed. Furthermore, more than 4,500 houses were burnt and about 255,000 innocent civilians were displaced.
Your humanitarian support will go towards SPDA's endeavor to provide immediate food and clothing to the displaced civilians and rebuild/restore their livelihood. Your help, no matter how little it is, will restore hope and aspirations of many that are in a dire situation.
Read more about the situation at Addis Standard and Borkena.
This fundraiser is organized by SPDA's International Support Committee with the endorsement of SPDA.
Photo at top of story courtesy Borkena.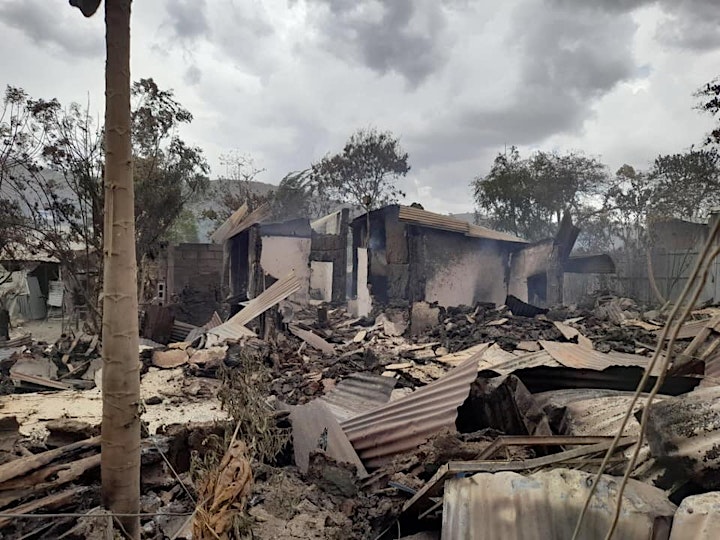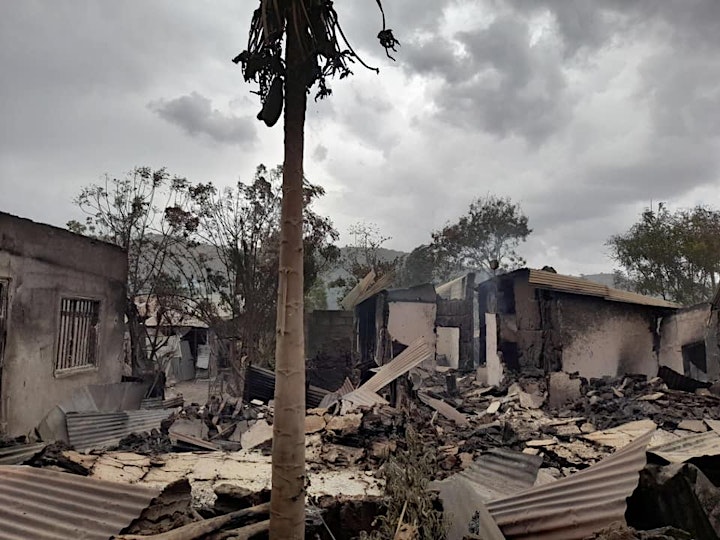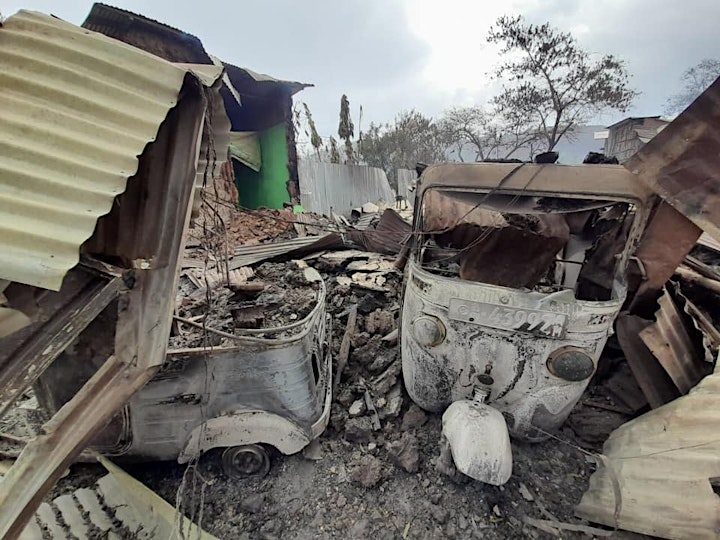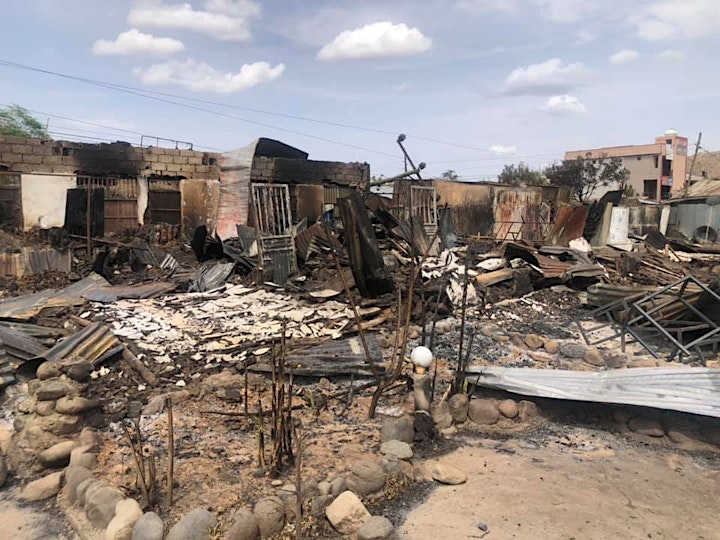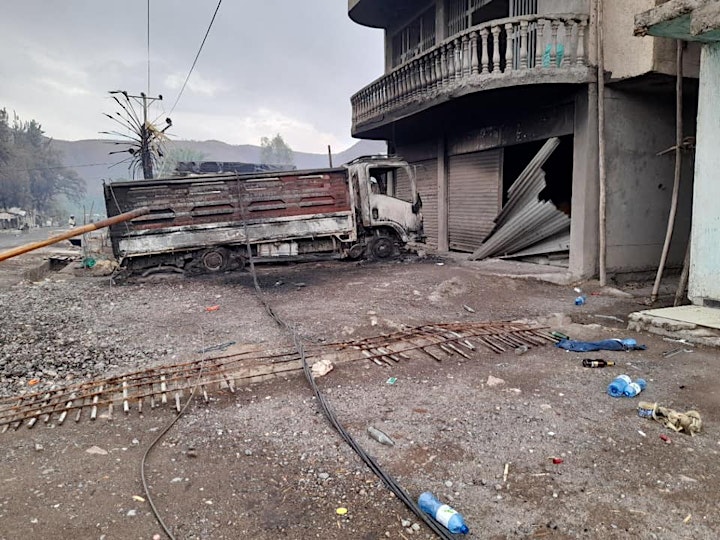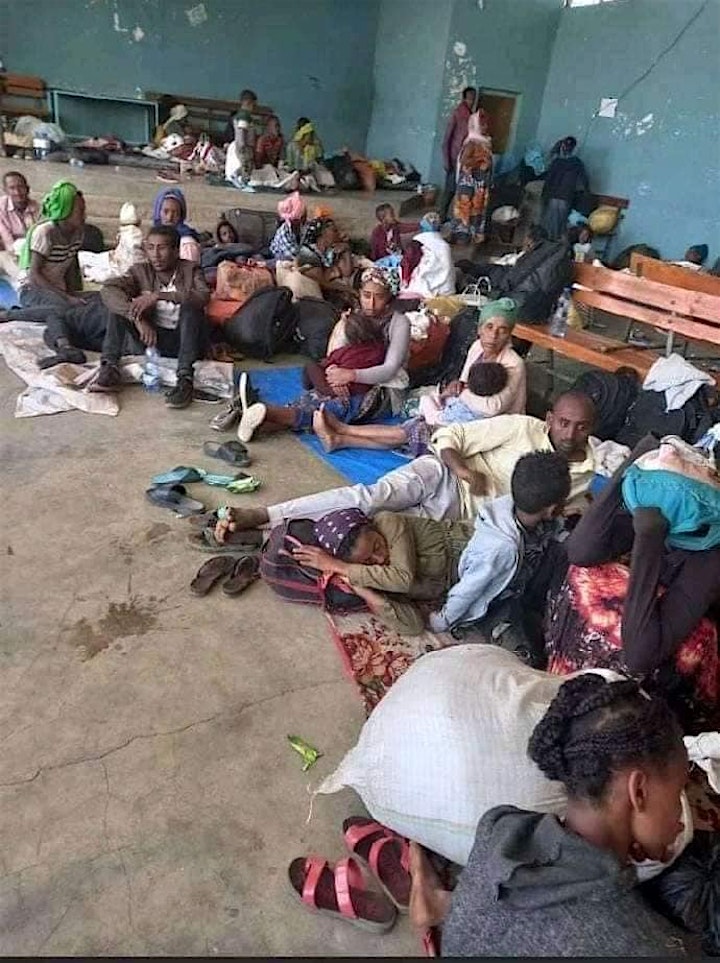 Organizer of Help to Rebuild Ataye Ethiopian Music Festival