Description
Once again One Brickers from across the country will be convening in New Orleans to assist in rebuilding activities 12+years since Katrina, five+ years since Isaac and 1year since an EF3 tornado touched down. Many residents feel a huge sense of abandonment, as there is little support from the local and Federal government to help get their lives back to normal.
One Brick will be working with the incredible nonprofit organization: SBP and has provided a steady stream of volunteers since Katrina.
What does the $235 fee include? The $235 fee includes your lodging Sat April 28th evening - Saturday May 5th morning. It also includes breakfast and lunch supplies, plus two family-style house dinners, event manager logistic costs and a small donation to the scholarship fund. This fantastic price is based on special pricing for lodging in return for volunteering Mon-Fri 8:30-4:30pm in the New Orleans area. By purchasing your ticket you agree that the main reason for staying at the "Mission House" is serving others and not to be a tourist or to indulge in uncontrolled drinking and or partying.
What doesn't the fee include: Volunteers are responsible for their own airfare and transportation for the week (car-share options available), additional meals and any sightseeing or other activities throughout the trip.
Trip ticket is non-refundable. However if you need to cancel 30 days or more before the trip, and you/we are able to find a replacement volunteer your trip ticket will be refunded. No refunds will be made for cancellations made less than 30days before the trip as this does not give us sufficient time to find a replacement volunteer.
One Brick Remote Activity Waiver: All volunteers must complete, sign and return the waiver two weeks prior to the trip start date. Volunteers who fail to return this in time will not be authorised to participate on the trip, nor will refunds be offered. Particular attention is drawn to the "Condition of Participating paragraph".
How many volunteers can join us? Space is limited to 21 people. Please book early if you want to come. If there are no tickets left please email kate at onebrick.org as she will be keeping a waiting list.

What will we be doing? We won't know specifically what we will be working on until we arrive. However, no building experience is necessary, as there will be on-site training and supervisors there to help guide us. On your first day, you will receive your assigned task on the project home, and be trained for that task. We ask that you please continue working at the same home until that stage of the project is completed. This ensures forward progress on the home without re-training volunteers daily. Typical tasks include: hanging drywall, installing flooring, tiling, painting, installing doorframes/windowsills and mold remediation. Volunteering is from Mon-Fri roughly 8:30a.m. to 4:30pm.
Is this trip for me? One Brick trips to NOLA are TONS of fun each year with volunteers from all over the US and sometimes beyond! Please however consider the following before signing up:
Depending on the volunteer work you may need to stand or kneel for long periods of the day

Housing is in dormitory style rooms

Bathrooms are shared - there will be a mix of male and female volunteers

Volunteers are expected to help keep the volunteer house clean and help with the final house clean-up before leaving
If you have any questions simply send details send Kate an email (katelm at onebrick.org).
Can't make it this trip, but want to help out anyway? Sponsor a volunteer as part of our scholarship fund by purchasing a donation ticket or make a donation of any amount to SBP.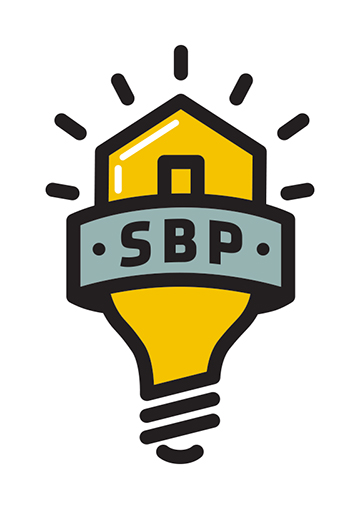 Organizer of Help Rebuild New Orleans - Week long trip - May2018!
One Brick is a 501(c)3 nonprofit volunteer organization that brings volunteers together to support other local nonprofit organizations. One Brick has adopted an innovative twist to the volunteer experience: we create a friendly and social atmosphere around volunteering. After each volunteer event - which typically lasts only 3 to 4 hours - we invite volunteers to gather at a local restaurant or cafe where they can get to know one another in a relaxed social setting. Through our volunteer projects, we provide nonprofits with the much-needed labor to carry out their visions. At the same time we foster an environment in which our volunteers can meet new people, both socially and professionally.