| | |
| --- | --- |
| Help Michael raise money for Philippine Generations by runinng the London Marathon 26 Miles | |
Event Details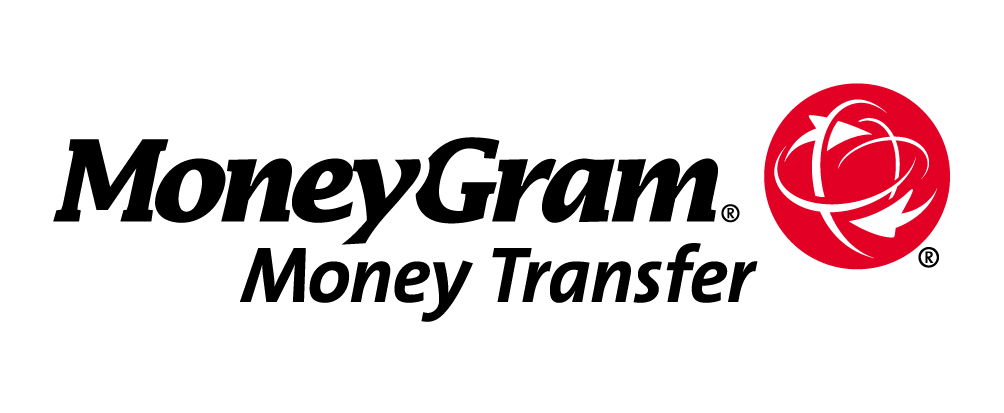 Filipino competes in the
Virgin London Marathon
Help him raise money for PhilGen
The London Marathon is one of the biggest running events in the world and is one of the five top world
marathons and make up the World Marathon Major competition. Pretty Big ha! It has been held each spring in London since 1981. This year's race is currently sponsored by Virgin money, as the Virgin
London Marathon.
A very good friend of mine, supporter & regular volunteer for Philippine Generations, Michael Castro, born in London to a Filipino mother from Pampanga and a Spanish father from Coruna, will be running the London Marathon on Sunday, 17th April 2011 to raise money for Phi
lippine Generations. His aim is to help Philippine Generations raise at least £1,000 to continue providing events and support to the community in order to help the Filipino become a more recognised people in the UK.
His motivation to beat the 4 hour mark will, he hopes, provide inspiration to young Filipinos to go out and try to achieve something. Michael has been a supporter of Philippine generations since it's inception in 2007 and has volunteered at numerous events such as the Parol making Workshop, the Philippine Independence Day World Cup and the Filipino Language Classes.
This is a unique opportunity to build confidence within the community, inspire the community to celebrate their culture and ultimately increase the horizons and aspirations of those who feel marginalised in British Society.
The money raised will go towards organising such as a workshop in the summer 'KULTURA'.
If you would like to join us on the day of the Marathon (17th April 2001 from 9am) and cheer Michael on Please contact us at info@philippinegenerations.org You can bring Filipino flags or Wear Filipino t-shirts!! Banners are also Welcome.
I interviewed him about it all. He seemed very excited about the questions and very keen to answer them:
EDUCATE, INSPIRE AND EMPOWER
Creating the heroes of tomorrow today!
P.S  If you would like to join us on the day of the Marathon (17th April 2001 from 9am) and cheer Micheal on Please contact us info@philippinegenerations.org
Many thanks for all ths supprt!



Below is an interview about Michael.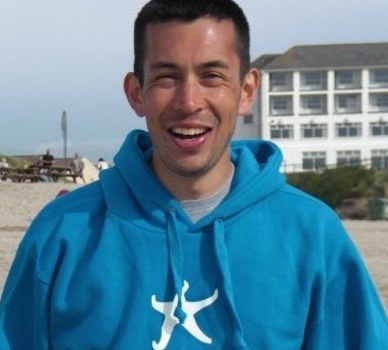 A very good friend of mine and supporter / regular volunteer for Philippine Generations, Michael Castro, is running the London Marathon to raise money for Philippine Generations. This will help PhilGen to continue providing events and services in the future. Such as Filipino Language Classes, Parol Workshop, Philippine Cuisine Football tournament and many more!

He recently came over to our house for our usual movie night. Before we watched the film and after eating our customary take away food, we sat down on my red sofa and
I interviewed him about it all. He seemed very excited about the questions and very keen to answer them:
Mae:    What do you do for a living?
MC:     I work for an IT outsourcing company.
Mae:    So are you an IT Techician or IT Engineer?
MC:     Either IT Engineer or IT technician, they're both the same

Mae:    What Marathons have you already run?
MC:    I did two half marathons last year, the biggest one was in Budapest, Hungary (it had no name but was sponsored by Nike) so maybe the Nike Budapest half marathon?! I also ran the 'Run to the beat' half marathon at the O2 in Greenwich, London.

Mae:    How long did it take you to get to the finish line?
MC:     Budapest I got 1h 45mins and at the O2 I got 1h 47mins!

Mae:    Why did you sign up to run the London Marathon?
MC:     Well I joined my company's running club to keep fit and eventually was asked if I wanted to do a half marathon since I was covering distances up to 8 miles, of course I accepted.
            I then got the bug for running and felt compelled to do a marathon as it is a great achievement and something that can be used to raise money for a great cause.

Mae:    What inspired you to run a full marathon?
MC:     Initially my inspiration came from the members of my running club who the majority are a lot older than me and have families.
I was surprised to learn that most of these people had run not just one marathon but several. I also draw a lot of inspiration from sporting greats like Manny Pacquaio, Paula Radcliffe and Haile Gebrselassie.
Mae:    What advice would you give to someone thinking about taking up running?
MC:     If they were to take up serious long distance running, then they should get a cardiac assessment from their local GP to see if their bodies are up to the physical demands. Also find a good running store like 'The London Marathon Store' in covent garden or some of the big brands like Nike and Adidas to find the right kit for you. Most of there stores can provide individual assessments to observe your running technique and see how they can best advise you. 
Running with friends or members of a running club is vital as not only is it safer but it's a lot more fun. So join a running club, either at work or through friends and start running. You can find groups of people who run in local areas online and you can also find route planners for your runs on websites like www.mapmyrun.com.

Mae:    What was it like growing up as a Filipino in the UK? Negatives? Positives?
MC:     Growing up as a mixed race Filipino, I'm half Spanish, in London was fun and also comfortable. Being the melting pot that it is, I was never really subject to any sort of discrimination or prejudice and grew up within a community that was accepting of me and provided me with a host of close friends from a variety of backgrounds. I wouldn't say there have been any negatives during my residence in the UK.

Mae:    Have you been to the Philippines? What do you think of it?
MC:     I have been to the Philippines many times as a young child back to the province Pampanga where my family are from.
I only have fond memories of my time spent there as my family really pull out the stops to entertain me whenever I come. I feel like a king over there and despite the obvious poverty that surrounds you, it is a beautiful country to visit.

Mae:    Tell me about your hero/s or heroine/s? Any Filipinos in there?
MC:     My real heroes are my parents for putting up with me for so long and being supportive of me through whatever decisions I have made in my life. Another hero would be Manny Pacquiao who has achieved legendary status by entering the boxing hall of fame, Roger Federer and Rafael Nadal for breaking multiple records in tennis.

Mae:    Why did you pick Philippine Generations as your charitable cause of choice?
MC:     I chose Philippine generations because not only are two of my closest friends the actual founders but for what it stands for, which to me is; Recognising Filipinos in the UK and highlight their status in the West so that we can receive the acknowledgement that we deserve. Which is one of the reasons why I am attempting the London Marathon as I am hoping to contribute to this ideology.
Mae:    How much money would you like to raise?
MC:     £1000 would be fantastic!


Mae:    What would you like to do next after the marathon? Olympics? haha!
MC:     I will continue to do half marathons as they are a lot easier to train for. Ideally I would love to be part of the New York and Japanese marathons and who knows maybe one day I may attempt an ultra marathon which can range in length from 36 miles up to 100 miles!
Mae:    Finally Michael, what final words of advice would you give to Young Filipinos in our community?
MC:     That's difficult...You have to try and do the best you can, the worst thing is to not try. Also be proud of who you are and to not be afraid of being yourself.
After my questions, we watched 127 hours. A very good film about being determined and not giving up...a very good message for Michael Castro as he continues training to run the London Marathon for Philippine Generations!
Your help will enable Philippine Generations to continue our good work and  we hope to see you at one of our events soon.

P.S  If you would like to join us on the day of the Marathon (17th April 2001 from 9am) and cheer Micheal on Please contact us info@philippinegenerations.org

For more information or Corporate sponsors please contact info@philippingenerations.org
By Mae Williams
Edited by: Adrian Williams

Attendee List
Sort by:

Date

|

First Name

|

Last Name
Organizer
We are a Non for Profit organisation that promotes the Philippines and gives voice to the under-represented Filipino minority within London, without any distinction

.



We provide educational, inspirational and empowering services that strengthen our supporters cultural identity.

 

In return, our beneficiaries reward us with the ability to make the biggest possible impact.
Registered company no.: 6344740