Description
Note: Your ticket includes - and is the same price as - the book.
The Last Bookstore is pleased to present local poet Jacqueline Suskin and her new book of poetry Help in the Dark Season. Join us as we listen to Jacqueline read from this personal collection of narrative work that explores the nature of relationships, and the healing that happens as we learn from our traumas.
The poems in Help in the Dark Season expose lessons of adult and childhood trauma, relationship joys and failures, and the all-around hard work of true togetherness.
Help in the Dark Season explores the pathway of human love as it begins in the dark, moves into parental hands, transfers into experiments of the heart, grows, breaks, and ultimately transforms us more than any other experience we withstand. Each poem walks us into Jacqueline Suskin's world, where dreams and sacred visions are just as important as reality, where planet earth is an active character and spouse, and every attempt at love adds up as wisdom worth remembering. There are so many ways for us to access love; these poems map this personal process, uncovering the helpful tools and healing realizations that Suskin has gathered while conjuring up and relentlessly believing in love. Even when it hurts us the most and causes the worst confusion, even when it's laughable and foolish, these poems aim to provide proof that human connection is crucial and always worth the risk.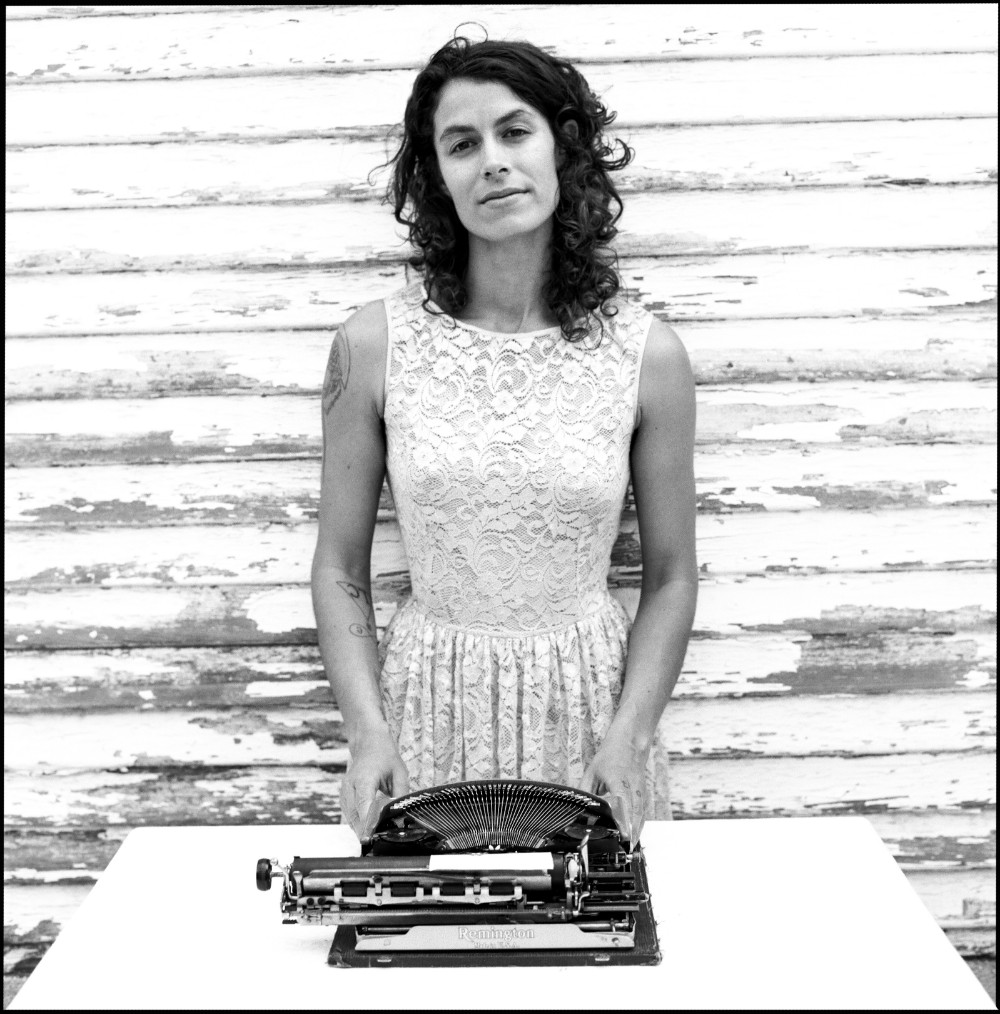 Jacqueline Suskin is a poet and educator based in Los Angeles. She is the author of The Collected (Publication Studio, 2010), Go Ahead & Like It (Ten Speed Press, 2014), The Edge of The Continent Volume One (Rare Bird, 2018), The Edge of The Continent Volume Two (Rare Bird, 2019), and Help in the Dark Season (Write Bloody, 2019). Known for her project Poem Store, Suskin composes improvisational poetry for patrons who choose a topic in exchange for a unique verse. Poem Store has been her main occupation since 2009 and has taken her around the world writing nearly forty thousand spontaneous poems. She was honored by Michelle Obama at the White House as a Turnaround Artist, and her work has been featured in the New York Times, T Magazine, the Los Angeles Times, The Atlantic, and various other publications.
All events are subject to cancellation, so please check back.